In the fast-paced world of hip-hop, creativity, and innovation are the currencies that propel artists and labels. One name that has been making waves in recent years is Young Thug's YSL Records. With a unique blend of catchy beats, unconventional lyrics, and boundary-pushing visuals, YSL Records has left quite the mark on popular culture.
At the heart of this story is none other than the artist, Young Thug. Known for his distinctively melodic style and fearless experimentation, Thugger has carved his own little hip-hop kingdom. With the launch of YSL Records in 2016, he sought to create a platform for other talented artists. Since its inception, YSL Records has signed a number of artists. So, let's delve into their journey together and the controversies that plague the label.
The Rise Of Young Thug And His Unique Style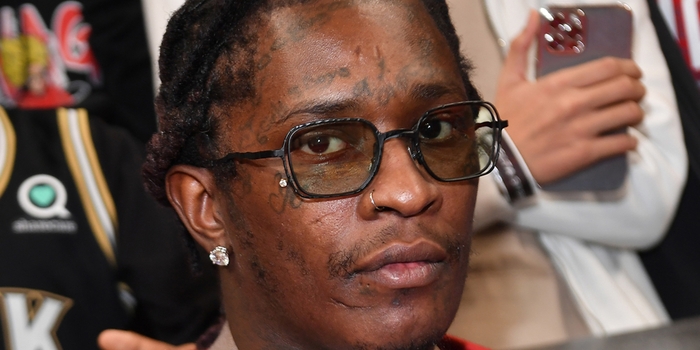 Young Thug burst onto the scene in 2011 with his mixtape "I Came from Nothing." His unconventional, genre-bending style quickly caught the attention of listeners and industry insiders alike. In his own unique way, Young Thug's music defied categorization, blending elements of rap, trap, and even rock. His distinctive vocal delivery — melodic mumbling, and unpredictable flows — became his trademark.
As the artist's popularity grew, so did his influence on the next generation of artists. Many began to imitate his artistic and fashion choices. In turn, he was constantly pushing the boundaries of what is expected from a hip-hop artist. His ability to effortlessly switch between singing and rapping, combined with his fearless experimentation, has solidified his status as a true innovator in the music industry.
The Birth Of YSL Records And Its Impact On The Music Industry
In 2016, Young Thug founded YSL Records, with its full name, "Young Stoner Life," perfectly representing the enigmatic persona of the label. YSL Records quickly became known for its distinctive sound, characterized by trap beats, catchy melodies, and unconventional lyrics. Under Young Thug's guidance, YSL Records provided a platform for up-and-coming artists to showcase their talent.
The label's roster includes artists such as Gunna, Lil Keed, and Lil Duke, each bringing their unique style to the table. Together, they form a collective that pushes the boundaries of hip-hop, challenging traditional notions of what the genre should sound like. Altogether, the label's artists consistently leaned into their experimental sound and for good reason too.
Collaborations And Partnerships That Shaped YSL Records' Success
It's safe to say that collaborations have played a crucial role in the success of YSL Records. Young Thug's willingness to work with artists from different genres and backgrounds allowed him to reach new audiences. One of his most notable collaborations was with fellow rapper Travis Scott on the hit single "Pick Up the Phone." The song showcased the synergy between the two artists and became a chart-topping success.
YSL Records has also formed partnerships with other influential labels and artists. Particularly, the label's collaboration with 300 Entertainment helped amplify its reach and resources. Additionally, Young Thug's close relationship with rapper and producer Future has produced several successful joint projects, further solidifying his position in the music industry. By working with artists from different backgrounds, he he's been able to keep his music relevant and exciting.
Criticisms And Controversies Surrounding Young Thug And YSL Records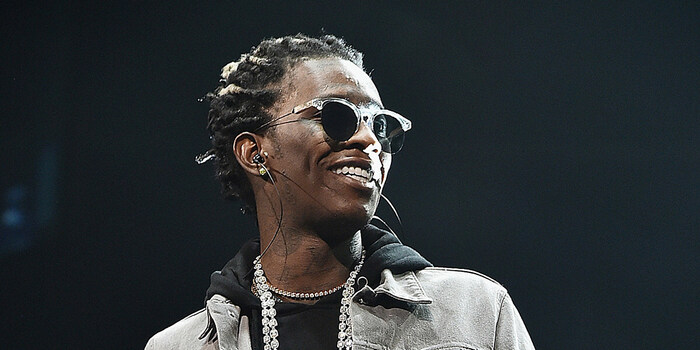 Hip-hop and controversy seem to go hand-in-hand since the beginning of the game. So, it's no surprise that Young Thug and YSL Records haven't been without their fair share of criticisms and controversies. In a nutshell, the Atlanta rapper has been accused of an array of crimes ranging from theft to the possession of illicit drugs with intent to distribute. He was also a topic of discussion when his lyrics were referenced when building a case against him. Freedom of speech advocates argued that music is art and should be protected.
He has also been linked to gang activity, even more, prosecutors alleged that the gang is linked to a whopping three murders. A notable one is the 2015 killing of Donovan Thomas. It's important to note that Young Thug was not actually not accused of murder, but of allegedly renting a car that was used to kill a rival gang member.
To sum it up, the rapper has been accused of promoting drug use and glamorizing violence through his lyrics. Meanwhile, the entire label has been accused of prioritizing style over substance, arguing that the focus on aesthetics detracts from the quality of the music. Additionally, Young Thug's often controversial statements and behavior have drawn criticism from some quarters. However, it is important to note that Young Thug's impact cannot be reduced to controversy alone. His influence on the music industry and his ability to push boundaries should not be overlooked.
Tell us what's wrong with this post? How could we improve it? :)
Let us improve this post!