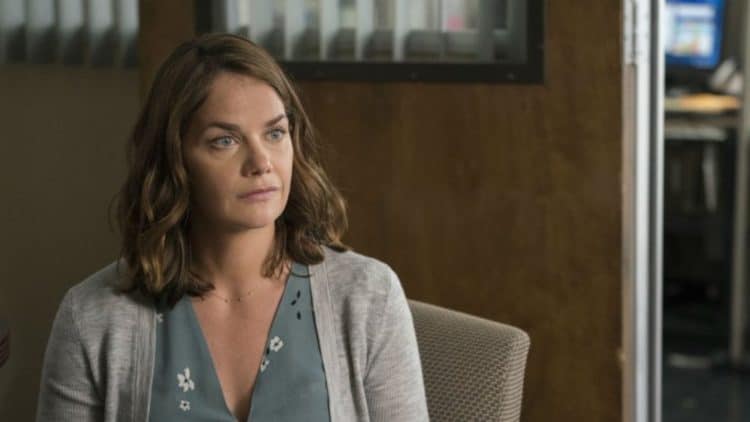 Ruth Wilson, the award-winning actress, has been captivating audiences since 2006. From her humble beginnings in small British sitcoms to her leading roles in international hits, the 37-year-old actress has come a long way. With her upcoming role in the BBC miniseries, His Dark Materials, based on Phillip Pullman's cult fantasy trilogy, let's delve into ten lesser-known facts about this talented actress.
1. A Bigamist Grandfather and a Mini TV Series
Ruth was born in Ashford, Surrey, to Mary and Nigel Wilson. Her grandfather, Alexander Wilson, was a novelist and MI6 agent who led a secret and illegal life. He married Ruth's grandmother, Alison McKelvie, without divorcing his previous two wives. Ruth later portrayed the dramatic lives of her grandparents in the mini TV series, Mrs. Wilson.
2. A Two-Time Oliver Award Winner
Ruth's critically acclaimed performances have earned her numerous prestigious awards, including two Oliver awards for Best Actress and Best Supporting Actress. She has also won a Golden Globe for her performance in The Affair and received nominations for a British Academy Television Award and a Golden Globe Award for her role in Jane Eyre.
3. A Passion for Boxing
In a 2013 interview with The Guardian, Ruth revealed her newfound love for boxing. She praised the intense workout it provides and shared that she practices it twice a week.
4. The Mystery Surrounding Her Departure from The Affair
Ruth's exit from The Affair in 2018 left fans puzzled. She has not publicly disclosed the reason for her departure, and her co-star Maura Tierney has only hinted at the demanding nature of the show and Ruth's character as possible factors.
5. Starring in His Dark Materials
Ruth's latest project is the TV adaptation of Phillip Pullman's fantasy trilogy, His Dark Materials. She stars alongside James McAvoy and Lin-Manuel Miranda in the highly anticipated series, which is believed to be the BBC's most expensive production to date.
6. Her TV Debut in Suburban Shootout
Ruth's first acting job came in 2006 with the black comedy Suburban Shootout. The show also featured Anna Chancellor, Tom Ellis, and Tom Hiddleston.
7. A Private Personal Life
Ruth is known for keeping her personal life under wraps. She has been linked to Joshua Jackson, Jake Gyllenhaal, and Jude Law, but has never confirmed any of these relationships.
8. Broadway Debut with Jake Gyllenhaal
Ruth made her Broadway debut in 2014, starring alongside Jake Gyllenhaal in Constellations. The show was a hit, earning Ruth her first Tony Award nomination. She returned to Broadway in 2019 as The Fool/Cordelia in King Lear.
9. She Can Shear a Sheep
Ruth learned the unique skill of sheep shearing during the filming of Dark Water. She described the process in detail during an interview with The Guardian.
10. A Net Worth of $3 Million
Thanks to her impressive list of credits, Ruth has amassed a considerable fortune. As of October 2019, Celebrity Net Worth estimates her net worth to be around $3 million.
Tell us what's wrong with this post? How could we improve it? :)
Let us improve this post!