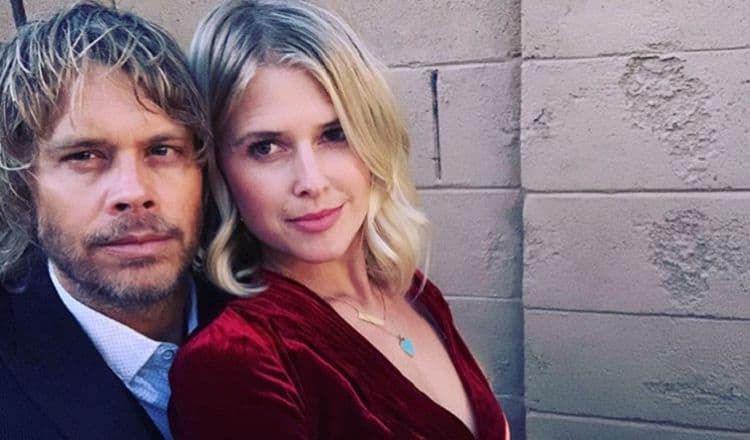 Actor and model Sarah Wright stars alongside the famous Tom Cruise in the movie "American Made". She is a television sensation for her numerous roles in television shows; you may probably know her as Millicent from the American political humor series "Parks and Recreation" or as Laura from the romance and comedy film "Mixology." The Kentucky-born star is an entrepreneur and a mother of two; being a mother gives her so much pride. Besides the Los Angeles based actress role in the limelight, she has a colorful life that would be intriguing to know.
1. She owns an organic skincare company
Sarah Wright and actor Anna Schafer are the brains behind a skincare company that deals with natural products. The company is called Bare Essentials Organics and offers a range of four products that comprise body wash, shampoo, face balm, and a moisturizer. The company takes pride in its products for being made out of natural components and completely recyclable. Besides the products being environmentally friendly, any member of a family from infants to adults can use the products. According to Green and Simple, the idea to build an environmentally conscious company came during Sarah's pregnancy. When she was expectant. Sarah evaluated her products and uncovered the various effects caused by the products' ingredients when they perforate the skin. Necessity is the mother of invention, and it resulted in the start of Sarah and Ann's journey in setting up the skincare line.
2. Most challenging scene to shoot in "American Made."
As an actress with so many roles to her name, Sarah recalls one of her most challenging scenes. The "American Made" star admits to GQ Magazine in an interview, that the challenging scene she encountered involved an airplane where she, alongside fellow movie-star, Tom Cruise, was to play a no-gravity sex scene. The scene shot on a soundstage turned out to be cumbersome as they kept knocking the ceiling and ground back and forth.
3. She is the only female cast in "The Principle."
Sarah Wright takes credit for being a lone female actor in the sci-fi thriller, "The Principle." When asked about her experience as the only female cast on the set, she holds quite positive sentiments about the whole experience. In her opinion, she had a good time as the only girl, since everyone tried to get her attention by being kind to her. She quickly built a cordial relationship with fellow cast members both on set and in real life.
4. She is charitable
Sarah seeks to promote the welfare of others by trying to empower women and children. Apart from her engagement in acting and entrepreneurship, she is involved in philanthropic work through her collaboration with other organizations to tackle social issues. Her company, Bare Essential Organics, joined hands with ABLE, a women fashion brand that empowers and employs women. Together, they intend to offer job opportunities to underprivileged women and communities. Her company donates 1% of the company's profits to support ABLE activities.
5. She is the co-founder of Your Zen Mama
Sarah Wright and Teresa Palmer joined hands to create a safe community for families globally. They jointly brought their idea to life in 2016, when they established a connection platform for parents and caregivers to discuss their pregnancy and parenthood experiences candidly. As maintained by Your Zen Mama website, the organization offers assistance and inspiration to family members through the exposure to parenthood. The site has a collection of articles curated by the founders and from women around the globe.
6. Married to Eric Christian Olsen
Sarah Wright dated "NCSI: LA" star Eric Christian and the relationship ended up in marriage. They met in 2006 on the set of "The Loop." The couple then dated and got engaged in Mexico five years later. Eric and Sarah exchanged their vows in 2012 in Jackson Hole and welcomed their first son and child, Wyatt, a year later. Esme is their second-born whom they got in 2016. Seeing that the family was expanding, the lovebirds bought a family vacation home in Jackson Hole, Wyoming, in 2015. Sarah and Eric share their romance with their social media followers on some occasions. For instance, after the birth of their second child Esme, Eric took to Instagram to share a heartfelt message about his admiration for Sarah.
7. She has a hard time being a mother
Sarah is full of love for her children but finds it challenging to express and show love to her children when any of them ails. She recounted her ordeal when her son Wyatt had a fever at just three days old. The nerve-wracking experience is one of her moments of sudden realization of the affection she has for her children. The duties and responsibilities bound by motherhood at a child's infancy are, however, quite burdensome to Sarah.
8. Defended fellow cast after Plane Accident
Sarah came to the "American Made" set's defense following the fatal plane crash that left two dead and one nursing severe injuries. The producers of the movie faced a lawsuit for the unfortunate incident. Sarah, however, shielded her team, saying that it took necessary safety measures and that she also flew with the pilot who, in her opinion, was incredible.
9. Secret to her happy marriage
Eric and Sarah's marriage is one to envy since the couple is the ideal example of what you would picture to be the perfect relationship. Sarah's secret to keeping their relationship and marriage blissful is communication. Despite their demanding careers, they create time to engage in family activities together and ensure they routinely spend their free time together.
10. Had a bizarre 21st Birthday
We would all want an unforgettable party since, at 21, we are youthful and full of life. That was not the case with the actress who recalls having sushi with her parents while in Kentucky for her 21st birthday celebration. She does not consider the event as remarkable since she had already gone through more thrilling experiences as a teenager.