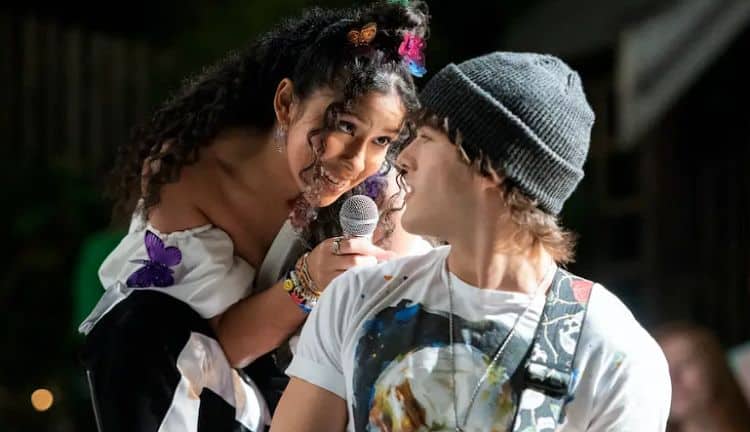 In recent years, Netflix has proven to have the power to take actors from obscurity to superstardom. Charlie Gillespie is one of the latest people to be on the receiving end of some Netflix magic. The talented young actor has been getting a lot of attention since being cast as Luke in the series, Julie and the Phantoms. Charlie's undeniable good looks are what initial drew people in, but it quickly became apparent that he's very talented as well. While some people may think the series is his first professional acting gig, that's not the case at all. He made his on screen debut in 2014, and it looks like his big break is finally here. As the show continues to gain popularity, his name will likely do the same. Continue reading for 10 things you didn't know about Charlie Gillespie.
1. He's Canadian
Many people will probably assume that Charlie is American, but he was actually born and raised in Canada which is where he began his career. However, in order to give himself access to more opportunities, he eventually decided to relocate to Los Angeles.
2. He Was In Degrassi
Like many other talented Canadian actors, Charlie got some of his early acting experience on the popular series, Degrassi. Charlie appeared in two episodes of Degrassi: Next Class in 2017. For those who aren't familiar with Degrassi, several other big name stars have bee in the series including Drake and Nina Dobrev.
3. He Loves To Travel
Getting out and seeing the world is one of Charlie's favorite things to do. Thanks to his career, he has gotten the chance to do a good bit of traveling. He often visits different areas in Canada as well as different cities across the United States. Charlie has also been to Chile.
4. He Enjoys Spending Time Outdoors
Don't let Charlie's handsome face make you think he's afraid to go on an adventure and break a sweat. Charlie is actually a very adventurous person who loves to get outdoors and enjoy the beauty of nature around him. Some of his favorite things to do include surfing, hiking, swimming, and skiing.
5. He's A Big Movie Fan
Charlie isn't just a movie star, he's also a huge movie fan. He's always loved watching movies and has even shared lists of some of his favorite films on Instagram. If you were wondering what kind of movies he's into, some of his favorites include Forrest Gump and School of Rock.
6. He Grew Up In A Very Musical Family
On top of having the acting chops to play Luke, Charlie also has the musical talent. He has always loved music and really does sing and play the guitar in real life. Charlie was raised in a musical family where he and his four siblings were all encouraged to get into the musical field. Even though acting is Charlie's main focus, he still likes to jam out on occasion. He also enjoys listening to music such as The Eagles and Bob Dylan.
7. He Is Actually In His 20s
In Hollywood, it's very common for people who are well-past their teens to play younger people on TV, and Charlie's role as Luke is no exception. Although his character in Julie and the Phantoms is a teenager, Charlie was actually born in 1998 which puts him in his early 20s.
8. He Rented An Acoustic Guitar To Audition For Julie And The Phantoms
After reading the script for Julie and the Phantoms, Charlie knew that he really wanted to get cast for the role. When the time came to audition, he decided to go all out. Charlie rented an acoustic guitar for the audition and performed a cover of "I Want It That Way" by the Backstreet Boys.
9. He's A Hockey Fan
Charlie may be spending a lot of his time in the United States now, but he will always be a Canadian at heart and with that comes a love for hockey. Charlie is a big hockey fan and likes to attend games as often as he can although it's unclear which team is his favorite.
10. He's Close To His Family
Starting a career in the entertainment industry can be exciting, but it can also be scary. Fortunately for Charlie, he comes from a close knit family which has served as his support system over the years. He knows that he can lean on his parents and siblings through the ups and downs that come with acting, and he's very grateful for their role in his life.
Tell us what's wrong with this post? How could we improve it? :)
Let us improve this post!