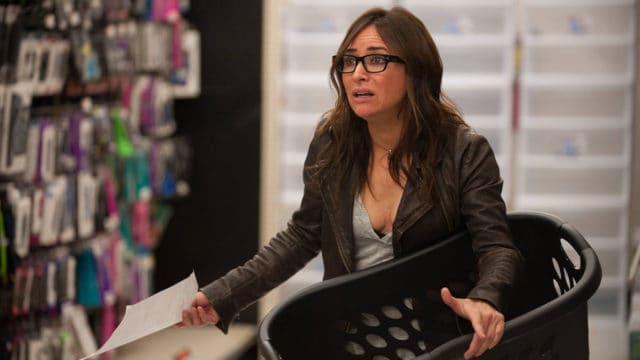 One very important thing to note about Adlon is that she almost didn't have a career once she hit her 20's. As a child actor she did very well but when she grew up and needed to diversify it started to become hard for her to find parts. That's when she got into voice-acting and essentially kick-started her new life as she found success in voicing the roles of various characters in films and on TV. While voice-acting isn't always considered to be as prestigious as traditional acting it can still elevate a career to new heights that might otherwise be impossible for actors that are struggling just to remain relevant.
Pam Adlon has made a very successful career for the past 39 years and now that she's in the spotlight it's almost too much for her to grasp. The single mom of three has been in the public eye before but never like she is now. Thanks to her Emmy-nominated show Better Things she is essentially on cloud 9 as she thinks of how hard she's had to work get here and where she actually is now. She can now feel that she's worthy of being mentioned some of her idols such as Jane Fonda, Lily Tomlin, and Julia Louis-Dreyfus. She's simply overwhelmed to have been nominated, especially since the show means so much to her.
Better Things is a comedy devised by Adlon and Louis C.K. on FX. It showcases a divorced actress raising three daughters on her own, which is the same reality that Adlon has had to deal with in her own life. It's said that sometimes life imitates art imitating life, and Adlon has definitely taken this to heart.
The true cynics might go so far as to state that this type of show is little more self-aggrandizement on a level that is horribly vulgar and even a desperate attempt to gain some notoriety for something that many upon many people around the world go through. Thankfully, I'm not that type of a cynic.
While it might seem that way, Adlon's comedy has far more depth than that and isn't so much a call to give her attention as it is to show what it's like for women that are caught in such a situation and must do what it takes to make it all work. The task of raising three kids is one that is understandably difficult and takes a serious toll on the parent. Having to do it almost entirely alone is even more demanding however especially when the mother has to work outside of the home at the same time. Adlon has shown she can do it in real life though which means that on screen it gets extremely easy. If anything it's an affirmation that yes, she did do these things, and yes, she survived. The fact that it's a comedy show is simply a bonus.
If you're a parent to more than one child you know the challenges that are presented. You know how hard it can be. Pamela Adlon's show is just another way to showcase that fact, and she's done an awesome job.
Save
Tell us what's wrong with this post? How could we improve it? :)
Let us improve this post!