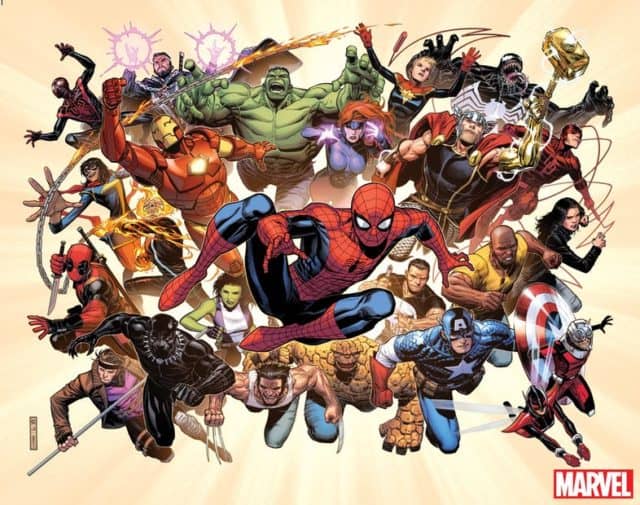 Marvel fans have been fearfully guarding against this ever since the MCU took off with Iron Man in 2008: the supposed moviefication of their beloved comic franchises. There was always a lingering concern, even if only in the back of many fans' minds, that the stories and characters that they grew up loving and investing in would gradually start getting redrafted into something more closely resembling their big screen counterparts.
But, generally speaking, Marvel's comic division has avoided this. Sure, they've added movie mainstays like SHIELD Agent Phil Coulson and introduced Nick Fury Jr, who strongly resembles Samuel L. Jackson's Nick Fury from the movies, but these additions have been both gradual and minimal. At the same time, Marvel's diversity initiative, Marvel Now, and line-wide reboot, All New All Different Marvel, have strongly distanced themselves from the direction that the MCU was taking in theaters.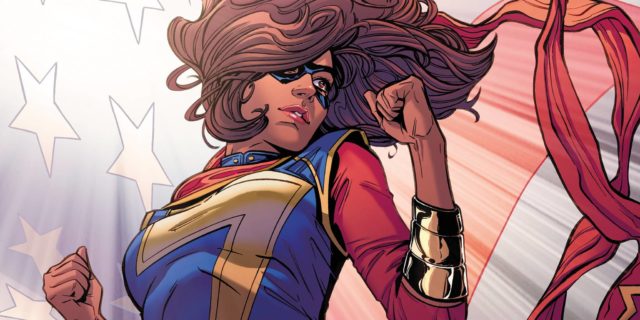 At the same time that the Marvel Cinematic Universe was steeping itself in the traditional, true-to-form versions of the characters that inspired the mega-franchise in the first place, the comics themselves were introducing new, more colorful and more broadly diverse inclusions that the movies were a decade or more out from including under even the best circumstances. Yes, properties that the comic publisher didn't have the rights to, like the Fantastic Four, slipped in prominence while those whose movies were doing well, like Iron Man and Captain America, became even bigger deals than they had been previously, but the bulk of the changes bucked the series cinematic trends rather than complimented them.
So Carol Danvers became Captain Marvel and was replaced as Ms. Marvel by Pakistani Inhuman Kamala Khan. Steve Rogers was replaced as Captain America by former sidekick Black Falcon. Tony Stark got a new prodigee in Riri Williams, aka Iron Heart. We got a Korean Iron Patriot, Korean Hulk, Muslim Excalibur, biracial Captain America, two biracial Spider-Men (Miles Morales and Miguel O'Hara), female Thor, two out-of-the-closet Ice Men, a Hispanic female Wolverine and many more besides them. While these were clearly ideas being tested for movies down the line, when Robert Downey Jr. and Chris Hemsworth became too expensive to keep in the roster or when they decided that they finally had enough with their roles.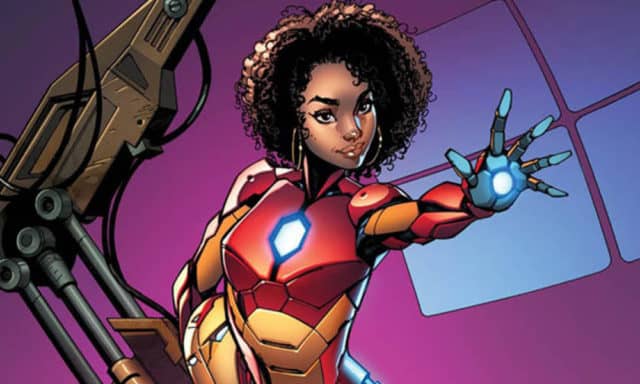 Now, however, things seem to be going in a different direction: that dreaded avenue of making the Marvel Comics Universe more like the Marvel Cinematic Universe. In a short trailer that the company recently released, they promise a fresh start to the comics that have been continuously published since the 1960s: a reimagining and reinvigoration of the superpowered world with new creators, characters and stories unlike anything seen before… at least in print.
The first thing that fans noticed is how strongly this new direction seems to look and feel like the more popular movies tearing up the multiplexes across the world. Thor is back after a stretch as "Odinson the Unworthy," with a new hammer and casting doubts as to whether or not Jane Foster will continue to carry the Thunder God's mantle. The bulk of the heroes teased out in the trailer and promotional art at those that, in one shape or another, have Marvel projects in the works. There are movie headliners Iron Man, Captain America, Spider-Man, Ant-Man, Wasp, Hulk, Doctor Strange, Black Panther, Thor and Captain Marvel. There are TV notables Jessica Jones, Luke Cage, Daredevil, Punisher, Ghost Rider and Medusa. And then there are characters formerly owned by Fox Studios, which parent company Disney is in the process of buying out, including Wolverine, Gambit, The Thing and Deadpool.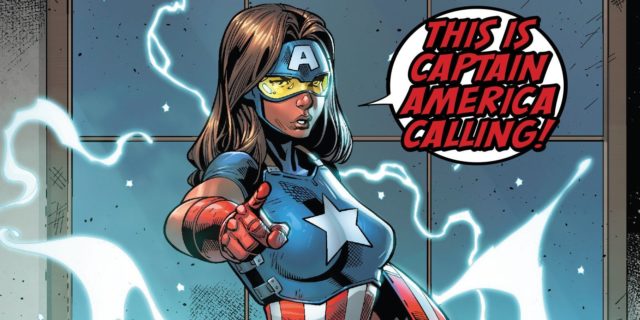 Of those remaining, both Ultimate Spider-Man (aka Miles Morales) and Venom have movies in the works from uneasy Marvel partner Sony. Ms. Marvel, aka Kamala Khan, was easily the best received of Marvel's aforementioned diversity pushes and is doubtless getting primed to move up to the big leagues following Captain Marvels debut next year. And She-Hulk, something of an odd character in her own right, is a perfect prospect for the notably absent Hulk movies since 2008 (owing to Universal Studios continuing to hold the distribution rights to that franchise) or for a Netflix series appearance (perhaps opposite of Daredevil, who also moonlights as a lawyer).
Whether this is actually the case or just a convenient marketing approach for the company (ie, promoting the characters that everybody already knows and cares about) remains to be seen, but it seems like Marvel might finally be getting all of its ducks in a row: aligning the comic and film sides of its media empire in order to best capitalize on their continuous success with both critics and audiences alike remains to be seen. However, it is looking like this is the new direction that the company is taking. I only hope that many of their new and fascinating characters from the past several years don't get lost in the shuffle for the sake of promoting better known quantities to the public.