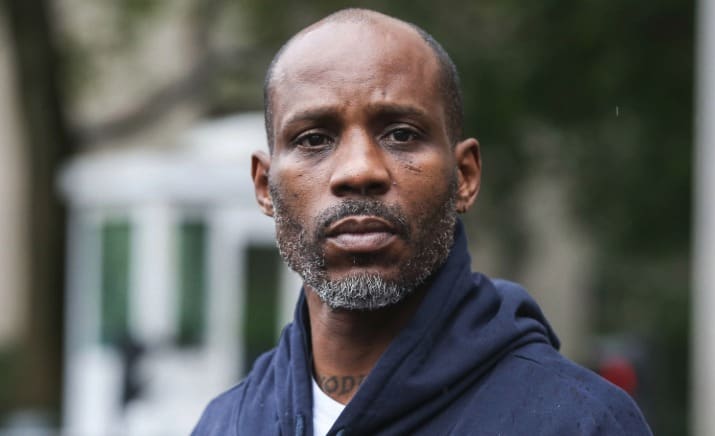 In the grand scheme of things, hip hop is still a relatively new genre. Created in the late 70s, rap music started as a fun-loving, uptempo genre. However, the genre has gone through outs of changes over the last six decades, and lots of artists have come and gone. However, out of the countless people who have touched the mix over the years, there are some artists whose stories go far beyond their contributions to music. Although there are quite a few artists who have had their journeys retold in major biopics, there are still quite a few who we feel are worthy of the same level of attention. Keep reading to see the five hip hop artists we think deserve biopics.
1. Jay-Z
When people discuss the best rappers to ever do it, Jay-Z is usually right at the top of the list. Widely considered the greatest to ever do it, Jay-Z's career has spanned the course of more than 25 years and he is still putting out quality music today. While rapping is what he originally became known for, he has also successfully transitioned into the business world. Not only is he one of the wealthiest people in hip hop, but he's also one of the wealthiest people in the entire entertainment industry. The story of him going from a kid to the projects to a billionaire is one that countless people would love to see. Even if you're not a fan of rap music, a biopic about Jay-Z is probably still something you'd like to see.
2. Lil Wayne
Lil Wayne is another rapper whose name is often dropped in discussions about the great rappers ever. Born and raised in New Orleans, Wayne came from humble beginnings and a lifestyle full of luxury probably seemed out of reach to him during his childhood. However, his musical talent quickly proved to be his ticket to a better life. He was only a teenager when he entered the industry and he has managed to build a long-lasting career that includes Grammy Awards and many other accolades. Even outside of his career, Wayne has lived a very interesting life and he has gone through lots of ups and downs. For the most part, he has been pretty private when it comes to the details of his personal life so a biopic would be a great way for people to learn more about him.
3. Nas
Often regarded on the same level as Tupac and Notorious B.I.G, Nas is truly a hip hop legend. Even after being in the industry for nearly 30 years, he can still put out amazing projects. With his combination of lyricism and impeccable storytelling skills, Nas has earned the respect and admiration of people from all over the world. Since the release of his debut album in the spring of 1994, Nas has given us several classic songs that prove just how talented he is. Like many of the other artists on the list, Nas was born and raised in New York. Although he didn't come from a family with much money, his parents instilled the importance of education and creativity in him at a very early age. He has always worked hard to elevate his lyricism and he loves sharing knowledge through his music. Nas has definitely earned the opportunity to have his story told through a biopic.
4. Sugar Hill Gang
Responsible for what is considered the first rap song ever, Sugar Hill Gang doesn't always get the credit they deserve. When "Rapper's Delight" was released in 1979 no one had ever heard anything like it. It was catchy, creative, and fun and it sparked an entirely new style of music. Over the years, some people have even forgotten about the New York-based trio and its contribution to music. In fact, many of today's young hip hop fans have probably never even heard of the Sugar Hill Gang. Although one of the group's members, Big Bank Hank, passed away in 2014, it would be great to see the other two have their story turned into a biopic during their lifetime.
5. DMX
Between the late 90s and early 2000s, DMX released five number-one albums. Needless to say, he had the rap game in a chokehold. He was a big part of the success of East Coast rap during his reign at the top of the charts. His aggressive style and raw lyrics appealed to countless people, and he proved that he didn't have to make watered-down music in order to be successful. Unfortunately, however, DMX's struggles with addiction derailed his career and by the late 2000s, he had fallen into obscurity. When he passed in 2021, many felt that he never got all of the attention he deserved. While it's true that nothing can make up for the things he missed out on during his lifetime, a biopic would be a great way to pay homage to the late rapper.
Tell us what's wrong with this post? How could we improve it? :)
Let us improve this post!