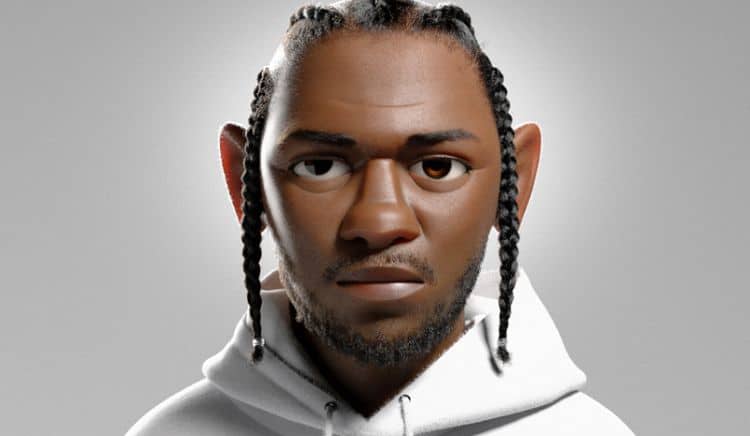 Obviously Disney animators are getting a bit bored these days with nothing going on and nothing to do, but one of them came up with a fun idea of turning popular rappers into fan art and the result is pretty cool really. The pictures shown above of Kendrick Lamar, Ice Cube, and Snoop Dogg are the type that might be seen in a movie if someone had the idea to make one. Natalie Hunter of Screenrant has more on this subject. Some fans have gone ahead and said that it should happen, but whether or not it will is kind of hard to say. One thing that's pretty obvious is that if Disney did want a new direction and was willing to pick it up, Alex Alvarado has already gained praise from Ice Cube, which is saying something since Cube is still a big name in show business and has been for a while now. What the show might be called or what it might be about is something that would require a whole lot of development to be fair, but it would still be kind of interesting all the same. One thing about Snoop though is that he does have that class Disney profile that might paint him as a villain or at least someone shady just judging by the way he looks. There's almost a kind of Disney Jafar look to the guy in animated form isn't there? It wouldn't be too much of a stretch since Snoop did play the role of Jimmy Bones at one point, a gangster that was killed and then came back for revenge. He also played a drug dealer in Training Day, though he's played comical roles in the past as well so it's easy to think that he might not be made out to be a villain but someone that's just laid back and chill as he is in real life.
This is crazy… https://t.co/JkFFRkhFov

— Ice Cube (@icecube) April 17, 2020
As far as Ice Cube and Kendrick go the look of their characters does tend to say hero or at least someone that's bound to be seen as a protagonist of some sort in a story. In this animated version Ice Cube almost looks like the guy he was before he started making the switch to family movies, a rough and tough rapper that didn't take anything off of anyone and was bound and determined to have his say. To be fair he's still just as bound and determined but age has definitely tempered if not softened his rhetoric. His days with the N.W.A. were undoubtedly hardcore and came from a place that a lot of young black men were trying to get out of, but as he's advanced through the music and movie industries Ice Cube has definitely changed in a few very big ways. Kendrick Lamar and Snoop Dogg have changed as well, and yet throughout everything the most impressive part is that they're still who a lot of people remember them as, but they've grown older and wiser with time and with experience. A lot of people still don't agree with what they say and do, but that's a part of show business really since people are going to talk about things they don't agree with regardless of whether it's right or wrong. But an animated show with famous rappers would be something that might be of interest to a big enough audience that would be able to sit down and watch it for a while. The topic and the theme might need some work and it's kind of obvious in a way that it wouldn't be for kids, unless of course Disney wanted to make it that way.
With the characters being used though a lot of people might want some authenticity and if the rappers could be persuaded to do some voice acting for their parts (how awesome would that be) it might just be cool to make it into an animated show for adults since really it would negate the need for holding back with certain subject matter. Such a show might actually find a built-in audience that would want to see more with each week and continue to clamber for more seasons to follow. Whether Disney would approve such a thing or not is really difficult to guess since without any limit on the subject matter that could mean just about anything could be said or allowed, within reason obviously. But these animations are a little too good to just let pass as fan art that will be appreciated for a little while and then archived. A show having to do with famous rappers could take a lot of different directions and possibly even entertain older fans and adolescent fans that are capable of understanding and accepting such material. It might be worth the effort.
Tell us what's wrong with this post? How could we improve it? :)
Let us improve this post!