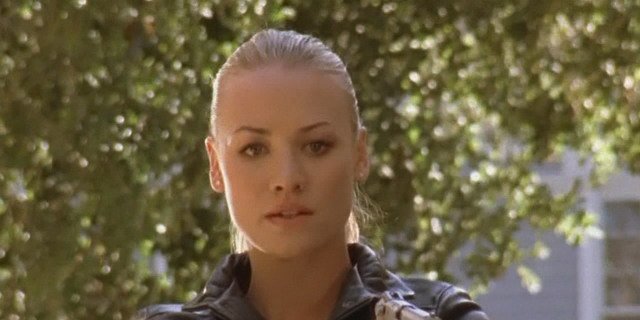 Sometimes it's hard to know whether to leave something as it is or try to go ahead and make something better that follows off the example that's already been laid down, or continue it. The issue here of Zachary Levi wanting to make a Chuck movie based on the series that he was the star of years ago is that despite still having a loyal fan base there's a lot of people that have moved on from the show and might want to see something, anything, else. Making this into a movie isn't the worst idea, but as of now the furthest it might get is a script, if Levi could get the attention of those that he needs for such a collaboration online or over the phone at the very least. Trying to work on a movie wouldn't come for a while, so the hope might be that the COVID-19 virus would be well on its way out by the time that Levi and whoever he could possibly convince to come back were ready to make this a reality. Bringing back the show for season 6 after so much time has passed though sounds like trouble brewing since the fact that the cast would love to come back is great, but after the passage of so much time it's kind of hard to say just what would have happened to the lot of them and if things would still be the same. Zachary Levi had this to say via Jonathan Wright of We Got This Covered:
"There's nothing really to say about Chuck other than I'm still trying to make that movie at some point," he said. "I would love to do it, and I've talked to Yvonne and Adam and Josh and Ryan and Sarah. I've talked to everybody, even when we finished shooting the last season, like, 'hey if I could ever get this thing off the ground, would you guys be down for it?' Everybody's seemingly on board and wants to make it happen. So I gotta figure it out. I have to have the right script. I would love to get Chris Fedak… Chris Fedak, if you're watching this, now is the time we can write it! I need to get the script so I can go pitch it to places, like Amazon. Chuck's on Amazon, so might as well start there."
The story of an unassuming computer expert that has a world's worth of secrets encoded in his brain is an idea that's been done a few different ways throughout the years at this point, since in the past 8 years a lot of ideas have come and gone and a few of them have likely emulated Chuck in a big way. Plus, the story of the guy that doesn't know any type of self-defense and is essentially useless, initially, to those trying to help him stay alive is definitely not a new story since if you want a good example, Eugene from The Walking Dead is a pretty good source when thinking of how the idea has been used more than once and changed up in order to make it look like less of a copy. There's nothing to say it couldn't happen at all, but there is a lot of work to be done if the show is to be taken to the big screen, and the wait at this point would be quite a while since even if it didn't start production until well after the coronavirus is over and done with, whenever that day might come, the quarantine and social distancing mandate might still be in place for a while, making it even more difficult for a studio to go ahead with the idea. In essence, bringing Chuck back to the small screen might be the more risky proposition when it comes to continuing the story, but bringing the cast to the big screen could be something that might allow them to go out with one more big and very satisfying bang that people would remember for some time to come. To be fair none of the cast have been idle since the show ended, as Levi has gone on to star in plenty of productions and the other cast members have done the same. But his desire to bring the fans another look at Chuck and his world is something he's been trying to figure out how to do for a while now.
Whether it happens or not will depend on the level of funding that Levi and the cast can find for the project, as this is one of the big reasons why it hasn't happened yet. Should they be able to convince the right people however it could be that fans will be afforded at least one more chance to see Chuck and his companions in at least one more adventure.