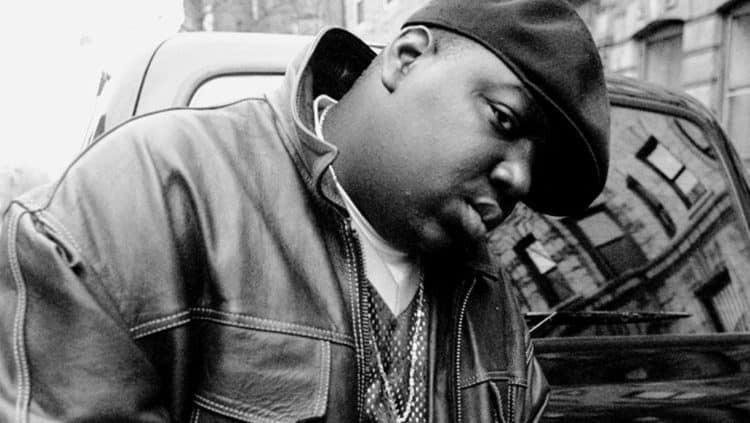 Hip-hop is a highly popular genre of music and a sub-genre of this type of music is rap. Although there are many famous rappers from across the globe, this genre of music is most typically associated with the East Coast of the United States. The rappers from this part of the world are the ones who are usually credited with bringing hip-hop into mainstream music culture when the genre was at the height of its popularity during the 1980s. The East Coast remains an area that produces some of the world's top talent in terms of rappers. In fact, some rappers from this region have gone on to become some of the most successful artists in the music industry; both in terms of their record sales and their earnings. Here are 20 of the top rappers from the East Coast of all-time.
20. LL Cool J
LL Cool J stands for Ladies Love Cool James and this is the stage name of James Todd Smith. He was born in Bay Shore, New York, on January 14, 1968. He is a rapper, an actor, an author, and an entrepreneur. Throughout his career, he has released 13 studio albums and two greatest hits compilations. Some of his best-known singles include 'I'm Bad', 'Rock the Bells' Doin' It', 'Mama Said Knock You Out', 'Hey Lover', and 'I Need Love'. In addition to his career in the hip-hop industry, LL Cool J has also had acting roles in many movies. These have included 'Edison', 'Mindhunters', 'S.W.A.T.', 'In Too Deep', and 'Any Given Sunday'. He currently has a role as a NCIS Special Agent in 'NCIS: Los Angeles'.
19. Mos Def
Mos Def was born in Brooklyn, New York, on December 11, 1973. His birth name was Dante Terrell Smith but he later changed his name to Yasiin Bey. He began his career in hip-hop music in 1994 in a rap group called 'Urban Thermo Dynamics (UTD) which consisted of himself and his siblings. He was then in a duo called 'Black Star' with Talib Kweli before embarking on a solo career in music. Mos Def's solo debut was released in 1999 and this was titled 'Black on Both Sides'. His music career was not the first time he had been in the limelight as he had also had a career as a child actor. He has continued acting alongside his music career and has appeared in many famous movies, including 'The Hitchhiker's Guide to the Galaxy', 'The Italian Job', 'Something the Lord Made', and 'Brown Sugar'. Mos Def was married to Maria Yepes between 1996 and 2006. The couple had two daughters together and he also has four children from other relationships.
18. Big Pun
Big Pun is widely regarded as one of the greatest rappers of all-time. He was born as Christopher Lee Rios on November 10, 1971, in The Bronx, New York. He began his career in the underground hip-hop scene before emerging into the limelight during the early 1990s. He became the first Latino solo rapper to have an album certified platinum. At the beginning of his career, he predominantly supported other acts by featuring on their albums. These included Flesh-N-Bone T.H.U.G.S and Fat Joe. He then signed to Loud Records as a solo artist. His music stands out against his contemporaries as it makes heavy use of alliteration and he is noted for his technical efficiency and for not taking many breaths while rapping. He was married to Liza and the couple had three children; Amanda, Vanessa, and Christopher Jr. Sadly, Big Pun died on February 7, 2000. He had suffered from health problems relating to his weight for many years. A heart attack and respiratory problems were listed as the cause of death.
17. Public Enemy
Public enemy was originally a term used in America during the 1930s to describe individuals that were considered extremely dangerous to the public. The rap group 'Public Enemy' adopted this term as their group name when they formed in Long Island in 1986. The group consisted of Flavor Flav, Professor Griff, Chuck D, DJ Lord, and Khari Wynn. They released their first four albums during the late 1980s to early 1990s and these were all certified either gold or platinum. They have been described by others in the music industry as the most influential band of their time. The group was inducted into the Rock and Roll Hall of Fame in 2013 and this made them only the fourth hip-hop band ever to receive this accolade.
16. Raekwon
Raekwon is also known as Raekwon de Chef. He was born as Corey Woods on January 12, 1970, in Brooklyn, New York. He has remained living in this part of the United States and his residence is now on Staten Island in New York. He is known both as a solo artist and as a member of the rap group the Wu-Tang Clan. Furthermore, he has also made many guest contributions on the albums of other artists. Raekwon is the founder of the record label ICEH20 Records. He is typically associated with a subgenre of rap called Mafioso rap and he is considered a pioneer of this type of music. Raekwon released his debut solo single 'Heaven & Hell' in 1994 followed by his first solo LP 'Only Built 4 Cuban Linx….' In the following year.
15. Ol' Dirty Bastard
Russell Tyrone Jones was born on November 15, 1968, in Brooklyn, New York. He first entered the music industry in 1989 as a rapper. Although he was predominantly a solo artist, he was also one of the founding members of the Wu-Tang Clan that was formed on Staten Island in New York. Ol' Dirty Bastard rose to prominence as a solo artist when he released his debut album 'Return to the 36 Chambers: The Dirty Version' in 1995. Despite becoming a respected music artist, his level of success was hampered significantly by his criminal activities. Sadly, his career was cut short as he died from a drug overdose on November 13, 2004, just two days before his 36th birthday.
14. Ghostface Killah
Ghostface Killah is the stage name of Dennis Coles who was born in Staten Island, New York, on May 9, 1970. Aside from his solo career as a rapper, he is also a member of the hip-hop group Wu-Tang Clan. Following the success of his time in this group, he established himself as a solo artist. 'Ironman' was his solo debut album and he released this in 1996. Albums that followed this included 'Supreme Clientele' and 'Fishscale'. Ghostface Killah is well-known for his fast-paced style of rapping and for delivering his music with loud vocals. This artist has also been described as rap's finest storyteller as his lyrics are often cryptic and emotional. A clear indication of his talent is that many websites and magazines have listed him at the top of the list of best MCs of all-time.
13. J. Cole
Jermaine Lamarr Cole is best-known by the stage name J. Cole. He is both a hip-hop artist and record producer who was born on January 28, 1985. Although he was born in West Germany, his family relocated to North Carolina in his childhood. When he decided to embark on a music career, he moved to New York City and this is where his success began. His career began in 2007, but he did not release his debut album 'Cole World: The Sideline Story' until 2011. This was certified platinum by the Recording Industry Association of America. As a producer, he has recorded singles for artists including Janet Jackson and Kendrick Lamar. Other ventures he has founded include Dreamville Records and the non-profit organization the Dreamville Foundation.
12. KRS-One
Lawrence Kris Parker is known by two stage names; KRS-One and Teacha. This rapper and producer was born in South Bronx, New York City, on August 20, 1965. He initially became famous as part of the hip-hop group 'Boogie Down Productions'. He had formed this group in the mid-1980s with DJ Scott La Rock. They released their debut album 'Criminal Minded' just before La Rock was shot dead. It was then that KRS-One began to focus on solo projects and he released his first record using his own name in 1993. Following the death of La Rock, KRS-One became politically active and formed the 'Stop the Violence Movement'. His friend's death is not the only tragedy KRS-One has faced as his stepson took his own life in 2007.
11. Run- D.M.C.
Founded in 1981, Run-DMC is a hip hop group that was formed in Hollis, Queens, New York. The group consists of Darryl MacDaniel, Joseph Simmons, and Jason Mizell. Not only are they one of the most famous hip-hop acts from the 1980s, they are also credited as being one of the most influential acts in the history of hip-hop culture. This group was one of the pioneers of new school hip-hop music. When the group released their self-titled album in 1984, it became the first in the hip-hop genre to achieve gold certification and get a Grammy Award nomination. This was only one way in which this group was ground-breaking in the hip-hop culture as they went on to release the first platinum record in the genre 'King of Rock' in 1985, and then became the first to get a multiplatinum certification with their 1996 album 'Raising Hell'. This group has also become known for their collaborations with other artists. One of their most famous is 'Walk This Way' and this was a collaboration with rock band 'Aerosmith'.
10. Big L
Lamont Coleman is generally known by his stage name Big L. He was born in Harlem, Manhattan, on May 30, 1974. He is a rapper who has recorded music in the genres of hip hop, gangsta rap, and horrorcore. He initially began his career in music with the hip-hop trio 'Three the Hard Way'. In 1995, he released his debut solo album 'Lifestylez ov da Poor & Dangerous'. By 1998, he had founded his own indie label called Flamboyant Entertainment. During his short career, he made a significant contribution to the underground hip-hop scene. Sadly, Big L was killed on February 15, 1999, in a drive-by shooting. His manager, Rich King, put together his second album and released in posthumously in 2000. Altogether, there have been posthumous albums released of his work and these mostly consisted of his unreleased songs.
9. 50 Cent
Known professionally as 50 Cent, Curtis James Jackson III was born in South Jamaica, Queens, New York, on July 6, 1975. He is a rapper, an actor, an investor, and a businessman. He went through a difficult period during his early teens as he was selling drugs on the street. He later turned his life around when he pursued a career in music. He produced 'Power of the Dollar' in 2000 but the album was never released as he was shot nine times just as he should have released the album. He then released the compilation album 'Guess Who's Back?' in 2002 and it was this that caused him to be discovered by Eminem. 50 Cent signed with Interscope Records, Aftermath Entertainment, and Shady Records. His debut major label album 'Get Rich or Die Tryin' was produced with the help of Dr. Dre and Eminem. This led to him becoming one of the best-selling rappers of all-time. He has sold over 30 million albums worldwide and won many awards. These have included thirteen Billboard Music Awards, six World Music Awards, four BET Awards, three American Music Awards, and a Grammy Award.
8. Rakim
Born in Wyandanch, New York, on January 28, 1968, William Michael Griffin Jr. is an American rapper who is better known by the name Rakim. Many consider this artist to be one of the most skilled and influential artists of all-time. Although he was initially part of the duo 'Eric B. & Rakim', he has also enjoyed a successful solo career. The album 'Paid in Full' which he released with Eric B. was named by MTV as the greatest hip-hop album of all-time in 2006. As a solo artist, Rakim faced many struggles due to legal issues. In 2016, Rakim announced that he and Eric B. are planning a reunion.
7. Method Man
Method Man is a rapper, producer, and actor. He was born as Clifford Smith on March 2, 1971, in Long Island, New York. He chose his stage name because he enjoyed the 1979 film 'Method Man'. In addition to being a solo artist, he is also a member of the hip-hop group Wu-Tang Clan and one half of the duo 'Method Man & Redman'. Furthermore, he has collaborated with many other artists. When he collaborated with Mary J. Blige for 'I'll Be There for You/ You're All I Need to Get By', they won a Grammy Award for Best Rap Performance by a Duo or Group. Further to his career in the music industry, Method Man has also had roles in many movies. These have included 'Venom', 'How High', 'Keanu', 'Belly', 'Red Tails', 'The Cobbler', and 'The Wackness'. One aspect of his musical performances for which he is best-known is his lyrics as he is regarded one of the top lyricists of all-time.
6. Busta Rhymes
Busta Rhymes has become one of the best-known artists in the hip-hop industry. This rapper, actor, producer, and record executive was born in Brooklyn, New York, on May 20, 1972. It was Chuck D from Public Enemy who gave him his stage name which is after George 'Buster' Rhymes, the NFL and CFL wide receiver. Busta Rhymes was one of the most prolific rappers of the 1990s. He was an original member of the group 'Leaders of the New School' before founding the Conglomerate record label. As a solo artist, he released his first album 'The Coming' in 1996. This album was certified platinum. He went on to record a further eight studio albums. Some of his singles include 'Dangerous', 'Turn It Up', and 'Put Your Hands Where My Eyes Could See'.
5. DMX
DMX is the stage name of Earl Simmons who was born in Mount Vernon, New York, on December 18, 1970. He began his career in the music industry in 1990 but rose to prominence in 1999 when he released his best-selling album '…And Then There Was X'. This featured the single 'Party Up (Up in Here)'. His career in music remains successful to this day. His most recent release was the 2017 single 'Bain Iz Back'. DMX has also enjoyed a successful career in the film industry having had roles in films including 'Romeo Must Die', 'Exit Wounds', 'Last Hour', 'Cradle to the Grave', and 'Belly'. In his personal life, DMX has fathered a staggering 15 children with numerous mothers.
4. Wu-Tang Clan
Wu-Tang Clan is probably the most successful hip-hop group in history and they are composed of East Coast rappers. Many members of this group also have hugely successful solo careers. The group consists of Method Man, Ol' Dirty Bastard, RZA, GZA, Ghostface Killah, Masta Killa, Inspectah Deck, Raekwon, and U-God. Later, Cappadonna also became a member of the group. The group was formed in 1991 and they released their debut album 'Enter the Wu-Tang (36 Chambers)' in 1993. This album is widely considered one of the best in the history of hip-hop. They have also been described as one of the most influential hip-hop groups of all-time. Despite many of the members having solo careers, Wu-Tang Clan remains a group to this day.
3. Nas
Nasir Bin Olu Dara Jones, otherwise known professionally as Nas, was born in Brooklyn, New York, on September 14, 1973. He is a rapper, a hip hop recording artist, a record producer, an entrepreneur, and an actor. Nas is also known by the names Nas Escobar and Nasty Nas. He began his career in 1991 at the height of hip hop's popularity. Throughout his career, he has released eight albums that were all either platinum or multiplatinum. He has sold over 25 million records worldwide and is currently signed to Mass Appeal. He was married to R&B singer Kelis from 2005 until 2009 when she filed for divorce. The couple has one son, Knight, together.
2. Jay-Z
Shawn Corey Carter is known professionally as Jay-Z. He was born on December 4, 1969, in Brooklyn, New York. He first entered the music industry in 1986 and has gone on to become one of the best-selling musicians of all-time. During his career, he has sold more than 100 million records and has won multiple awards for his music, including 21 Grammy Awards. His success means he now has a personal net worth of $810 million, meaning he is the second richest hip-hop artist in the United States. Some of his top-selling albums include 'Reasonable Doubt', 'The Blueprint', and 'The Black Album'. He is also well-known for his marriage to pop sensation Beyoncé Knowles. As they are both successful artists, they have an estimated combined worth of $1.16 billion.
1. The Notorious B.I.G
The Notorious B.I.G.is the stage name of Christopher George Latore Wallace. He was born in Brooklyn, New York, on May 21, 1972. Other names by which he was known as a performer were Biggie Smalls and Biggie. He is often referred to as the greatest rapper of all-time, despite his short career in the music industry. He first became a professional rapper in 1992, although he didn't release his debut album 'Ready to Die' until 1994. During the 1990s, he was a central figure in the East Coast hip-hop scene. In 1995, he helped his childhood friends to achieve chart success when he formed a hip-hop group called 'Junior M.A.F.I.A'. Sadly, The Notorious B.I.G.'s career was cut tragically short when he was killed in a drive-by shooting in Los Angeles on March 9, 1997.
Tell us what's wrong with this post? How could we improve it? :)
Let us improve this post!