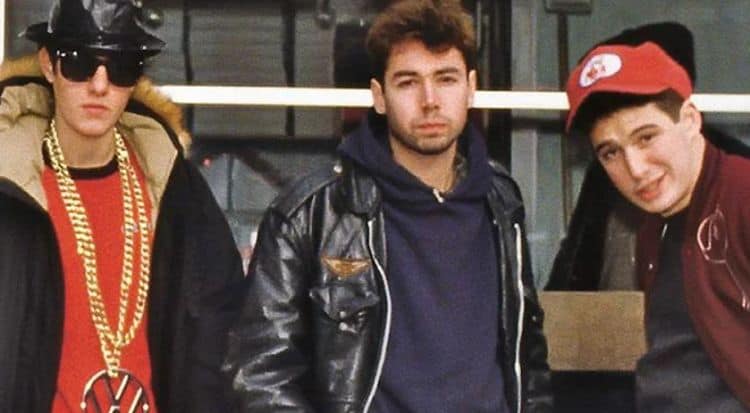 When rap music started in the late 1970s, lots of people assumed that it would be nothing more than a fad. However, the genre quickly took off and gave rise to a new culture of fashion, dance, and language. Unlike many other genres of music, those responsible for pioneering hip hop haven't always gotten the attention and credit they deserve. We are fortunate that many of these legendary artists still alive and well and they should get the chance to smell they're flowers while there hear. Since biopics have become increasingly popular over the last several years, we think there are a few old school artists who should get the opportunity to have their stories told in a major way. Here are 10 old-school rappers who deserve biopics.
1. Sugar Hill Gang
Sugar Hill Gang is responsible for releasing what is known as the first rap song ever. The group's hit single "Rapper's Delight" was released in the summer of 1979 and it didn't take long for it to earn a spot in the top 40. Although this was the group's only song to become a major hit in the United States, it is responsible for laying the foundation for every rap song that came behind it. In the years since its release, the song has been sampled several times. Many artists have credited the song with inspiring them to make music of their own. In an article for The Guardian, Sugar Hill Gang member Michael Wright AKA Wonder Mike, talked about how the group came up with the song. He said, "At parties, guys would pass mics around for hours, so rapping for 20 minutes in a studio seemed like nothing. When we made the record we kept coming up with clever things and the producers never stopped us. The finished recording was 19 minutes long, all the rap done in one take, but we cut it to 15, making the intro shorter and cutting out some party noise." Although one of the group's members, Big Bank Hank, passed away in 2014, the surviving two members continue to perform shows all over the world. Turning Sugar Hill Gang's story into a biopic would be a great way to honor their legacy and give young music fans some education on the history of hip hop.
2. Slick Rick
Famous for wearing a patch on his eye, Slick Rick rose to fame in the late 1980s with the release of his debut album, The Great Adventures of Slick Rick. Although he born in England, he was raised primarily in New York City. Both areas played a large impact on his style as an artist. Slick Rick's first album features his most popular songs "Hey Young World" and "Children's Story". While he was on his way to becoming the next big thing in rap music, legal troubles derailed Slick Rick's career. His second album, The Ruler's Back, was released in 1991 and failed to follow up on the success of the first. A biopic would give Slick Rick's fans a chance to learn more about his journey and some of the obstacles he's faced over the years.
3. KRS One
KRS One was born and raised in the Bronx. There's isn't much information out there about his upbringing, but at 16 years old he decided to leave home to pursue a career as a rapper. Although this would've been a risky decision at any point in time, it was especially risky during the 1980s when rap was just getting started. Despite the odds, KRS eventually became a founding member of a group called Boogie Down Productions. The group started gaining attention during the 80s after getting involved in a rap battle with a group from Queens. Boogie Down Prodictions released its debut album, Criminal Minded, in 1987. They become known for songs such as "South Bronx" and "The Bridge is Over". In the early 1990s, KRS One embarked on a solo career. His first album featured the single "Sound of da Police" which became very popular. KRS continued to achieve success throughout the 90s, but by the 2000s he had started to fade from the spotlight. Like many other rappers from the time, KRS' story has never really been shared and a biopic would be the perfect way to make that happen.
4. Big Daddy Kane
At a time when hip-hop was known for being gritty, Big Daddy Kane hit the scene ready to bring the sex appeal. Known for his smooth lyrics and overall creativity, Big Daddy Kane is widely regarded as one of the most influential rappers of all time. Born and raised in Queens, Big Daddy Kane was a member of the Juice Crew. Coincidentally, this is the group that KRS One's Boogie Down Production would be in an ongoing rap battle with. However, despite his Juice Crew affiliation, Big Daddy Kane is best known for being a solo artist. His debut album, Long Live the Kane, gave us the popular song "Ain't No Half-Steppin". From that point on, there was no looking back. Big Daddy Kane eventually went on to win a Grammy Award for Best Rap Performance by a Duo or Group for his work on Quincy Jones' song "Back on the Block". Kane is now considered one of the greatest rappers of all-time. However, has had not released an album since 1998. Since many modern MCs' style is heavily inspired by what Big Daddy Kane brought to the game, his biopic would be the perfect way to reflect on the birth of a new sound in rap music.
5. MC Lyte
Since its inception, hip hop has been a male dominated industry. Only a handful of women have been able to rise to the top and MC Lyte is one of them. In fact, she is the first female rapper to have a song be certified gold. When she was just 16 years old, she released a song called "I Cram to Understand You (Sam)". Although the song opened up like a typical teenage love story, by the end of the song, Sam had become a drug addict. The song was later credited with being one of the first to touch on the crack epidemic. She had a very successful career throughout the 80s and 90s and has been nominated for two Grammy Awards. Although MC Lyte has had her legacy honored in other ways, a biopic would definitely be the icing on the cake.
6. Erik B and Rakim
Although DJs still play an important role in hip-hop, their role was even more essential during the genre's early days. For that reason, Erik B and Rakim made the perfect team. Known for his talents on the 1s and 2s, Erik B made a name for himself as an unstoppable DJ. Rakim, on the other hand, was a monster on the mic and is often considered one of the best lyricists of all time. The duo hit the scene in the late 80s and they quickly became one of the biggest acts in rap music. Although many rap songs from the 80s and early 90s are now seen as simple, Rakim was known for creating more complicated rhyme schemes and patterns. Some of today's most well-known rappers have cited Rakim as one of their biggest influences. Although he eventually embarked on a solo career, his most well famous songs are from his days with Erik B.
7. Public Enemy
During the late 1980s, more and more artists began to incorporate serious subjects into their music. Public Enemy was among them. The group became famous for their political content and they were responsible for songs like "Fight the Power" and "911 is a Joke". Like most groups, however, Public Enemy has gone through a lots of ups and downs including several changes and membership. Compared to some of the other acts on this list, Public Enemy may not be as widely known to younger audiences which means a biopic on the group would really help broaden some people's horizons.
8. Grandmaster Flash
Grandmaster Flash is often credited with taking DJing to new heights. He invented several DJing techniques that are still very popular today including the backspin. He was also instrumental in improving scratching and making it more mainstream. As the leader of Grandmaster Flash and the Furious Five, Grandmaster Flash was part of some of hip-hops most legendary songs including "The Message". Even though he was very instrumental in rap music, his story has never really been told.
9. Run -DMC
Hip hop groups have become less common in recent years, but there was a time when they reigned supreme. Run -DMC is considered one of the greatest of them all. The group consisted of two rappers, Joseph "Run" Simmons and Daryl "DMC" McDaniels and a DJ, Jason "Jam Master Jay" Mizell. The group reached cross over success in 1986 when the did a song with Aerosmith called "Walk This Way". By the 90s, a rift started to grow within the group, and they went on hiatus after their 1993 album Down with the King. Eventually, however, they started making music again. Sadly, Jam Master Jay was murdered in 2002. In the past, there have been talks of a Run-DMC biopic, but it doesn't appear to have gone into production.
10. Beastie Boys
Over the years, there haven't been very many non-Black rap artists who have found success in hip hop. The Beastie Boys, however, may have been the first. The five person group started as a rock group, but eventually began making rap music. Although the group is sometimes left out of conversations about the Golden Age of Hip Hop, the Beastie Boys have 7 platinum albums. The Beastie Boys have already had a documentary, but a biopic would be a nice addition.documentary
Tell us what's wrong with this post? How could we improve it? :)
Let us improve this post!