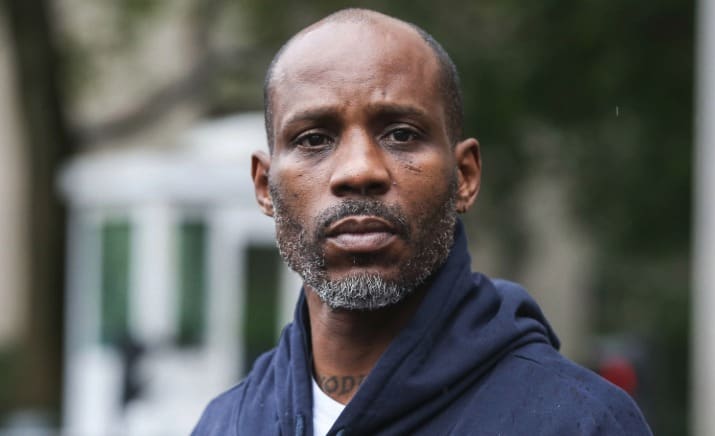 Earl Simmons was well-known by his stage name, DMX. The late rapper passed away in 2021 after suffering a heart attack on April 2 that resulted in his April 9 death. His success in the rap industry is unparalleled, and his song "Party Up (Up in Here)," is one of the most well-known songs of an entire generation. It's on shirts, it's used by parents who enjoy using the ling, "Y'all gon' make me lose my mind (up in here, up in here) when talking to and about their kids, and his legacy is one that will carry on throughout the generations. The world was shocked, saddened, and has been in mourning since the announcement that the rapper and actor lost his life, and it's made many wonder if there will ever be a movie about his life.
What a life it was, too. He lived a life that is fascinating in every possible manner, and many wonder if they will see a movie that tells the story of his life that was filled with so many ups and downs. If so, who might play the actor in the movie? As an actor himself, he might have had a few people on his "I'd love to see so-and-so play me in my life story," but we don't know. We have our ideas, and we'd love to hear yours if he is not on the list. These are the five actors we'd choose to be in the final running to play DMX in his life story.
Michael Ealy
Here's an actor who is not only close in age to the late rapper but also exceptionally talented. Michael Ealy is well-known in the acting industry for his roles in "Barbershop," and "2 Fast 2 Furious," and he's made it very clear he can take a role and turn it into something spectacular. He could do the job, and he could do it well.
Michael B. Jordan
He's one of the hottest young actors in the industry today, and he's proven his own ability to take on a role and make it fabulous time and time again. He's young, but he could do quite well playing the younger version of DMX during a movie about his life. He'd make it work, and he might just be our pick to star as the young version of the late rapper.
Boris Kodjoe
If you look at his photos, you can almost see him with the right hair and makeup, the right clothes, and the right body language and actually see him as DMX. Half the battle is finding an actor who can take a role and make it feel real, and Boris Kodjoe is well-versed in doing just that. He's always made us feel as if he can do anything, and this role is no exception.
Blair Underwood
He's a little older than DMX was at the time of his death, but he takes such good care of himself. Blair Underwood is one of the most talented actors in all of Hollywood, and this is a role he could take on and make it into something amazing. We could see him portraying the life of DMX in a way that would make this the kind of movie that ends up shocking everyone during awards season. He's that good, and he's also someone we think could study the life of DMX, his habits, his body language, his voice, and really make sure he transforms himself into the character with ease.
Will Smith
He is only a few years older than DMX, but he has a youthful appearance, so he could still play the role of the actor for a long time coming. The truth about Will Smith, however, is that he is our number one pick for a reason. He's not only hilarious and handsome, he's also one of the best actors in this generation. He can take on any role and make it spectacular whether he's an action hero saving the world from aliens or falling in love with a woman in a romcom – he can do it. But, it is his long history of work taking on the roles of real people (Ali and The Pursuit of Happyness, anyone?) that make him our number one pick. He studies the man he becomes. He learns to be him. He makes us all believe he is that person, and there is nothing greater about his acting than his ability to make us believe he is the person in question.
Tell us what's wrong with this post? How could we improve it? :)
Let us improve this post!