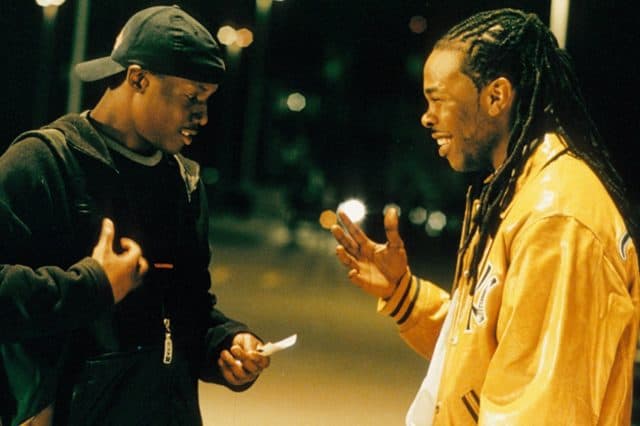 Busta Rhymes, born Trevor George Smith Jr., is a rapper, record producer, record executive, and actor. He is best-known for his work in the music industry and is also famous for his outlandish style. Originally, he was a member of 'Leaders of the New School' before carving himself a successful career as a solo artist. He released his first album 'The Coming' in 1996 and this was platinum-selling. He has since released a further eight albums and many hit singles. Although he is famous for his music, Busta Rhymes has also had many acting roles. Here are five of the best acting performances of Busta Rhymes' career.
1. Halloween: Resurrection
This 2002 horror film is the eighth installment of the Halloween series of films. It was directed by Rick Rosenthal and written by Larry Brand and Sean Hood. In the movie, Busta Rhymes plays Freddie Harris who is the director of an Internet reality show called 'Dangertainment'. A group of students is competing on the show by staying in the former house of a killer to find out why he murdered people. Others who star in this movie include Bianca Kajilich, Thomas Ian Nicholas, Sean Patrick Thomas, Tyra Banks, Jamie Lee Curtis, and Ryan Merriman. This film did reasonably well at the box office as it grossed $37.6 million on a budget of just $13 million.
2. Full Clip
Busta Rhymes starred in the lead role of Joshua Pope in this 2006 action blaxploitation movie. It was written by Kantz and directed by Mink. This film also starred Xzibit, Tiny Lister, Shaun Baker, Bubba Smith, and Mark Boone Junior. It is a 1970s style movie about a man returning to his hometown to claim the inheritance left to him by his father. When he arrives, he discovers that corrupt police are ruling the town with an iron fist. With his friends, he decides to reclaim the town he loves.
3. Higher Learning
'Higher Learning' is about three freshman students and how their lives change. The three leading roles are played by Omar Epps, Kristy Swanson, and Michael Rapaport. In this 1995 drama film, Busta Rhymes plays Dreads and other members of the ensemble cast include Ice Cube, Jennifer Connelly, and Laurence Fishburne. It was written and directed by John Singleton.
4. Shaft
Busta Rhymes plays Rasaan, a taxi driver in this 2000 action thriller movie. The lead role is played by Samuel L. Jackson, with other cast members including Vanessa L. Williams, Christian Bale, Dan Hedaya, Jeffrey Wright, Richard Roundtree, and Toni Collette. It is a sequel to the 1971 film of the same name and the fourth installment in the series. The movie was directed and co-written by John Singleton. It is about John Shaft, a police detective, going on a personal mission to bring justice for a racially motivated murder.
5. Finding Forrester
Written by Mike Rich and directed by Gus Van Sant, 'Finding Forrester' is a 2000 drama film. The story is of an African-American boy, Jamal, attending a private school and befriending William Forrester, a reclusive writer. The film stars Sean Connery, Rob Brown, F. Murray Abraham, and Anna Paquin. Busta Rhymes is in the supporting role of Terrell, Jamal's brother. This film grossed $80,049,764 at the worldwide box office.
Tell us what's wrong with this post? How could we improve it? :)
Let us improve this post!