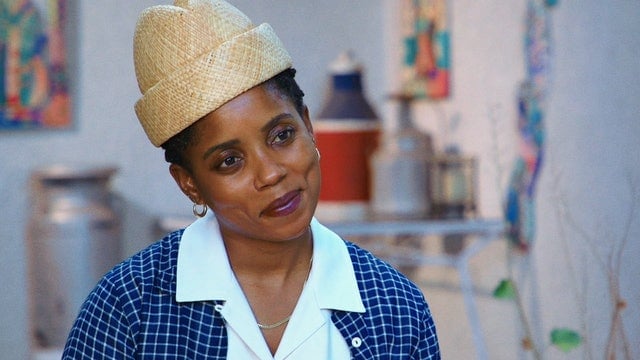 Although things have gotten better over the last couple of decades, the entertainment industry is known for providing fewer opportunities to certain types of people. African American directors have often struggled to make names for themselves compared to their white counterparts. However, there is a new generation of African American directors who are hoping that they can be part of a significant change within the industry. These talented creators have already started sharing their talents with the world, but they have lots of other stories that they can't wait to tell. Here are five up-and-coming African American directors to pay attention to.
1. Shaka King
You may not know Shaka King's name just yet, but that won't be the case for much longer. He has been working in the industry for more than a decade, and he has built up a wealth of experience during that time. However, though Shaka has done a variety of things behind the camera, directing is the thing that has been getting him the most attention. In 2021, he received widespread praise for the success of the movie Judas and the Black Messiah which he directed. The film starred Daniel Kaluuya and Lakeith Stanfield and was the perfect film for Shaka to display his talent. In the film, he managed to tell the story of hope, betrayal, and love, and viewers really resonated with the way he presented the story.
On top of positive feedback from a lot of fans, Judas and the Black Messiah also received praise from critics. The movie was nominated for five Academy Awards and won two: Best Supporting Actor and Best Original Song.
2. Radha Blank
Born and raised in New York City, Radha Blank has been in the entertainment industry for well over 20 years. She began her career as an actress before deciding that she wanted to be behind the scenes. She found early success as a playwright and by the early 2010s she had ventured into TV as a writer for the children's series The Backyardigans. Things really started to take off for Radha in 2020 when she wrote, directed, and produced the comedy The Forty-Year-Old Version which was released on Netflix. The movie earned several awards including a Satellite Award for Best Motion Picture – Comedy or Musical.
3. Tayarisha Poe
Tayarisha Poe is a name you're definitely going to want to get familiar with because you'll probably be hearing it a lot more often in the years to come. According to her website, "Tayarisha Poe is a storyteller from West Philly who believes that all stories are inherently multi-sensory and multi-dimensional, and thus should be told that way." She has nearly a decade's worth of experience in the industry, and she made her directorial debut in 2012 with a short film called Honey and Trombones.
After spending years honing her skills and attending college, Tayarisha returned in 2019 with the movie Selah and the Spades. Starring Lovie Simone (best known for her role in Greenleaf), Selah and the Spades followed a group of students at an elite private school. The title character, who was the head of an on-campus faction called The Spades, is caught up in a world of drug deals and power struggles. The movie was released on Amazon Prime and received positive feedback.
4. Janicza Bravo
Janicza Bravo is a New York City native who studied theater and directing at New York University's Tisch School of the Arts. When Janicza first started working after college, she was involved in styling and wardrobe design. However, she eventually realized that she wanted to do something else. She started writing and directing short films and her first project, Eat, premiered at the SXSW Film Festival in 2011. It quickly became clear to all who saw her work that Janicza was a special talent. In the years since her debut, she has gone on to direct a series of TV shows and films. Most notably, she was the director of the 2020 movie Zola which was inspired by a series of tweets that went viral in 2015.
5. Christian Nolan Jones
Christian Nolan Jones has had less mainstream success than the other people on this list, but trust and believe that his time is coming. Originally from Atlanta, Christian planned on becoming a doctor when he enrolled at Howard University after high school. Eventually, however, he decided to chase his passion. Christian is now based in New York City, and he has been working hard to make all of his dreams come true. He began his career as a writer and started directing in 2014. So far, he has directed a handful of short films, but he is in the process of working on his first feature film.
Tell us what's wrong with this post? How could we improve it? :)
Let us improve this post!