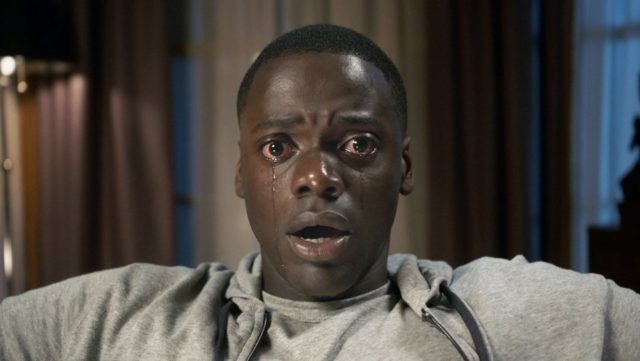 British-born, actor Daniel Kaluuya was recently in the spotlight thanks to his role in the psycho-thriller movie, "Get Out." Not only did people take notice of his amazing acting abilities, but he was even up for Best Actor in a Comedy. However, these are things anyone knows. What about more "inside information?" If that's what you are looking for, you are in the right place. Here you can learn five things about Daniel Kaluuya that you may not have heard before.
His Parents are Ugandan and he was Born in London
While he is a SAG Awards nominee, Kaluuya actually grew up in a council estate. This is essentially the British version of the U.S.'s housing projects. He lived here with his older sister and his mother. According to an interview with "The New York Times," Kaluuya stated that his father actually lived in Uganda and he did not reconnect with that part of his family until he reached the age of 15.
As a Teen He Wrote an Award-Winning Play
While Kaluuya's mother wasn't ever interested in the creative arts, he did have a teacher who made the recommendation that he begin taking acting classes to remain busy. At this point, Kaluuya wrote his own play, and this went on to win an award in a local competition at the Hampstead Theater in London.
A Skype Conversation is What Secured Kaluuya the Lead Role in "Get Out"
Director of "Get Out," Jordan Peele, was interested in hiring an American for the role in the film at first. However, after he had the opportunity to see the captivating performance that Kaluuya had in one episode of "Black Mirror," his mind was changed. Prior to flying to Los Angeles to actually audition for this role, Kaluuya was able to convince Peele during a Skype chat that he was the right actor to play "Chris" the leading role.
He Has Another Major Role to Play Already
Thanks to the huge success he had in his role in the film "Get Out," the actor has already been offered another job. In fact, Kaluuya is going to be the star in the latest film out of the Marvel Universe, "Black Panther." This is set to be released on Friday, February 16th, 2018.
His Career is Only Beginning
The fact is, this guy is now considered a superstar and he is just getting warmed up. In addition to starring in a Marvel movie (which is sure to be a hit) he has stated that he is also working on his own television series and a film.
There you have it, some inside information about Daniel Kaluuya that you may not have heard before. This actor is definitely an up-and-comer and one that everyone needs to watch now and in the future for what he may do and achieve in the world of Hollywood and beyond. Did we miss anything? If you know something about Daniel Kaluuya that we don't, let us know in the comments below.