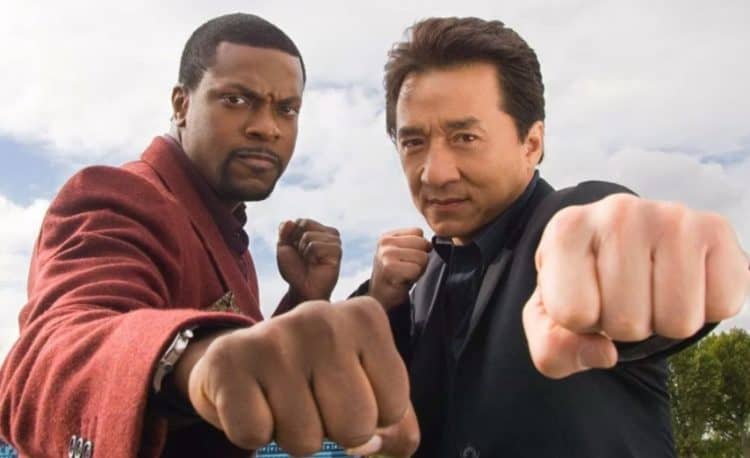 If you want to know the definition of a meteoric rise to fame then look no further. Jay Z has been on point for so long that it's getting hard to recall when he was just another young man coming up through the rap game. Once his sound took off and started making albums there was no stopping. His name became synonymous with success and his professional career went through the roof. As of today he's bigger than he's ever been and there's no telling if he's even peaked yet. His music career seems to have slowed down just a little but that's because he's taken a more professional role behind the scenes. His earlier hits are still tossed about in the movies and on TV though.
Here are just a few of them.
5. G.I. Joe: Retaliation – Don't Let Me Die
If the Rock decides to give you glowing reference as he recites the lyrics to one of your songs you know you've done something worth doing. Despite the lackluster performance that the G.I. Joe films have given at the box office there have been moments like this that have carried over and been immortalized simply because they were that great.
4. Men in Black 3 – Empire State of Mind
They really seem like one of the unlikeliest pairs in Hollywood but Will Smith and Tommy Lee Jones actually seem to work well together on screen. Jones is obviously the dour-faced, grumpy old man that serves as a mentor and guide to J, while J is the brash, fly by the seat of his pants type that prefers action over planning more often than not. By the third film though he's kind of grown up. Kind of.
3. Live Performance in New York – Run This Town
There's not a lot that can get people in a somber mood or fired up in the same manner as mentioning 9/11. Jay Z has known how to work a crowd for a while now and he knows how to get them pumped up to the point that the roar almost drowns out the music at times. This live show is just one more example of his mastery over the art of hip hop that he's developed throughout the years.
2. Glastonbury – 99 Problems
The commentator actually warned that this show is going to display harsh language, that's kind of a kick. If you know anything about Jay Z it's that his shows don't pull any punches and he will say what he wants. A lot of his songs go off when it comes to profanity and the trick is that people don't care. Every one of his words helps to make and to sell the music.
1. Rush Hour – Can I Get A…
This song was a hit once it came onto the scene and was made even more so by the fact that it was featured in Rush Hour and was a collaboration with Ja Rule, who was riding high on his own name at that time. Since then Rule has kind of gone by the wayside with his popularity, but the song has still been seen to be immensely popular.
Jay Z has been and is still one of the greatest minds in all of hip hop.
Save