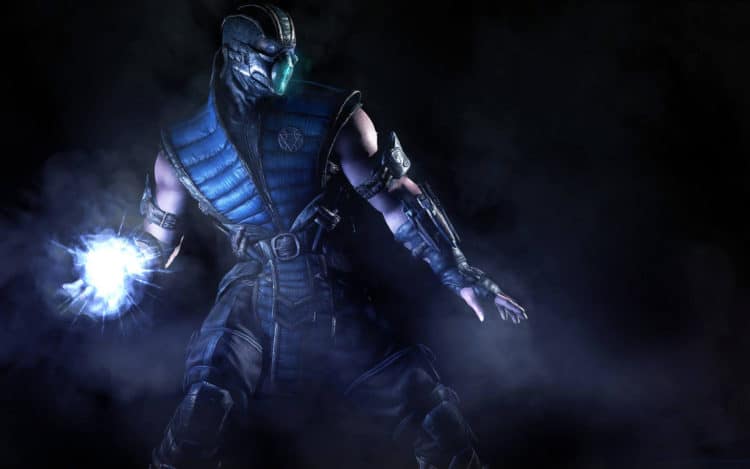 Do you like mixed martial arts? So do I. I mean, how can you not? What's more intense than two MMA fighters going at it in the cage? How about action movies? Those are cool, but the thing is, the MMA fighters going at it in the cage is the real thing. No matter which fighter you love or hate, you have to respect anyone who has the guts to step inside that cage.
Personally, I'm a lover of both MMA and action movies. I'm just a guy who likes watching people fight. Is that weird to say? Maybe, but at least one is fictional and the other has rules involved. And as a lover of both, I think it would be fun to compare some of the best MMA fighters to some popular fictional characters in action movies. Hey, where do you think some of these guys get their inspiration from? I've taken a handful of some of the best fighters in the sport and gave them the fictional counterpart that best fits them. If the fictional character reflects their styles, their mannerisms, or even their personality, then that's how I paired them.
As the very loud Bruce Buffer would say, "It's time!!!!!" Can't get louder than Bruce.
Georges St. Pierre – Batroc the Leaper
Let's start with one that's actually the most legit. If you love Marvel, then you probably saw one of the MCU's most popular movies, Captain America: The Winter Soldier. The action in that movie was phenomenal, and the opening scene was a great introduction. We actually got to see Captain America go toe-to-toe with one of the GOATs, the one and only Georges St. Pierre. Honestly, it's quite fitting. Georges is French, just like Batroc, and he also has a versatile fighting style, just like Batroc. The only thing is, Georges is probably the nicest MMA fighter around, but let's not forget, he's probably the toughest Frenchman alive today. And it helps that Batroc the Leaper is the toughest French character in comics.
Khabib Nurmagomendov – John Wick
Now it's time to go outside the box a bit. If you're sad that Khabib will never fight again, I'm there as well. Now if I had to choose his fictional character counterpart, I can't think of anyone that would suit him better than John Wick. For one, they're both Russian, and two, they're both Sambo and Judo experts. Both men are men of few words and when you get on their bad sides, they'll make you regret it. I don't know how Khabib feels about dogs, but as far as we know, John Wick has never wrestled a bear before. Then again, Khabib is just an MMA fighter. He's certainly no legendary hitman. However, if you're looking for true Russian muscle, Khabib is where it's at, and in the world of action films, it's John Wick.
Valentina Shevchenko – Black Widow
Speaking of Russian muscle, why don't we spread the equality and talk about one of the toughest female MMA fighters in the sport. Valentina Shevchenko is always fun to watch, and if it wasn't for Amanda Nunes, she'd probably be the best female fighter in the sport. Now when we're talking about tough Russian women, how can Natasha Romanoff, aka Black Widow not come to mind? Valentina Shevchenko is a devastating striker, much like Black Widow, and when she wins her fights, she'll do her famous ballet dance. Remember that scene in Avengers: Age of Ultron when we got to see where Black Widow came from? She learned how to fight, but she also learned ballet! If you think that doesn't help, just ask Jean-Claude Van Damme. Ballet will give you legs stronger than steel.
Randy Couture – Captain America
Randy Couture is one of the most unique champions in MMA history. He entered the professional fighting world when he was 38, the age when most fighters consider quitting, and is the first of the seven fighters to hold two championship titles in two different divisions. Despite being older than most of the other fighters, he still won, and before he was an MMA fighter, he was in the U.S. Army for six years. He's basically the Captain America of MMA. The only thing he's missing is the shield, but you know what? He really doesn't need it.
Lyoto Machida – The Karate Kid
If you love Lyoto "The Dragon" Machida, then this is a no-brainer. Lyoto is widely known for brining traditional martial arts back to MMA. Since I just mentioned Randy Couture, Lyoto used the famous crane kick to knock him out, just like Danny LaRusso did to Johnny. No question about it, Lyoto Machida is the Karate Kid of MMA. He was able to bring back one of the oldest martial arts into a modern fighting tournament and actually make it work. If you're a nay-sayer, just try to double leg him.
Anderson Silva – Spider-Man
It can be argued that Anderson "The Spider" Silva is one of the greatest MMA fighters ever. If you ever wonder why he chose that nickname, ask him who some of his personal heroes are. He'll say one of them is one of the greatest superheroes ever, the amazing Spider-Man. Anderson moves like Spider-Man, and his fighting style actually reflects Spidey's movements. He beautifully blends Muay Thai, Taekwondo, and even some Capoeria movements to make him very unpredictable and unorthodox. The Spider may be past his prime, but when he was at his best, he was unlike any fighter that ever stepped in the octagon.
Chuck Liddell – Sub-Zero
Chuck Liddell was given the nickname "The Iceman" because he was always calm before a fight. One of his coaches even complimented him on how he never got nervous ticks before a match and acted like he was going through a stroll in the park. According to Chuck, he said it was like he had "ice in his veins". Which fictional character fits the iceman description (besides the X-Man) better than Mortal Kombat's Sub-Zero? He's a calm fighter and one of the best combatants in the franchise. If you watch Chuck Liddell, he's always calm before and during his fights and has some of the best well-rounded skills in the sport.
So there you have it, MMA fans. This was a fun list to do, but in my opinion, these MMA fighters best represent these tough guy fictional characters.