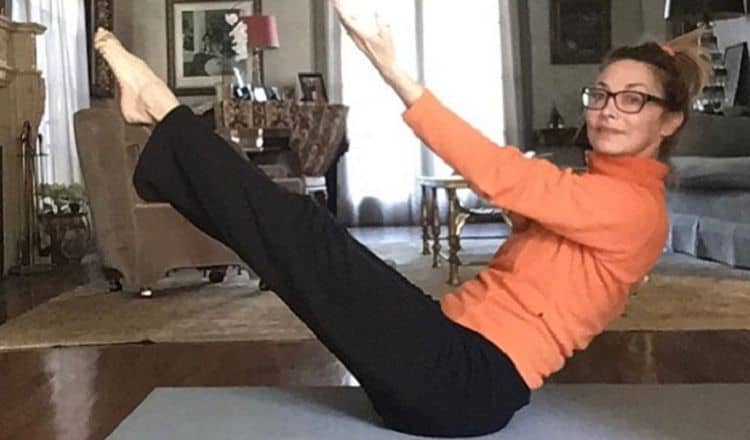 Sharon Lawrence is an actress, singer, and dancer who was born on June 29, 1961, in Charlotte, North Carolina. She later moved to Raleigh where she attended high school before studying at the University of North Carolina at Chapel Hill. Her career as a performer began when she played in a revival of 'Cabaret' on a Broadway stage in 1987. Since then, she has acted in many television series and had various roles in movies. Lawrence is probably best-known for her role in the ABC series 'NYPD Blue' in which she played the role of Sylvia Costas Sipowicz. Most recently, she has played the older Nori Sterling in the series 'Me, Myself, and I'. Here are five more things you probably don't know about Sharon Lawrence.
1. She Has Won Two Awards
Although she has been nominated for many awards in her career, including three Primetime Emmy Awards for Outstanding Supporting Actress in a Drama Series, she has actually only won two. Her first was in 1995 when she won the Primetime Emmy Award for Outstanding Performance by an Ensemble in a Drama Series. The second was in 2007 when she won the Method Fest Independent Film Festival Award in the category of Best Actress.
2. She is Married to Dr. Tom Apostle
In 2002, she married Dr. Tom Apostle in the Los Angeles Greek Orthodox Church, Saint Sophia. Bizarrely, this is exactly the same church in which her character in 'NYPD Blue' married Detective Andy Sipowitz in 1993.
3. Her Dad is Tom Lawrence
Sharon Lawrence as not the first member of her family to appear on the screen as her father also works in television. However, he is in broadcasting rather than acting. Tom Lawrence is a reporter and anchor for WRAL-TV who is based in Raleigh, North Carolina. On the other hand, her mother has no connection with the television or film industry. Earlyn Lawrence is a Head Start Supervisor and education administrator in North Carolina.
4. She Supports Many Causes
Despite having a busy working life, Sharon Lawrence finds the time to support many different causes. To support the Alzheimer's Association, she has performed in several benefits. Including 'Night at Sardi's' in Los Angeles. Similarly, she performed on the show 'What a Pair' in support of the John Wayne Breast Cancer Center. Other charities she supports include the World Wildlife Fund and Global Green as she is passionate environmental issues and protecting endangered species. Furthermore, she is the Chairwoman of the 'Women in Film Foundation'. Since 1973, this organization has helped to advance the professional opportunities in the global marketplace for women in entertainment.
5. She Was in 'The Perfect Family'
Sharon Lawrence has had many roles in movies and one of these was 'The Perfect Family'. This was a comedy-drama that was released in 2011. In the movie, Lawrence played the role of Agnes Dunn. It was written by Claire V. Riley and Paula Goldberg. 'The Perfect Family' was directed by Anne Renton and starred Kathleen Turner, Emily Deschanel, Jason Ritter, Michael McGrady, Richard Chamberlain, and Elizabeth Peña.
Save
Tell us what's wrong with this post? How could we improve it? :)
Let us improve this post!