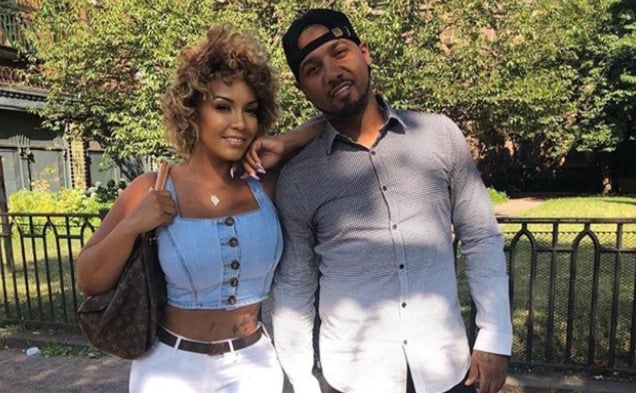 American beauty Kimbella Vanderhee is best known for her appearances on hit US reality TV show, Love and Hip Hop: New York. Prior to her TV success, Kimbella worked steadily as a model, and even dabbled in music videos (checkout Pitbull's Hotel Room Service for a glimpse of Kimbella from 2009). With 2019 set to be a stellar year for Kimbella, now's a great time to discover more about the southern sensation.
1. Background
Its fair to say Kimbella didn't have the best of starts in life. Born in Miami, Florida on October 13, 1983, Kim was raised in an abusive, violent household. However, she didn't let her background deter her from educational success, and managed to achieve a Master's degree before moving into the modelling industry.
2. Modeling Career
Kim began her modeling career in 2003, and saw early success with cover features on the likes of Black Men's Magazine. Although she enjoyed the fame and fortune that modelling bought, Kimbella sometimes felt it led to misconceptions: People don't know me", Kim told Sister 2 Sister magazine. "I have an education. I have a master's degree. I went to college. I worked in the pharmacy field before I got involved in modeling. I had a 9-to-5 while I was modeling. Like nobody knows my background. I started off really young working. By the time I was 17, I got into the pharmacy field and I loved it. Before that I was also thinking about becoming a veterinarian… I'm very educated and I always wanted to do very well for myself."
3. Net Worth
Kimbella' s success as a model and TV star has earned her a pretty fortune. As of 2018, her net-worth is estimated to be in the region of 800 thousand dollars. With an ever-expanding portfolio of TV and modelling work, it's a fortune that looks set to grow.
4. Social Media Star
Like most modern celebrities, Kim is a professional when it comes to promoting her image through social media. Her Instagram page boats over 2000 posts and 1.2 million followers. On Twitter, meanwhile, she's managed to amass over 480,000 followers. As well as using social media to showcase the thrills and spills of her daily life, Kim also uses the platform to advertise her own range of products, which includes custom colored wigs and a line of watches called "Bella".
5. First TV Role
Kim's first appearance on TV came as a dancer on the 2003 series, The Roof, in which she appeared alongside Julissa Bermudez, Jessie Camacho and J. Bishop. Kimbella returned to the world of modelling after the show ended, but hit our screens again in VH1's Love & Hip Hop: New York.
6. Continued Reality TV Success
Kimbella was introduced to Love & Hip Hop: New York as the girlfriend of American rapper, Juelz Santana. Thanks to her fiery personality, Kimbella quickly went from an occasional guest star on seasons 3 and 5 to main cast member in season 7. Fans of the show took Kimbella to their hearts, and she remains one of the show's most popular stars to this day.
7. Marriage
After a tumultuous 10 year on-off relationship, Kimbella and American rapper Juelz Santana finally tied the knot in 2019. Their engagement was, as you'd expect, not the most private of affairs. On November 23, 2018, Santana took to the stage of New York City's Apollo Theater and, after inviting Kimbella to join him on stage, dropped to one knee and popped the question in front of hundreds of watchful eyes.
8. Family Life
Kimbella has two beautiful children with her husband. Her son, Juelz Santana James, was born on September 6, 2010, while daughter Bella Monroe James came along two years later. The family line up is completed by LaRon Louis James, Jr, Santana's 15-year-old son from a previous relationship, and Kimbella's 17-year-old son, Leandro.
9. Plastic Surgery Rumors
Although there's no doubt that Kimbella is graced with natural beauty, some have questioned whether she hasn't had a little help along the way. Kimbella has been open about her breast enlargement, butt lift and tummy tuck, but remains silent on the speculated nose job.
10. New Ventures
2019 sees Kim's star most definitely in the ascendant, with new musical ventures, a regular column for Vixen's Day Off, and continued TV and modelling work all keeping her firmly in the spotlight.
Tell us what's wrong with this post? How could we improve it? :)
Let us improve this post!