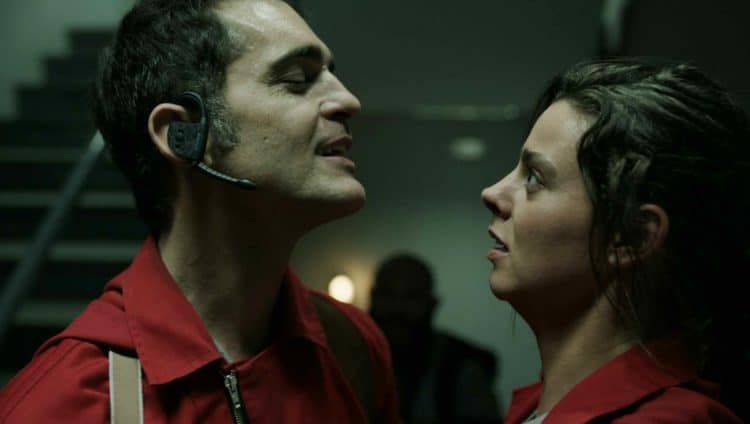 Pedro Alonso has had a career that many actors can only dream of. He has managed to achieve worldwide fame and work on some of the industry's groundbreaking projects. In 2018, he appeared in the Amazon Prime series, Diablo Guardian. The show was the streaming services first Latin drama. Most people will likely be most familiar with him for his role as Berlin on Money Heist. But even with all of the success he's earned, Pedro still remains humble and eager to learn – two qualities that could never be taught. Continue reading for 10 things you didn't know about Pedro Alonso.
1. He Was International Star Of The Year In 2018
As an entertainer, one of the most fulfilling things is to have your work reach as many as possible. This is something Pedro Alonso has been lucky enough to experience throughout his career. In 2018, GQ Turkey voted him the International Star of the Year.
2. He Studied At The Royal School of Dramatic Arts and the Teatro de la Danza
Pedro Alonso has been serious about his craft for several years. He studied at the infamous Royal School of Dramatic Arts (RADA) and the Teatro de la Danza (theater of dance). Some of the other stars who have graduated from RADA include Fiona Shaw and Alan Rickman.
3. He Speaks Catalan
In addition to speaking Spanish and English, Pedro Alonso also speaks Catalan. Pedro learned the language while filming in Catalonia. The language is native to the northeastern part of Spain but is also spoken in some areas of France and Italy.
4. He Likes To Play Bad Guys
Most actors aren't in a rush to play villains. After all, being typecast as the bad guy isn't something most people are interested in. However, Pedro Alonso welcomes these kinds of roles. He prefers to play villains and says that playing heroes can be a bit too restrictive.
5. He's Off The Market
Sorry to anyone who was hoping that Pedro Alonso was still on the market. The actor is in a committed relationship with a woman named Tixie Jambass. According to her Instagram profile, she is a hypnotherapist who focuses on past life regression.
6. He Likes To Paint And Write
Pedro loves to express himself and he has a creative spirit that extends beyond acting. He also enjoys painting and writing. In an interview, Pedro said, "I love to paint and write. But it's not because I like doing that that I do it well!"
7. He's Careful About His Next Career Moves
Lots of people in the entertainment business are really eager to try new things. There's no shortages of actors who also want to direct or singers who want to get into acting. However, Pedro prefers to take a different approach – one that simply allows things to come to him. When asked if he would eventually pursue a career in screenwriting, Pedro said he doesn't have any plans to do so but will welcome the change if it comes naturally.
8. Money Heist Isn't His Only Netflix Show
Pedro's work on Money Heist isn't the only show of his that's available on Netflix. He also appeared in the series Gran Hotel which aired from 2011 to 2013. The series was remade into an American version which aired on ABC in 2019.
9. He Has Real Life Experience With A Shaman
When Pedro first read for character Berlin, he was drawn to the fact that Berlin was a shaman. Pedro said he once has his own experience with a shaman while traveling in Mexico. He stated: "I was returning from a trip to Mexico where I had a small role in a local series. This trip was a discovery for me, a new stage in my life. I was touched by Mexican shamanism and its culture. So when I read the first two sequences of Berlin, I immediately understood that he was a shaman. But not a shaman of light, he was very intelligent and above all dangerous, a kind of guru who can manipulate everyone as he pleases. I did not have to prepare too much the character, I decided to play intuitively and naturally and it worked"
10. He Wrote A Book
Pedro has written several books, but has not published any. In 2019, he shared that was working on finalizing the publication for his book La Historia de Filip. He also added that he and Tixie were going to use their own artwork to illustrate the book.