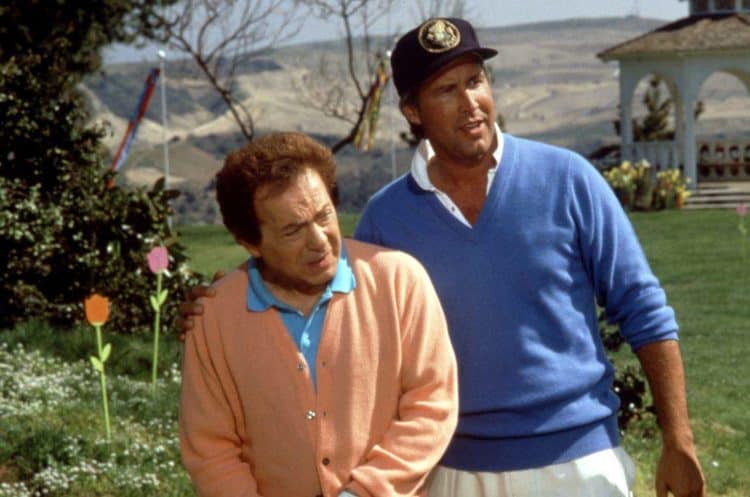 Plenty of celebrities have passed on over the years, and many more will pass in the years to come, but there are times when we need to at least slow down and notice those that have made an impact in their own way. Jackie Mason, not to be confused with Jackie Gleason as some have done in the past, passed away recently at the age of 93, and while some people might need reminding of who he was, there's no doubt that a stroll down memory lane will refresh a lot of memories in a hurry. Born Yacov Moshe Maza, Jackie came from a long line of rabbis, and in time he became one as well. Eventually though he did step away from the life of a rabbi and became a comedian who, honestly, was ahead of his time by quite a bit. His comedy has always been a bit offensive to some no doubt, but this is a big part of why he's been so funny since like many comedians he managed to break precedent as a habit. His comedy wasn't always bound to be appreciated by everyone, but he also wasn't someone that appeared to care about that.
Comedy is something that tends to break down a lot of barriers and doesn't really care if a person is going to laugh or not. It's meant to be satire, parody, and there aren't a lot of limits that a good comedian will pay attention to when performing. Jackie did stay within the lines when he absolutely needed to since of course people want to get paid for what they're doing. But his brand of comedy was still something that had some people doing a double-take since to be certain, he didn't really pull any punches when he had something to say. Sometimes those are the best types of comedians, so long as they can get people to laugh.
One notable memory that involved Jackie and Ed Sullivan was the infamous 'middle finger' incident of 1964 when Jackie was a guest on the Ed Sullivan Show. Apparently, Ed was behind the camera at one point giving Jackie finger signals to alert him to how much time he had left. It sounds as though Jackie misinterpreted the signals or perhaps didn't understand them and started showing his own fingers to Ed, who claimed that Jackie gave him the middle finger, which was a huge no-no back in those days. To be realistic, a lot of things back then weren't that welcome on live TV, and some of them are still frowned upon in this day and age even if they're allowed. But however it went down, Jackie was actually banned from the show following the incident, prompting him to take Sullivan to court over the lost revenue that would have been substantial since he'd been contracted to appear more than once. Jackie claimed that he didn't flip Ed off, but Sullivan made it clear that he didn't want Jackie on the show again since he called him unpredictable and he didn't want to deal with the issue any longer. A comedian, unpredictable? Funny, I thought that made a comedian even better.
There are a lot of other performances that Jackie gave that people are bound to remember. One of them came during a sequel that a lot of people agree wasn't nearly as good as the first movie and didn't do it justice, but had funny moments. Caddyshack 2 wasn't a great movie, and as a fan, I can say this with all honesty, but it did have a few funny moments through since Jack Hartunian, the character that Jackie played, might have been right at home in the first movie, but kind of had to carry the second, and it was too much for his rounded shoulders. He was funny, there's no doubt of that since his humor was just as crass and rude in some areas as it needed to be, but somehow Chevy Chase, Randy Quaid, and several others in this movie didn't really manage to make it any better. If a comedy can't be seen as great with Dan Aykroyd in it, then there's not a lot of hope for it to start with.
Jackie was a comedian that could make people laugh in a way that might actually elicit a snort from some people since his style wasn't exactly something that was appreciated by everyone, but it was his and it was insanely funny at times. Despite not getting the same headlines as a lot of other comedians over the years, he's still a fond memory of the past and someone that managed to make us laugh in ways that we weren't expecting. Had he been in the first Caddyshack, somehow, it's likely that he and the rest of the cast would have blown the roof off. Rest in peace sir, you'll be missed.