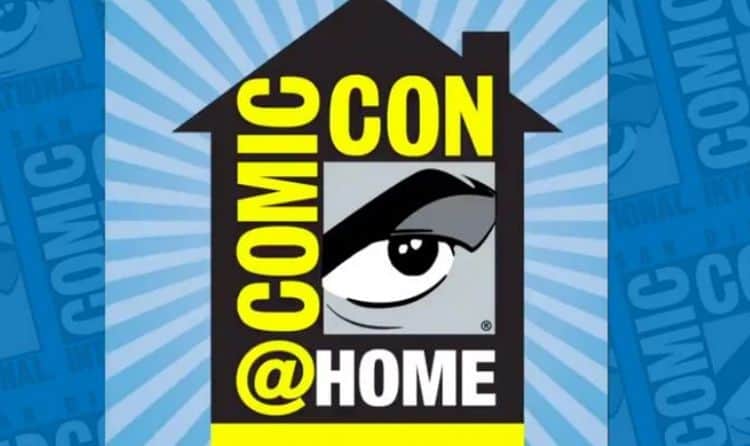 Fifty years of Comic-Con's and this will be the first year that it will be an online experience only, just imagine that. It's not too hard to figure out how bummed ticket-holders are at this time to think that they're not going to be allowed to come together in mass numbers to grace San Diego with their presence, but at this time California is still on lock down since the COVID-19 situation still hasn't been alleviated and might not be for a while. One can only imagine the number of people that are calling bs and wondering just how real the virus and its effects are since likely this is a big issue that's being tossed about like a beach ball on many platforms. The word that Kevin Burwick of MovieWeb and many are spreading at this point is that Comic-Con will still happen, but it will be online and in the comfort of the fans' homes at this point since there's nothing else that can be done. What can be done is essentially a huge effort to give the fans what they want by July, which is an immersive online experience that will somehow appease their need to see whatever is coming out that might be enticing and new and to give them an experience that's innovative and keeps them on the cutting edge of entertainment.
What the convention is going to offer at this point is hard to say since there are only so many things that might be made available from the biggest contributors and there's nothing quite like walking through a Comic-Con and seeing firsthand what's there to be offered. In fact Marvel was almost thinking of bowing out of this event at this point since without being able to unveil anything, given the fact that nothing has been in production for the last couple of months, there's really no point in trying to play anything up. There are a few new movies that might have benefited from showing their trailers at the convention, and there's a thought that people might still be able to see such reveals, but it's not for certain. One thing that Comic-Con isn't planning on is canceling the even outright, as not only would it lose a bit in reputation, but one can imagine the kind of overall revenue that might be sacrificed if such a thing were to happen. This is a massive event that tends to draw people from all over the world at times and makes a bundle of money that helps to keep the entertainment business running in its own way. Saying 'not this year' doesn't sound like an option at this point.
How the process will work is largely unknown since setting up an online experience is bound to take a while and given that it's already May, one can easily surmise that it's going to be crunch time very quickly, if it's not already, when it comes to getting things ready and making sure that people are going to be given the best experience possible. With so many different conventions that go on throughout the world when it comes to entertainment, Comic-Con is still considered to be one of the most important conventions that takes place per year and is one of those that people attend in such massive numbers that it's noticeable even in a city such as San Diego. From the casual fans to the enthusiasts that spend time and money on making their own suits of armor and weapons, this is an event that many are loath to miss for any reason, as some people might even think of coming if they were on death's door. Yes, it's that serious, as some folks don't want to miss out on an instant of what's coming down the pipeline and will gladly suffer for the chance to see a trailer that will likely make its way to the public in the next few weeks following. This year though it's likely that said trailers might be few in number and might even make their way to the general public a bit sooner, or not. It's all a waiting game right now as the lot of us await word stating that we can go outside, that we can go back to living, and that we can appreciate life the way we used to.
Those that are paying attention might know very well that some areas are tentatively thinking of reopening to the public, though at this time it's still rumor in some cases and nothing more than a fleeting hope in others. For the Comic-Con however it's likely that the shutdown will continue and the online experience will be a rush job that will hopefully satisfy the people and keep them appeased long enough until we can finally get back to living. Gael Fashingbauer Cooper of CNet has more to say on the subject.