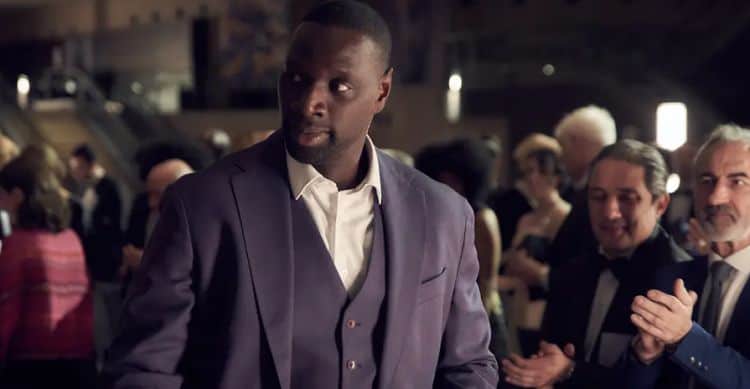 Omar Cy is the kind of guy who has some big plans for his life. He's already done a lot of what he's wanted to do – you know, like becoming a famous actor and starring in some of the biggest movies in the world and whatnot. However, while his fan base is large and the people who love him do so more with every passing day, it seems many of his fans only know him from his work. They don't know much about him outside of his outstanding roles. Let's fix that.
1. He's In His 40s
It's amazing to look at him and realize that. He has aged so well, and it's not a bad thing. Sy was born on January 20, 1978. He's going to turn 43 in a matter of days, which is just mind-boggling to us.
2. He's French
Sy was born and raised in France. He's from a place called Trappes, which is described as being in the Yvelines department. Being that we are not from France nor are we familiar with how they name their neighborhoods and towns and cities, we aren't entirely sure what this means, but we know that it's where he came from.
3. He Comes From a Huge Family
Sy is from a large family. His mother and father have a total of eight children together. He falls in the middle of the bunch. He's the fourth of the eight. He's not quite the middle, but he does share the role with his immediate younger sibling (we aren't sure if that's a boy or a girl).
4. He Grew Up Poor
His mother worked as a housekeeper cleaning homes while raising her kids. His father was a factory worker. Those salaries combined with raising eight children does not make for a wealthy upbringing. His family took advantage of the low-income housing offered to them when he was a child, and he grew up in the low-income neighborhoods of France.
5. He Also Has A Large Family of His Own
He's been married since July of 2007. His wife is Helene, who we believe is also French. Together, they also have five children. They had a long-term relationship for approximately 10 years prior to their marriage. The couple has three daughters and two sons. They currently live in Los Angeles.
6. He is Muslim
Sy is man who is part of the Muslim faith. While we don't know if he was raised Muslim or if he was simply converted as an adult or in his younger years, we do know that this is the religion he practices. We also don't know if he practices regularly or if his family practices with him.
7. His Wife Is a Giving Woman
Her name is Helene, and she is the president of CeKeDuBonheur. It's a company that works closely with hospitalized children to help improve their lives and make what they're dealing with easier. She's someone who has strong feelings about the health and happiness of children, and that's what pushed to her become part of this organization.
8. He's Making History
He's currently a very famous actor, but the fact that his series "Lupin," is now on Netflix in the U.S. is a huge deal for him. It's made him even more famous because he's so good in the series, but also for a different reason. It's the first French series to debut as a top 10 show in the US on Netflix. That is not a small feat.
9. He's Private
Omar Cy is living his best life right now. He's working on a show that is nothing short of magnificent. He has a large number of fans who adore him and just keep growing in numbers. He's married to a woman he loves and respects, and he's raising five kids we are certain are very cool kids. However, he's not sharing too much of his personal life with anyone. His personal life is for himself. It's for his wife, and it's for his kids. And, that's all right with us.
10. He's Doing Well
Sometimes the best way to tell how well someone is doing in their respective career is to find out how much they are worth. Omar Cy has a very respectable net worth of around $5 million as of 2021. It's clear to us that he's doing well, that he's investing wisely, and that he is someone fans want to see more of. It's not a bad life he's living these days.