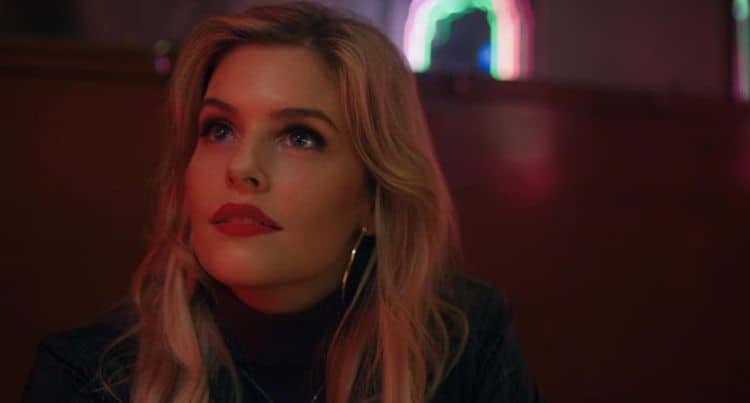 If you're curious about the lovely actress who is starring alongside famous actresses Katherine Heigl and Sarah Chalke in "Firefly Lane," her name is Jenna Rosenow. She's the lovely actress who everyone feels has taken on the spotlight in her new role, and fans are dying to learn more about her. Who is she? Has she worked in Hollywood before? What's she like? We have all of that and more for you to find out right here.
1. She's From Australia
She was born and raised down under. She's from Queensland, Australia. She was born on January 5, 1991, which means she just celebrated her big 30th birthday at the beginning of 2021. With that and the new project with two of Hollywood's most famous leading ladies in her life, it seems this year is shaping up to be a very interesting one for her.
2. She's an Australian Soap Star
If you're into Australian soaps – and we have to admit that we don't know a thing about them – then you probably recognize her from her work there. She's been starring in the hit show, "Neighbours," for some time, and it's worked well for her. She's a very famous actress in her home country, and she's looking to take on America next.
3. She's Getting Married
The soap on which she stars in Australia has given her many things. For one, it's given her the fame and the ability to book larger jobs around the world. Second, however, it's given her love. She is newly engaged to her former co-star from the show. His name is Chris Milligan, and he asked her to be his wife on January 19, 2021. She obviously said yes.
4. She A Huge Fan of Sarah Chalke
Getting to work with someone she's been a huge fan of for so long has been such a beautiful dream come true for the actress. She's spent so much of her time looking up to the star and being a fan of her other work that being able to work with her on this new series was something she never imagined.
5. She's Knitting
She decided to make use of her time in quarantine and learn to do new things. One thing she took up during that time was knitting. While it seems difficult to those of us who cannot even sew a needle into thread or whatever you're meant to do with it (we think we mean sew a button?), this is beyond impressive to us. It's probably very therapeutic to her, too.
6. She's a Cook
She's also decided to spend more of her free time cooking while in lockdown. She's been in the kitchen more than ever, and she's taken time to learn new skills in terms of her cooking. She's now making her own pasta – and we do not mean boiling it in hot water from a box. She's literally making her own pasta from ingredients.
7. She's a Hat Lover
We don't know if she's been a lover of hats her entire life, but we know that 2020 was a big year for her with hats. She's wearing one in more than a few of her Instagram shots, and we feel like she embodies all women in the pandemic year with her hats. It's like you had all this free time, but washing your hair took such a backseat. Hats? Yes, please. Thankfully, she has a great face for a hat.
8. She's a Dog Lover
She's got at least one of her own, too. She's got a cutie whose name is Tiny, and it seems like she's had him almost 8 years at this point. What a sweet pup. We hope she sees this and decides to share more photos of Tiny on her social.
9. She's Very Private
She's quite good at giving us a few snippets inside her private life. For example, she once mentioned that it gets harder and harder to leave her fiancé when they have to work apart. So many people find it becomes easier over time, but she was vulnerable sharing that she finds it more difficult with time to say goodbye. We feel that.
10. She's a Golfer
Maybe not professionally – to our knowledge – but she's certainly into golf. She's posted more than a few photos of herself swinging a club on her social media pages, and we think that she might just be a good golfer. She certainly looks more put together swinging a club than I do when I'm on the golf course.