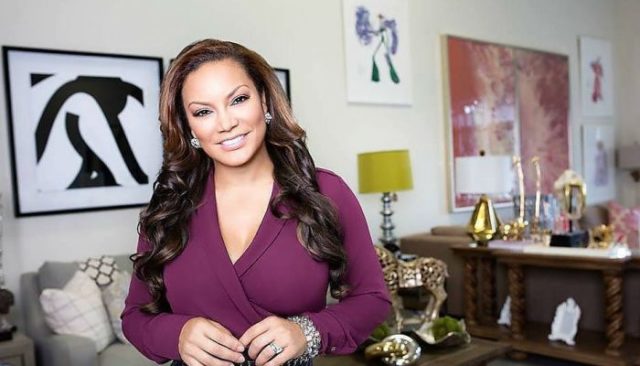 Egypt Sherrod was born in Philadelphia, Pennsylvania, on November 16, 1976. She is a television and radio personality, a home space expert, a public speaker, and an author. Her background is in real estate and she is now best-known for presenting property shows on television, including 'Property Virgins' and 'Flipping Virgins'. She has also appeared on many television series in the capacity of a real estate experts, including FOX, NBC's Today Show, and CNN. Here are five more things that you probably do not know about Egypt Sherrod.
1. She Attended Two Universities
Egypt Sherrod was born and raised in Philadelphia and it was there that she attended Temple University to study for a Bachelor of Arts Degree in broadcasting and telecommunications. She later studied theatre at the Tisch School of the Arts at New York University. These two different courses of study have allowed her to achieve successful careers in both real estate and the entertainment industry, successfully combining the two.
2. She Writes for Magazines
In addition to her work presenting television series and radio shows, Egypt Sherrod is also a writer. She uses her expertise in the real estate industry to write columns several publications. These include Atlanta Magazine and the HOME Edition of the same magazine. Furthermore, she has been featured in magazines including Time Out of New York, Rolling Stone, Fast Company, and Black Enterprise. She has also written a book called 'Keep Calm… It's Just Real Estate: Your NO Stress Guide to Buying a Home. This book was a best-seller.
3. She Has Two Daughters
Sherrod juggles her career with her family life. Outside of her professional life, Egypt Sherrod is also a wife and a mother of two girls. Sherrod already had a daughter from a previous relationship when she married her husband Mike Jackson on September 11, 2010. The couple then went on to have another daughter, Kendall, together. She was born in January 2012. The family now live in Atlanta, Georgia.
4. She Has Won an Award
As Egypt Sherrod has worked in so many industries, it is hardly surprising that she has won an award. The National Association of Black Female Executives in Music and Entertainment (NABFEME) awarded Sherrod the Executive to Watch Award. She was also ranked in Radio and Records Top 10 List of Power Player on the Rise.
5. She Founded 'The Egypt Cares Family Foundation'
Egypt Sherrod founded 'The Egypt Cares Family Foundation' in 2008. This is a non-profit organization that aims to promote awareness of a variety of issues and to give families financial empowerment. One of the primary focuses of the foundation is to teach people about the importance of homeownership and wealth preservation. The foundation has received great acclaim and has even won the Mission Award from the Women in Entertainment Empowerment Network. She has also received awards from the New York City Council in honor of the work done by the foundation. Each year, Sherrod runs the 'Egypt Cares Give Back Tour'. This is a drive to get coats and toys for those in need.