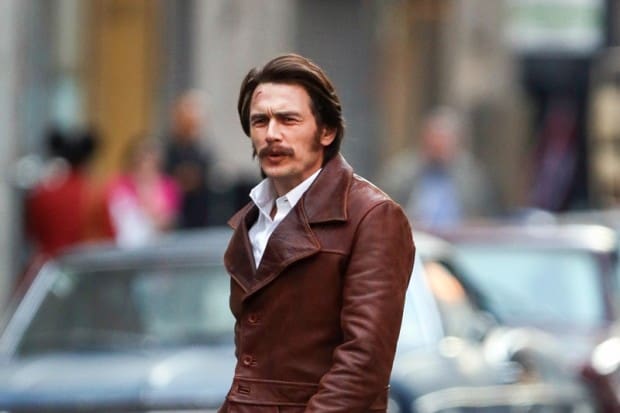 There are a lot of figures in show business that are considered to be controversial and even those that seem to provoke a reaction from people and James Franco has been labeled as one of those but many times has also managed to break out of such labels as he continues to push forward with his career. The slams and slights that he's endured throughout the last couple of years have done some damage to his standing as a star but not enough to really put him out of business or even deter his many fans from wanting to see more of him. Whether he did a few things wrong in his past or not the guy is a great actor and has shown up for a good number of roles that have helped to make him one of the more popular stars in Hollywood. You can like him or not, but James is one of those individuals that seems determined to do what he loves no matter what people think.
Here are a few things that people might not have known about him.
10. He initially auditioned for the role of Peter Parker.
It might have seemed kind of odd to see Tobey Maguire as Harry Osborne and James as Peter Parker since Parker is the nerdier of the two and Osborne was, besides being kind of a weakling, usually the more charismatic. That kind of fits James to a tee.
9. A lot of his characters seem to have troubled lives.
On top of playing the role of real characters that have actually existed a lot of James' characters seem to have major issues that they've had to deal with in their past and are in some ways extremely tortured individuals.
8. In his spare time he likes to paint.
James has actually been painting longer than he's been acting and enjoys it since it's just his effort and his time that he has to concern himself with, rather than collaborating with so many others to get a project done.
7. He smoked a lot for his role in James Dean but hated it the entire time.
It's tough to become a smoker when you really have no affinity for it since the whole idea of pulling smoke into your lungs and acting like it's no big deal is something that's kind of appalling to those that aren't addicted to it and don't want to be.
6. James is still very close friends with Tobey Maguire.
Considering that he spent so much time with him between three films this isn't much of a surprise. James even watched over Tobey's daughter during the shooting of one of the Spider-Man films so it's safe to say that they're pretty close.
5. When he was younger he was arrested for shoplifting.
He was caught after trying to sell a bunch of cologne that he'd shoplifted. This is ironic because he became the face of a cologne company later on when his career was getting going. It's strange how life works out sometimes.
4. He had to obtain a private pilot's license for a movie.
It's kind of wonder if he had to or if he WANTED to but it does seem like it would have been the latter if he and the others in Flyboys really had to go up in the air at all for any of the scenes. It's still something that would be interesting to keep updated if need be as it might be a skill that a person could use somehow later on.
3. For Annapolis he trained for 8 months as a boxer.
If you watched this movie then you saw how ripped he got for it. That was 8 months worth of training as a boxer to get the physique and the stamina to shoot so many of those scenes. In fact a lot of those scenes are probably the most impressive in the film.
2. He was supposed to be in the film Inception.
There was a scheduling conflict that couldn't be worked around and as a result Joseph Gordon-Leavitt got the part. In all honesty it almost seems as though Joseph should have gotten it since he appears much more capable as a supporting character than Franco does since James is the kind of guy that seems to need to stand out on occasion.
1. James worked at McDonald's when he was younger.
It's kind of uplifting to know that even famous celebs had to start somewhere. Of course he was possibly there to check out pretty girls more than anything since he's been heard to say that he knew they were interested when they came around again claiming they'd forgotten something.
Whether you think he's great or not James Franco has been one of those guys with his nose to the grindstone that has been pumping out one film after another for the viewing pleasure of the audience.