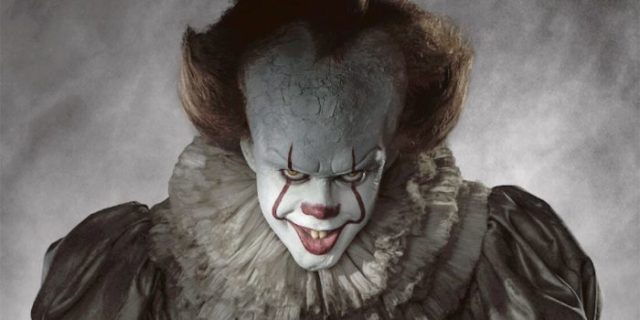 It is one of the most highly anticipated movies of the year. While the story is a horror classic, what truly has fans excited is the terrifying Pennywise featured in the trailers. Special effects and makeup can only go so far, however. For the character to live up to the high hopes of horror fans, a truly special performance is required. Luckily, the titular character will be portrayed by the incredibly talented Bill Skarsgard.
Skarsgard is emerging as a force to be reckoned with. Although his role in It is undoubtedly the most high profile of his career, he has already earned a significant fan base thanks to his work in Allegiant and Hemlock Grove. Given his burgeoning star, many fans are hoping to learn more about this gifted performer. Here are five of the most interesting facts about the talented Bill Skarsgard.
5. Bill Skarsgard Net Worth
Skarsgard may be young, but he has already forged a very respectable career. After appearing in productions like Allegiant, Hemlock Grove, and Atomic Blonde, it's no surprise that he has earned a considerable fortune. In 2017, his net worth is estimated to be around $5 million. Naturally, starring in a massive film like It will be a significant boost to his net worth.
4. He started acting at a young age
2017 may be the biggest year in Skarsgard's career, but it is far from the first. In fact, he first got a taste of professional acting when he was only a child. He appeared in White Water Fury, a film that was released in 2000. Skarsgard was only 10 years old when this film was released. It should come as no surprise that he has honed his craft to such an incredible degree, given his many years of acting experience.
3. He was not the first choice to play Pennywise
Early reviews of Skarsgard's work in It have been overwhelmingly positive, praising his terrifying performance. Interestingly, however, he was not the first choice to play the lead in the film. Instead, another highly talented young actor was cast for the part. Before Skarsgard, Will Poulter was slated to portray Pennywise. Poulter, known for his work in We're the Millers and The Revenant, had to pull out because of scheduling conflicts.
2. He freaked out the child actors on the set of It
The director of the upcoming It made a deliberate choice to keep Skarsgard away from the child actors on set as much as possible. Far from looking out for their interests, the choice was made to instill a true sense of fear when they were first confronted with Skarsgard in character. While the kids were very confident that they wouldn't be frightened, Andy Muschietti (the film's director), has stated that they were terrified.
1. He comes from an acting family
Skarsgard is emerging as a highly popular and sought-after performer. While this is an incredible achievement, it is fairly common in the Skarsgard family. His father is the famed actor Stellan Skarsgard, and three of his siblings are actors as well. Perhaps most notably, his brother is the incredibly popular Alexander Skarsgard. It seems that world-class acting ability is a common trait this remarkable family.
Conclusion
Bill Skarsgard is set to break out in a major way with his leading role in It. While the role is the biggest of his career thus far, he has already appeared in several high profile productions. Some of his most notable work has included Allegiant and Atomic Blonde. Interestingly, he has been acting since he was only 10 years old. Given the early reviews of his work in It, his career shows no signs of slowing down.
Save
Tell us what's wrong with this post? How could we improve it? :)
Let us improve this post!