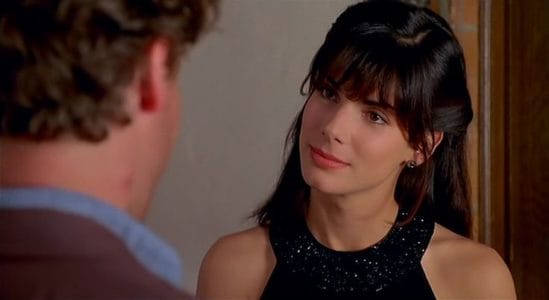 Sandra Bullock needs no introduction. She is one of the most famous and richest Hollywood stars of all time. She is not only an actress but also a successful film producer. She received various accolades, such as one Academy Award, one Golden Globe Award, three Critics' Choice Movie Awards, and two Screen Actors Guild Awards. In 2015, People called her one of the most beautiful women in the world. In addition to having a successful and influential career, Sandra Bullock has lived a great private life. In 2010, she announced that she had plans to adopt a boy born in New Orleans. The second child she adopted was in 2015. In total, she has two adopted kids, and her children are undoubtedly rock stars.
Sandra Bullock's relationship with her kids
The name of her 11 year old boy is Louis and the name of her daughter is Laila. She is only nine years old. 57-year-old Sandra Bullock has raised them very well. The Speed actress loves spending more and more time with them and calls them an asset of her life. She has gushed over the two kids on a large number of occasions. In the beginning, she kept the adoptions secret. However, she then changed her mind and looked happy and excited when she made an official announcement about their adoption. Sandra Bullock has given all the comforts and luxuries to her kids, and according to this single mother, it is impossible for her to spend a single day without them. She is currently dating a Los Angeles-based photographer Bryan Randall. He has always helped Sandra Bullock find the right kinds of things for her kids. In fact, he has been a helping hand since 2015. "My kids consider Bryan their father and he calls them his children. They're a happy little family," someone close to Sandra Bullock once told Closer. "It's very sweet. They make sure the children are well balanced and don't live a 'Hollywood' life."
Why do we think that Sandra Bullock's kids are rock stars?
In January 2010, when Sandra Bullock applied to adopt Louis, she was with her then-husband, Jess James. They got separated one month later, but Sandra Bullock continued raising her son well. According to the actress, Louis is full of energy. He is a rock star because of his friendly and caring nature. He likes sharing sweet moments with his mother, and just like her, he always wants to be there for his mom and younger sister. She further reveals that when she puts the boy on the bed at night, he begins playing with her and makes her laugh. The star says that her son loves her a lot. He once asked her mom why did he have so many wrinkles, and she replied that it is because of his smiling face. He loves touching the face of his mother and considers her skin too soft.
As far as Laila Bullock is concerned, Sandra Bullock adopted her from Louisiana. She became a part of the family in December 2015. When she appeared on the cover of People, she was only three years old. Now Laila is nine years old. Like her brother, she is a rock star in a way that she likes fighting and playing some sweet games. Whenever she wants to get something, Laila doesn't bother her mother and elder brother too much. Instead, she tries to approach the thing herself. The actress calls Laila a physically strong and mentally sharp girl. She thinks that the little girl is a real fighter because she is hardly afraid of something.
The doting mom says that Laila is good at accomplishing her tasks on time. She will probably bring a lot of positive changes to her life and the lives of her mother and brother once she grows up and becomes a mature girl. Sandra Bullock constantly calls her daughter a superhero. She thinks that Laila is the one who will save the world in their family. She has a great spirit and is a beautiful and humble soul. Sandra Bullock thinks that the two kids have come to her life at the right time. She has made the best decision of her life after adopting them. Laila Bullock and Louis Bullock will surely make their mom feel proud. They are exactly the kids she had always wanted to have if she had given birth to her own babies.adopted