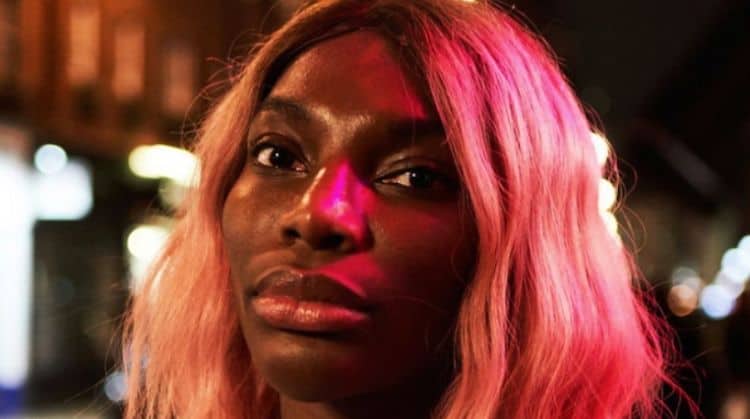 After more than a decade in the acting world, Michaela Coel is finally getting the level of international recognition she deserves. Over the last few years, she has landed quite a few impressive roles. She has continually proven that she is incredibly talented. With each role, she brings a unique presence to the screen that is practically impossible to forget. Most notably, she has also created and directed TV shows. Most recently, she created, co-directed, produced, and starred in a comedy drama titled I May Destroy You. In the United States, the show airs on HBO. Currently in it's first season, lots of fans are already hoping for a season two. Keep reading for 10 things you didn't know about Michaela Coel.
1. She's Also A Musician
Michaela is definitely a woman of many talents. In addition to the work she's done in the acting world, she is also a musician. Between 2007 and 2011, she released three projects. Her debut EP, 22 May, was released in 2007. At the moment, however, she seems more focused on her acting work.
2. She Is Aromantic
Lots of people can't imagine a dating relationship without romance. However, Michaela is the complete opposite. She actually considers herself to be aromantic. In an interview, she said "I googled aromanticism and I very much felt like, 'Oh, that's me.' Which means if you tell me to dress up nicely because we're going to go to a dinner with candles, it's not going to mean a lot to me. It's a waste of money and I have ingredients at home. Things like weddings and the expense of these things – I would rather settle for the rest of my life with a person."
3. She's A Poet
Self expression is one of the most important things to a creative person. Michaela has found several ways to express herself including through poetry. In fact, she initially started to gain attention around 2006 due to her poetry performances at venues in London.
4. She Used To Be Very Religious
Michaela has a very complicated relationship with her faith. When she was a teenager, she joined a dance team that she later found out was connected to the Pentecostal Church. She eventually converted, but ultimately discovered that some of the church's beliefs conflicted with her inner thoughts and feelings.
5. Her Mom Designed One Of Her Red Carpet Outfits
Getting the chance to walk down the red carpet at a major award show is a dream come for anyone in the entertainment business. As a result, it's important to find the perfect outfit to wear for this occasion. For most celebrities, this means wearing a custom made piece by a high end designer. However, Michaela took a different approach when she appeared at the 2017 BAFTA Awards. Instead of wearing something made by a famous designer, she chose to wear a beautiful dress made by her mother.
6. She Values Her Privacy
Celebrities are often expected to share their personal lives with the public. Since being in the spotlight, Michaela has learned that oversharing simply isn't something she has interest in. Although she once felt obligated to share things about her life, she has since realized that she is much happier when she keeps her personal life out of the spotlight.
7. The Show Chewing Gum Is Based On Her Life
Many American viewers were introduced to Michaela when she starred in the Netflix series, Chewing Gum, in 2015. The show aired for two seasons before being canceled in 2017. What many people may not have realized is that the show was created and written by Michaela and is based on the story of her life.
8. She's A Sexual Assault Survivor
In 2016, Michaela was sexually assaulted after a stranger slipped something in her drink while she was out meeting a friend. The assault occurred the night before an important deadline. Over the years, Michaela has been very open about sharing her sharing what happened to her. Michaela's character on I May Destroy You also survived a similar experience.
9. She Encourages People To Take Breaks From Social Media
Usually, when celebrities are asked to give advice to up and comers, they focus on tips that are specifically related to work. But Michaela has another piece of advice she'd like to share. She told GQ, "I can definitely say that it will only do good to take regular breaks from social media and maybe not being on social media. I can say that it will do you good, because it will give you time to have introspection…"
10. She Dropped Out Of University
Life has a funny way completely derailing all of the things you had planned for yourself. When Michaela first began her college studies, she was majoring in English and theology. However, she decided to drop out of university after receiving a scholarship to the Guildhall School of Music and Drama in London.