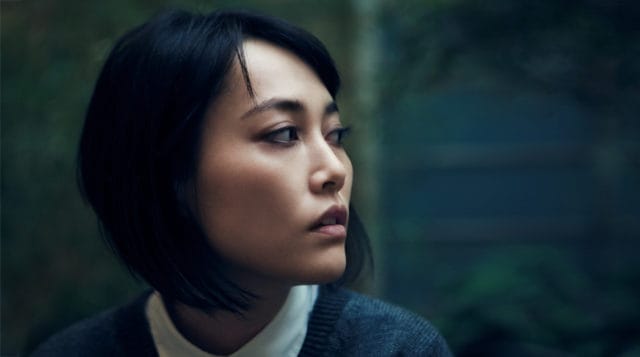 If she looks familiar to you then it's likely that you might have seen her in 2006's Babel, or perhaps even in Pacific Rim with Charlie Hunnam. Rinko Kikuchi has been a star on the rise for some time now and has actually been in the industry in one way or another for many years. One reason why she might not be as recognized as of yet is that she hasn't played in a lot of blockbuster films. She was heavily nominated for her work in Babel however, and is expected to return as Mako Mori in the upcoming film Pacific Rim: Uprising. Whether you know of her or not her star is on the rise.
Here are a few more things you might not have known.
5. Her given name is Yuriko Kikuchi.
It's not much of a secret that stars change their names any longer. Some do it just because their given name doesn't sound right to them, others do it out of personal preference. The act of changing their names isn't really done for any other reason than to make a reputation based off of that name. There are a few that might even do it just for a little bit of privacy once they step off screen.
4. She is also a director.
Thus far her directorial duties haven't really developed all that much yet, but it is the desire of many actors to take over the role behind the camera in favor of standing in front. The desire to take on a larger role in film is one that a lot of actors have admitted to but as of yet Rinko is still a novice to this art.
3. She is a skilled sword-fighter.
This is a definite bonus for her considering that in Pacific Rim this skill was used at least once. She and Charlie Hunnam went head to head for a training session in the movie, and it's easy to assume that she was giving a few pointers here and there to make the match believable. An actor being this skilled at something that could benefit them in many different films is still somewhat unique.
2. She enjoys motorcycles and horseback riding.
Rinko definitely likes to get out and have fun. She is an experienced motorcycle and horse enthusiast and is very accomplished at both. This might give her the image of a woman that knows how to handle herself and it's very easy to see that this might be just what she's going for. She's got skills in many different venues it would seem and knows how to show them off when she needs to.
1. She was discovered by a talent agent at age 15.
Like I said before, Rinko has been in the game for a while but hasn't really gotten a lot of recognition until Babel and Pacific Rim. She did manage to star in 47 Ronin as the dreaded witch but still didn't gain much notoriety. She is a wonderful actress and was recognized for her talents early on.
Wherever she goes from here on Rinko is bound to make something happen.
Save