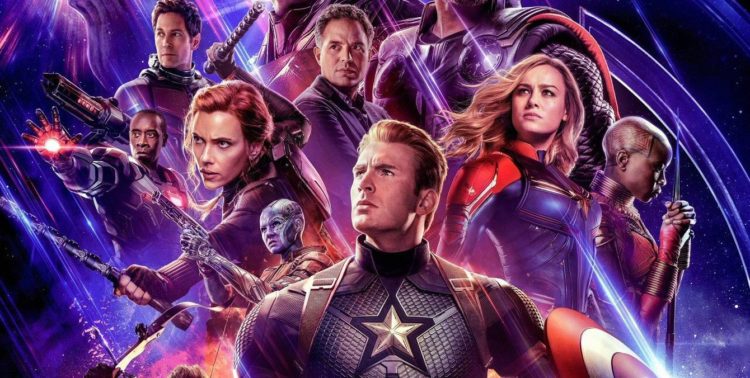 Ale Russian of People.com makes a great point upon quoting Winston Duke from Black Panther and Us that Avengers: Endgame is going to be bigger than Infinity War. It's easy to see how people can't really push past this movie as of yet and determine if anything is even going to come close to topping it as some, including Mae Abdulbaki from Inverse has indicated that this will be in great part to the inclusion of Captain Marvel and Ant Man. One thing that's obvious however is the fact that this movie is banking on having even more to it than Infinity War since the cast is that much bigger and the running time is about 3 hours if not longer. With tickets already on sale as of April 2nd and people likely rushing to be the first in line it does seem hard to imagine that there will be any movies that come out this year that would be able to easily top this one. But it's still early yet, so there's a lot to be seen in terms of movies.
Here are a few that might be able to top the box office numbers since Endgame seems poised to set another record.
5. Star Wars Episode IX
Jonathan Olley from Wired tries to at least give us a look inside at what might be happening in Star Wars Episode IX, but even he can't seem to give us much since despite any leaks that might have happened it's still a pretty tight secret. You know it's going to be something intense when they haven't even released the name of the episode yet. But as bad as the last one was received by so many people, the third and final installment of the Skywalker legacy is going to be an epic that a lot of Star Wars fans are still looking forward to, hopefully without as much of a political agenda attached to it this time.
4. Shazam!
It's kind of hard to say at this point whether Shazam will really put up the same numbers as Endgame largely because it's a singular hero-movie and is something that's not entirely tested when it comes to the fans. But the idea of a hero that's secretly a young boy is bound to resonate with a lot of fans and give them something to relate to since Billy does become a pretty powerful hero. But the other reason why this movie will likely be a lot of fun is that it's bound up by the logic that the hero is still a 15-year old that's been given the form of a musclebound hero and has yet to really understand what he can do, or when he should do it.
3. John Wick: Chapter 3
This seems like one of the movies that might come close to Endgame if it doesn't top it since John Wick has been one of Keanu Reeves' best films in a long while, and that's saying something considering that he lit the screen up as Neo in The Matrix. But pitting Wick against an entire city filled with assassins just waiting to take him down is going to make for an epic movie that many people are going to be rushing to see. The fact that it even has an Easter egg in it as according to Chris Agar of Screenrant is one more reason why people are going to be excited to see this movie. One can only imagine the body count at this point.
2. Godzilla: King of the Monsters
There's a lot of nostalgia coming back to the fore with this one since Godzilla, Rodan, King Ghidorah, Mothra, and at least a few others are coming back to the world to play as they get set for a clash of titans that could easily outstrip the movie of the same name without breaking a sweat. Seriously, imagine the gods and their many servants taking on these creatures and then think of how easily some of them would smash even the most powerful of immortals. The obvious matchup between Godzilla and King Ghidorah is going to be absolutely massive, and to think that it will be anything but a success is hard to think about right now.
1. Frozen 2
If you feel the need to be doubtful about this one, don't. We all saw the kind of fervor that Frozen brought to young girls and boys all over the world, and there's no reason to think that the sequel is going to do anything different. It might not have the same anticipation as the first movie, but think about it this way. A lot of people had no idea what to expect upon seeing the first movie, and were pleasantly surprised. Even now, when people know who and at least a little of what to expect, there's no telling just what the core group is going to get up to during the movie. Again though, it'd be great if any rumors alluding to political views could be kept out of it.
These movies are about to be off the hook though, count on it. And please don't forget about the next round of Avatar films. Those are going to gross more than the GNP of most countries.