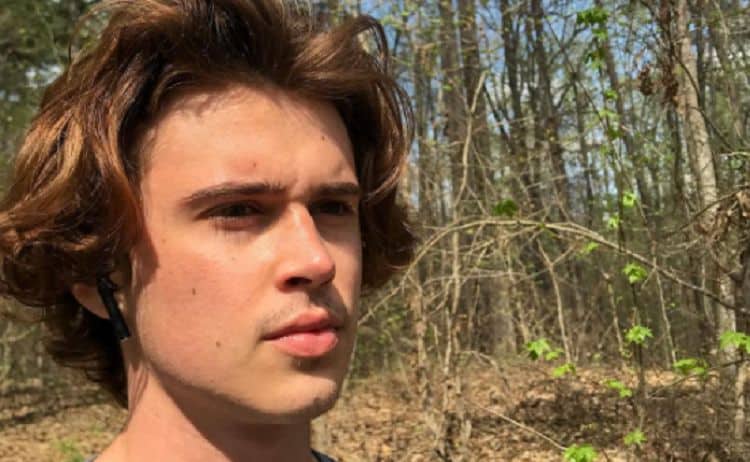 Logan Allen is only a teenager, but he's already been in the industry for nearly a decade and he plans to be around for much longer. In 2020, he got a big break when he was cast in the Netflix series Sweet Magnolias. His character, Kyle, was struggling to navigate his parents' recent breakup and other things that were going on in his life. Logan brought the character to life in an authentic and entertaining way that quickly let the world know that he is a star. As the show gets ready to go into its second season, viewers are excited to see what the series has in store for Logan and the rest of the cast. Continue reading to learn 10 things you didn't know about Logan Allen.
1. He Grew Up On A Farm
Logan was born and raised in Florida, but his life hasn't just been beaches and palm trees. His family lives on a small farm in the central part of the state. During an interview with Pure Wow, Logan said, "I actually have a bunch of animals. I live on quite a bit of land. I have cows, I have horses. We have some chickens." Sounds like a quarantine dream."
2. He Has An Account On Cameo
Logan's fanbase has grown tremendously over the last year or so and he loves getting the chance to connect with the people who support him. He created a Cameo account where he records and sells personalized video shoutouts. At the moment, he is charging $20 per video.
3. His Mom Got Him Into Acting
Many parents feel that academics should be their children's main focus, and they typically try to move them away from pursuing more creative outlets. That wasn't the case in Logan's family, though. His mother was actually the person who got him started with acting and encouraged him to keep going.
4. He's Family Oriented
There are some people who forget where they came from as soon as they taste a little bit of success, but Logan isn't that kind of person at all. Logan comes from a very close-knit family and his loved ones are one of his top priorities. He loves spending time with his parents and siblings whenever he gets the chance.
5. He Is Very Active On Social Media
As a young person in the entertainment industry, Logan knows how important it is to have a strong online presence. Logan's fans will be happy to know that he is active on Instagram, Twitter, and TikTok. He loves being able to use these platforms to directly interact with his fans.
6. He Is A Fan Of Zoey 101
Even though Logan Allen is a little too young to have watched Zoey 101 when it was on the air between 2005 and 2008, he is still a huge fan of the show. As a result, he initially felt some nerves while working with Jamie Lynn Spears n the set of Sweet Magnolias.
7. It's Unclear If He's Had Formal Acting Training
We know that Logan started acting at a very early age, but what we don't know is whether or not he's undergone any professional acting training. Since he's still in high school, there is a chance that he may decide to study acting in college. With the way his career is going, however, he will likely choose to forego the traditional college experience.
8. He Loves Spicy Food
Are you the type of person who loves to feel an intense burn in the back of your throat when you're eating? If so, you and Logan have something in common. He really enjoys eating spicy food. At the same time, however, he definitely has his limits in terms of how much heat he can handle.
9. He Loves Sports
We weren't able to find any information to indicate that Logan has ever been an athlete, but we do know that he really loves sports – both college and professional. Since he is a Florida native it goes without saying that he is a fan of the state's teams. His favorite professional football team is the Tampa Bay Bucs and his favorite collegiate team is the University of Florida Gators.
10. His Faith Is Important To Him
Logan hasn't shared any specific information about his religious beliefs, but it's clear that he is a Christian. His social media activity makes it very clear that his faith plays a big role in his life. his bio on Twitter even contains the Bible verse Psalm 73:26 which reads: "My flesh and my heart may fail, but God is the strength of my heart and my portion forever."