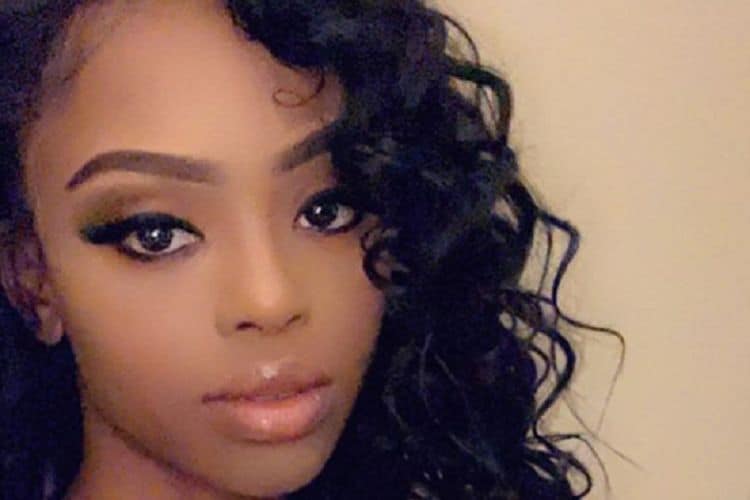 With the success of Love is Blind, it's only right that Netflix release another dating show. This time, though, the show will combine the best of Love is Blind with the best of CBS' Love Island in hopes of giving contestants like Rhonda Paul a shot at finding a real connection. The new show, Too Hot to Handle, will feature a cast of 10 singles who are sent to a beautiful island to find romance. However, contestants cannot hook up. If the rule is broken, contestants will lost their prize money. Georgia resident, Rhonda Paul, has the looks, the personality, and the competitive spirit to be a top contender, but that's only if she's able to follow the roles.Here are 10 things you didn't know about Rhonda Paul.
1. She's Really Into Fitness
Rhonda Paul is all about exercising and staying physically fit. It's unclear what her workout routine consists of, but it's clear that she's definitely been working out. After all, being on a reality TV show that requires you to be in a bathing suit most of the time is a really good incentive to keep your beach body in check.
2. She Works In The Restaurant Industry
Although some of the other contestants on the show are currently working in the entertainment industry, that isn't the case for Rhonda – at least not yet. Rhonda is currently a manager at a Pappadeux restaurant in Georgia. She been working with the company for almost five and a half years. Rhonda has prove to be a hard worker who puts a lot of pride in everything she does. She is
3. She Has A Son
Rhona Paul is the proud mother to an adorable little boy. Rhonda will likely be the only person on the show who is a parent, which will add a new layer to her exploring relationship options. Being a mom also gives her an extra reason to want to take home the $100,000 prize the show is offering.
4. She Was A Ring Girl
Even though Rhonda doesn't officially work in the entertainment industry, it looks like she may be hoping to get there one day. She has some work as a ring girl with a company called C&K Promotions. Ring girls typically work at boxing matches. They enter the ring after each round and hold up a sign for the number of the following round.
5. She Used To Work For Nascar
Rhonda Paul's experience in the restaurant industry is certainly impressive. Before working with Pappadeux, Rhonda was a restaurant manager at Nascar for almost five years. During her time there, she managed a staff of more than 40 people and helped improve restaurant reviews, employee training, and customer dining experience.
6. She Studied Sociology
Despite working in the restaurant industry, Rhonda Paul went to school to study something entirely different. Rhonda attended Old Dominion University in Virginia where she studied sociology from 2009 to 2014. She was very involved during her time on campus and participated in clubs such as the Future Business Leaders of America.
7. She Likes To Volunteer
Rhonda enjoys giving back to the community and completed over 100 hours of community service while in college. In addition to volunteering at a local bingo hall, she also volunteered as an administrative assistant for the American Red Cross.
8. She's Competed For Ms. Hooters
Competing for the number one spot isn't new to Rhonda Paul. In 2012, she competed in the Ms. Hooters Hampton Roads pageant where she earned first runner up. During the pageant, Rhonda was asked what she wanted to do in the future and she answered that she wanted to be a counselor for children and an officer in the air force. However, she ultimately decided to go down another path.
9. She's A CEO
According to her Instagram bio, Rhonda Paul is the CEO of a company called PureluXX. She doesn't provide any information as to what the company is or what it does, but she'll likely talk more about this on the show.
10. She Played Soccer In High School
When Rhonda was in high school, she was captain of the soccer team for three years. Hopefully she can tape into some of that competitive spirit on Too Hot to Handle. Although the goal is to find love, contestants will also have to use a little bit of strategy if they want to go home with $100,000.
Tell us what's wrong with this post? How could we improve it? :)
Let us improve this post!