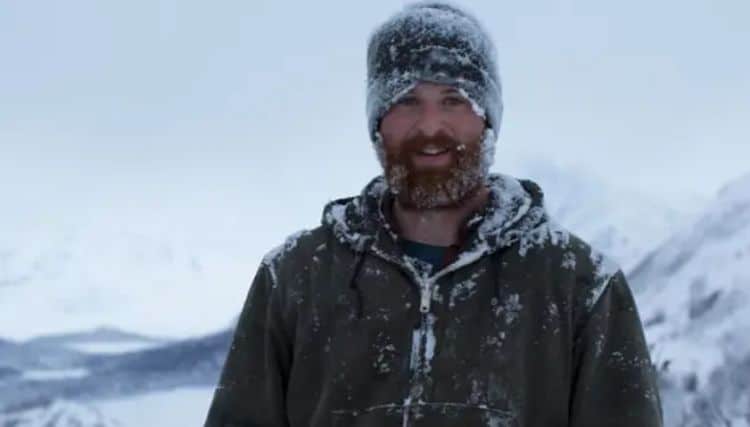 As someone who currently lives in a remote area, Kaleb Rowland probably never thought that he would end up on a reality TV show. But if there's one thing we've all learned in 2021, it's that life is full of surprises. As a cast member on Life Below Zero: Next Generation, Kaleb is getting the chance to share his story with the world. Not only will viewers be entertained by Kaleb and the rest of the class, but they will also get the chance to learn lots of cool things about what it's like to live in middle of nowhere Alaska. Even if the outdoors aren't really your thing, Kaleb's story might still be intriguing to you. Keep reading for 10 things you didn't know about Kaleb Rowland.
1. He's An Alaska Native
Some people may think that Kaleb has always lived a remote lifestyle, but that isn't the case. He appears to have had a fairly traditional upbringing. Kaleb was born and raised in McCarthy, Alaska. When he was a teenager he moved to the Fairbanks area to find work. Eventually, he decided that life in a bigger city simply wasn't for him.
2. He's A Husband And Father
Family is one of the most important things to Kaleb and he takes great pride in being a husband and father. He and his wife, Brittany, have been married since 2011 and they have two children together. Everything Kaleb does is to make sure that his children grow up to be self sufficient.
3. He's Worked As A Commercial Fisherman
When Kaleb moved to Fairbanks, he began working as a commercial fisherman. Anyone who has seen Deadliest Catch knows just how difficult (and dangerous) that job can be. With that being said, it's not too surprising that he ultimately chose to leave the opportunity behind.
4. He Owns A Company
Just because Kaleb prefers to live away from all of the hustle and bustle of the city doesn't mean that he doesn't like the business world. Kaleb owns a company called Rowcon Builders, LLC which was founded in Alaska in 2015. Unfortunately, we weren't able to find any additional information on the company or what it does.
5. He's A Private Person
Even though Kaleb is now the star of a reality show, that doesn't necessarily mean that he likes to share all of the business with the world. Life Below Zero: Next Generation focuses on a very specific aspect of Kaleb's life and outside of that he doesn't seem to like to share much. Additionally, he doesn't appear to have any social media accounts.
6. He Loves Teaching Others
Kaleb is passionate about the life he's chosen to live and it's something he's excited to share with others. Through the series, he hopes to educate people on what life in remote Alaska is really like. Most importantly though, he hopes to be a strong example to his children.
7. He's A Jack-Of-All Trades
Kaleb is the kind of person who likes to try his hand at lots of different things, and being multi-talented has given him multiple ways to take care of himself and his family. According to Distractify, Kaleb has been working as a builder and a pilot. He also has his commercial fishing experience to fall back on.
8. He Still Spends Some Occasional Time In The City
Sure, Kaleb may technically live in the middle of nowhere, but that doesn't mean he's completely cut off from the rest of the world. Although he doesn't like living in the city, he and his wife sometimes 'venture into town' to celebrate special occasions such as their anniversary.
9. Fans Can Keep Up With Caleb Through His Wife's Social Media
As mentioned earlier, Kaleb doesn't have any personal social media profiles at the moment. The good news, however, is that people can still see what he's up to through his wife's Instagram profile. Brittany is a pretty active social media user and she often shares photos of her husband and the different projects he's working on.
10. He has No Previous Experience In The Entertainment Industry
These days, there are countless people who are looking to make a name for themselves through reality TV. Many of these people use one show to get their foot in the door and start bouncing around between different shows and networks. Kaleb certainly isn't that kind of person. Life Below Zero: Next Generation is his first time doing any kind of TV show and he hasn't expressed any interest into wanting to expand to other opportunities in the entertainment industry.