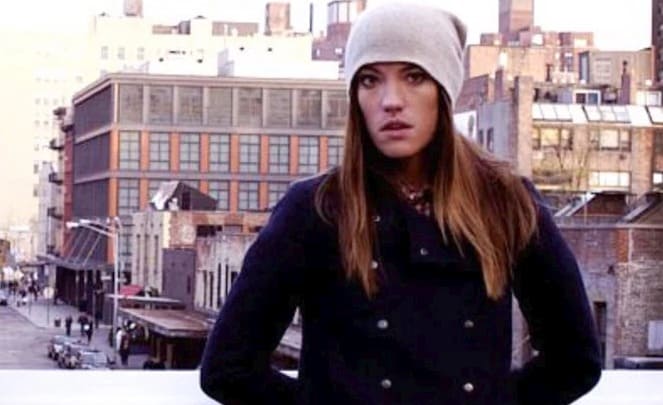 You've probably seen Jennifer Carpenter quite often if you've been watching movies and of course, Dexter. Throughout her career so far she's been one of the most well-known faces around and yet one of those that has likely been thought to be more prevalent in TV than anywhere else. She's done a lot in the last couple of decades to push her career as far as it can go and has managed to act alongside some of the greatest talents in the business. But in truth it does seem at times as though she's hit a wall time and again and has had to go back to what's really helped her out. At this point in her career though she's been having a lot of fun just exploring what she can do and how far she can push her talents, and that doesn't seem bound to change since she does like to see just what can come of doing something different.
Here are a few things about Jennifer you might not have known.
10. Jennifer ran the New York City Marathon in 2010.
If you've ran a marathon then you know just how hard they are to train for since quite honestly it's sustained running that lasts for hours and requires a pace that's something the runner can settle into and stay with for a prolonged period of time. In many ways marathon runners are extraordinarily tough.
9. She used to love to go shooting with her father when she was younger.
It would seem that she's been kind of a tomboy in her life, which is kind of nice to think about since a lot of women these days seem willing to admit that they like to go out with the guys and just act like equals when it comes to their interests. Whether she still goes out shooting is another matter.
8. Jennifer likes to keep her personal life and her work separate.
This is something that's becoming a trend with actors as it does tend to keep the peace within their own household and doesn't allow for any unwanted drama to creep in. Of course the most zealous paparazzi are still going to get the dirt they want but it's rarely volunteered from some folks.
7. Like a lot of actors she wants to avoid being typecast.
Jennifer likes to switch it up now and again to make sure that her style isn't getting stale or stagnant in any way. The one thing about being typecast is that it can kind of kill a career in some ways since if a person does the same exact thing all the time it becomes kind of dull.
6. She's interesting in doing either comedy or drama.
In fact she's been heard to say that she wanted to do a Woody Allen comedy at some point. She doesn't mind doing horror but she also wanted to mix it up from time to time and do a wide variety of projects.
5. Jennifer has been very independent since she was younger.
She's been one of those individuals that did her best to make sure that she was able to take care of herself and handle her own affairs throughout her life, something that a lot of people don't ever seem to manage until they're much older.
4. She knew she wanted to be an actor at age 8.
There was nothing else she wanted to be, she knew what she wanted and she was bound to go and get it. That could be a part of her independence to be honest, since even with support she realized eventually that it wasn't going to be an easy goal to reach.
3. Jennifer attended and graduated from Juilliard.
She's described this as 13 hours a day studying and applying what she learned to the goal she wanted, and she's actually very glad for the opportunity that was given to her to attend one of the most prestigious educational institutions in the country. After all, even if a person doesn't apply it, which would be foolish, the education gained from this place would be enough to impress just about anyone.
2. She had to stretch her money a lot when she first came to LA.
Jennifer worked as a waitress for a while when she first came to town, though she didn't really mind the experience as it taught her a great number of things, like how to be humble for one. But can anyone imagine what it might be like to see her waiting tables and then remember her once she made it big? That'd be a kick.
1. Her take on anything outside of Dexter is that it's like a vacation.
It's not that she didn't like the show, far from it, but there was a lot to do on the set and it did take a very heavy toll on a lot of the cast.
She's definitely grateful for every chance she's earned.
Tell us what's wrong with this post? How could we improve it? :)
Let us improve this post!