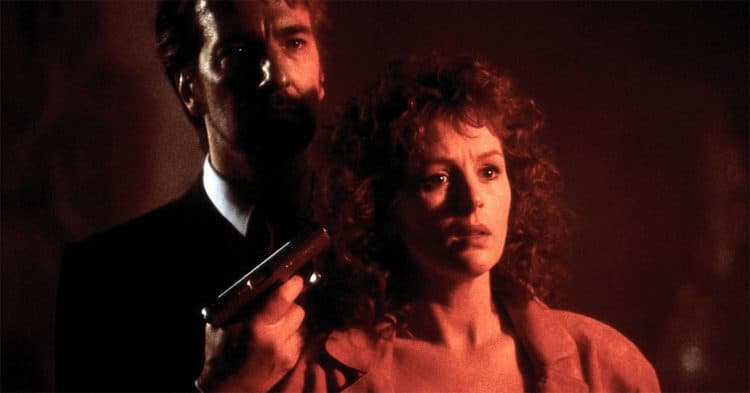 Bonnie Bedelia is mostly famous for her role in "Die Hard" where she acts alongside Bruce Willis, as his wife, Holly. While her career spans over seven decades, she is now mainly in the shadows, yet other actors who have been in the industry for around the same time or longer than Bonnie remain very active. However, people have different lucks, and hers as an actress has run out faster than she thought it would. So here is how she got into acting and what she is up to today.
How she became an actress
Unlike other celebrities who were fortunate enough to be born into wealthy families, Bonnie was not that lucky. She grew up in the slums with parents who had learned from an early age to do whatever it takes to survive. Her father was 16 when his father died, and being the firstborn son, he had to quit school to take care of the family. He married her mother at 50 years old, and they had four children within six years. Things were not easy; Bonnie's father worked in a firm that had gone bankrupt, and since he could be held accountable, the situation went from bad to worse. According to Chicago Tribune, the family lived on welfare and in a cold-water tenement flat.
Bonnie had found an escape to all the problems at home by dancing and acting in plays. When she performed in "Tom Sawyer" as Becky Thatcher, a talent scout spotted the young girl's talents and wanted her to join the industry. Bonnie's parents were, however, conflicted; while her mother was against the idea, her father had already noticed Bonnie's gift and knew she was destined for greater things. Eventually, they agreed to let her try her luck in the industry, and as a result, the actress spent her teenage years as an understudy in plays in New York. The situation at home had become grave because, at the age of 14, Bonnie's mother died, causing her father's ulcers to become much worse. He had to be hospitalized for a year, leaving Bonnie and her three siblings alone without a guardian.
Venturing in the industry
Most actors find their footing in film before television, but Bonnie made her debut in television before film through one episode of "Playhouse 90" in 1958. She later became a series regular in "Love of Life" from 1961 to 1967. Her debut in the film industry came in 1969 when she was cast as Annie Burke in "The Gypsy Moths." From then on, she got many roles in both television and film, including playing Regina Twigg in "Switched at Birth," which was based on a true story. By then, Bonnie had become such a renowned actress that NBC, which bought rights to the story, made her a lucrative offer that could not turn down.
However, Bonnie has never liked television that much because she reasons that an actor does not get a lot of alone time to do their own work. That lack of personal time made her remark that an actor who is exceptional in his performance is extraordinary. Still, Bonnie chose to be in the series because she thought it was a story worth telling. The producer saw it as a fight, and once they were one with filming, he gave Bonnie a boxing glove.
She felt underappreciated as an actress.
When she talked to Dispatch, Bonnie said that even before she got married and had children, she had a career. She was doing plays and movies and felt established as an actress, only taking some time off to take care of her children but then going back to doing what she loved. Still, despite all that dedication to the industry, she has very little to show for it. On her Wikipedia page, Bonnie Bedelia is cited as being active from 1957 to the present, but looking at her awards, she has only three to her name, which is nothing compared to Meryl Streep's 149 wins yet Meryl has been active since 1969. You are therefore left to wonder what happened to Bonnie Bedelia, and she might know why she is yet to even have her own star in Hollywood's Walk of Fame.
She explained that whenever there is heavy-duty emotional acting, producers will always go for her, yet they never think of her as one who can play a beautiful and sexy woman. She has been pigeon-holed into a motherly-figure because she came in the industry playing such roles; thus, Bonnie reasons that had she burst into the industry as a Madonna, the case would be different. She added that it is not because she never had a 23-inch waist and big bust; she did, but no one ever thought of giving her roles of a femme fatale.
However, the fact that she needed the money made her not become one of the choosy actresses. She was even confident that she would be cast in "Die Hard 4" when she talked to Movie Web explaining that she had been written out of "Die Hard 3." That was in 2004, and we did not see her, and it must have stung because, in 2018, she said that Holly had probably moved out of New York because while her daughter and ex-husband are featured in the movie, she is not.
So, what is she doing now?
Bonnie believes that Hollywood producers have a little list of actors that they go to, which has led to others like her not landing any meaningful parts. She said that directors do not have a problem casting male leads alongside much younger females, but when it comes to older females like her, she cannot be cast with actors in their 50s and 60s.
While she has still managed to get a few acting roles even in her 60s and 70s, Bonnie feels like the acting industry does not want her around anymore, so she has decided to pursue another artistic passion, painting. She studied art in her teenage years, and enjoys painting portraits mostly. She is not planning on opening an exhibition and only paints for herself. She is also writing a memoir for her children.