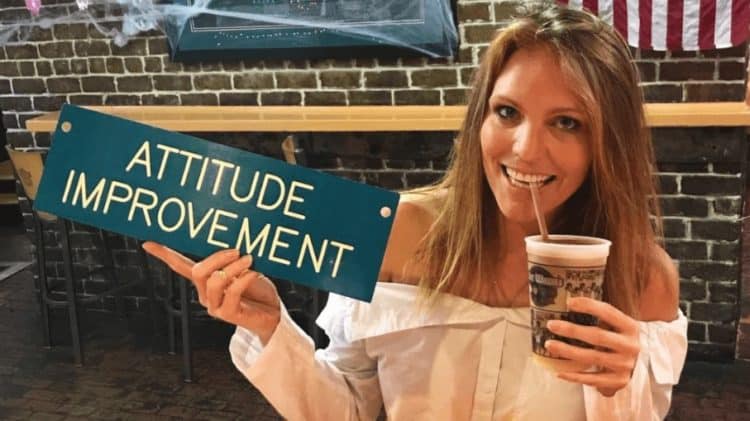 Rhylee Gerber is a unique individual, there is no doubt about that. You may know her best from shows like Below Deck and even the Last Frontier. That being said, she is not someone who is interested in the things many people would consider "average." In fact, she is an adventurer to her very core and she loves to try new things and explore new places. If you want to know more about her, read through the list below. It contains ten things that you might find interesting about her. Chances are, after you are finished reading through the list you just might feel a renewed sense of adventure yourself.
1. She likes to fish- a lot
When you find yourself on a show like Below Deck, you know that you have truly "arrived" in the fishing world. After all, that show doesn't really pay much attention to the ones who aren't capable of getting much done when it comes to hauling in catch after catch. She has been fishing professionally and competitively for years. Not only does she have the experience to get the job done, but she thrives on doing well to boot.
2. She isn't afraid to mix it up with the boys
Most people consider fishing a job that is better left to the boys. It isn't that women are incapable of doing it, but it does require a great deal of grit and determination, not to mention a lot of long, dirty and strenuous hours on the boat. Most women would just prefer to be somewhere else. In addition, there are plenty of women who don't have the physical strength required to pull a job like this off. Clearly, none of these issues are a problem for her.
3. She understands the business side of things, too
She doesn't just spend her time fishing. She also handles the business end of everything. She owns her own boat and she does everything from figuring out the amount of fuel and groceries that will be needed for a trip to hiring and firing people who work with her. She has learned everything the hard way and she isn't afraid to let her toughness show when she needs to.
4. She loves to explore the world
One of the reasons she decided on a career in the fishing industry was so she could travel to different places and experience whatever the world had to offer on a first hand basis. She admits that she is an explorer by nature and her job gives her the perfect chance to do exactly what she has a passion for doing.
5. You might say she's fearless
The majority of individuals would never even dream of working on a commercial fishing boat, much less owning one. She doesn't have a habit of letting things get in her way when she wants to achieve something. She just goes for it and makes it happen.
6. If something scares her, she rushes toward it instead of running away
Like everyone, she does admit that she has things that scare her. However, she typically responds to that fear differently than most. When she comes up against something that scares the living daylights out of her, she just dives in head first and sorts the rest out later. That's because she decided a long time ago that she would never allow herself to be a slave to fear or self-doubt.
7. She's had a run in with the law
Sometimes people who have bold personalities get themselves into trouble and that is what happened to her when she got arrested in Harris County, Texas. According to reports, she was allegedly on someone else's property and refused to leave. Whatever the reason for her actions, she ended up exploring the inside of a jail cell because of them.
8. She is a caregiver
She has reportedly cared for her mother for quite some time now. Although she doesn't really provide a lot of details, she has mentioned this several times, saying that whenever she is not working, she can be found caring for her almost around the clock.
9. She doesn't have any romantic interests right now
She has also made the comment that because of both her work schedule and the fact that she cares for her mother, she doesn't really have time to pursue any type of romance.
10. She spends almost all of her time working
As you might have guesses, she works a lot. Therefore, she doesn't have a large network of friends because she is always on the boat.