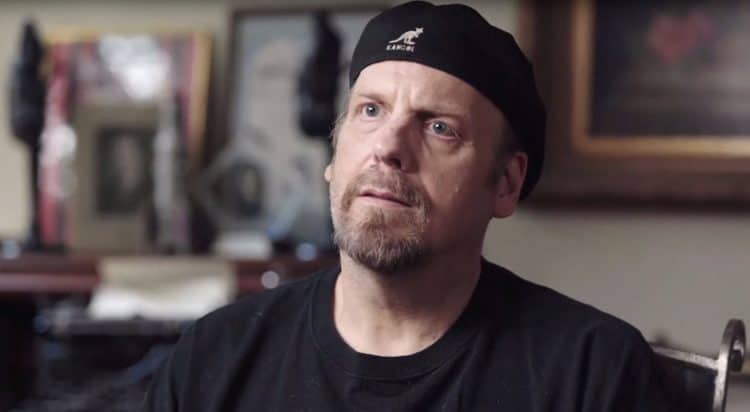 When The Amazing Johnathan was born, he had no idea what his life would turn into. He didn't know at that point that a simple card trick shown to him by his uncle would lead to an amazing career, a documentary about his life, or a 13-year job performing in Las Vegas. He also didn't know that he'd be given a year to live because of his bad heart when he was only in his mid-50s, nor did he know then that he'd manage to survive approximately eight years afterward. He is a man who loved hard, who did good things with his life, and who has made history. He married his first wife in 1995, and he divorced her only five years later. His second wife didn't become his wife until 2014, the year he was told he had less than a year to live. She is still his wife now that the famed magician is gone. He died peacefully in his sleep at his own home following a long battle with cardiomyopathy, and his fans, his friends, and his family mourn the loss of such an influential human. While we cannot say that his heart is what ultimately took his life, we do assume that given he lived almost eight years longer than his doctors told him he would, it is probably relatively safe to assume that his own health is what failed. Here's everything you should know about the late comedian and magician.
His Early Life
He was born John Edward Szeles, and it's easy to see where he derived his own stage name, though we do find it interesting he calls himself Johnathan when his birth name is only John. He was born on September 9, 1958, and he has made such an impact in the world of magic since he began his long and storied career. Born in Detroit, he was a child who did not grow up long in his native city. By the time the 70s rolled around, he and his family were done with the cold and headed for much warmer climates in California. His job began there in San Francisco. Knowing that he had some talent and the desire to be a magician, he took to the streets – quite literally. He spent his time in the streets of San Fran doing his thing, working his magic, and hoping that he'd find a way to make it big. He did just that in 1983 by appearing on a show called "The 8th Annual Young Comedians Show," where he made a name for himself. He later became a game show host. He then made it around the talk show circuit, he did a lot of late night appearances, and he made some fans. He even wrote a book about his work, and he published it. the book is titled "Every Trick in the Book," and what title is more clever for a comedian and magician who learned his entire life career thanks to a card trick his own uncle showed him when he was a child?
His Later Life
His career was always important to him, but this magician also had a few other loves in his life. For one, he really did love his classic car collection. He also loves movies, but he prefers them in a drive-in theater – perhaps to spend more time in one of his classic cars? He spent many years performing regularly in Las Vegas, but he did take some time off between 2014 and 2017 to do his own thing. His retirement came as a shock to his fans based on the fact that he'd been doing so much better health-wise after being diagnosed with cardiomyopathy in 2007. He began working out, eating well, losing weight, and taking medication that seemed to help improve his health. Sadly, his health worsened, and he decided to retire from his 13 years in Vegas.
Terminal Prognosis
The world was shocked when this man stood in front of a crowd in November of 2014 and announced that his health was doing poorly and his doctors gave him approximately one year to live. He somehow found the will and the determination to overcome those odds, and he lived much longer. By 2017, he figured he'd defied the odds well enough to continue to work, so he came out of retirement. Sadly, he passed away on February 22, 2022, in his own home in Las Vegas. It's been reported that the magician died in his sleep, in a peaceful manner, and the world will forever mourn the man who defied all odds.