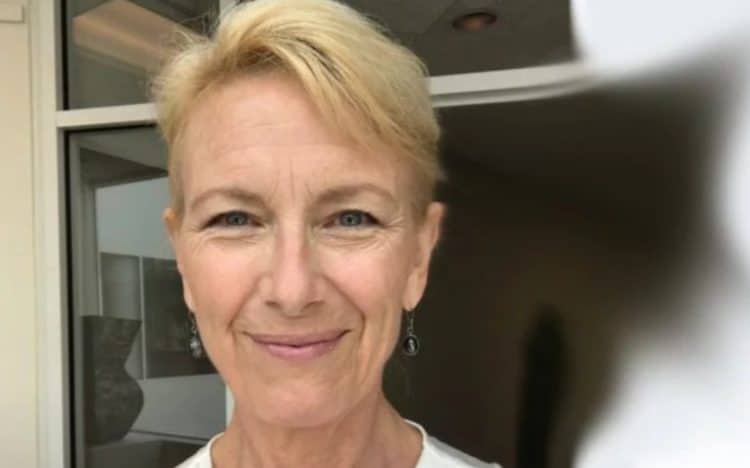 Leslie Hendrix is an actress who is best known for her role as Elizabeth Rogers, a medical examiner on "Law & Order." She is a veteran actress who has appeared in several popular television series and she has a serious following of fans who are interested in knowing more about her. To satisfy your longing for more information, here are 10 things that you might not know about Leslie Hendrix.
1. Her Birthday
Leslie is a native of San Francisco, California. She was born in the city on June 5th of 1960. She turned 59 years old in 2019. She didn't start her acting career until 1992 when she was 32 years old. Once she started acting, it became apparent that it was a profession that she was well-suited for. She has a natural ability for the craft and she makes the characters that she portrays interesting and believable.
2. She appeared in four of the "Law & Order" franchises
Most of us who are fans of "Law & Order" are also aware that through the years there have been a variety of different spinoffs to the original. Leslie Hendrix made her first appearance in "Law & Order: Special Victims Unit" in 1999 and continued in her role as Dr. Elizabeth Rogers through 2000. She appeared in the original series "Law & Order" from 1992 through 2010 as the same character. She appeared in "Criminal Intent from 2001 through 2011, and in the "Trial By Jury" spinoff in 2005.
3. She has 30 credits in her portfolio
Hendrix has made several appearances in film and television throughout her career in acting. She has been involved in 30 different film and television projects throughout the years, which gives her an impressive and diverse portfolio. She has shown the world that she is capable of playing almost any kind of part and she does it very well.
4. Leslie Hendrix is also a stage actor
As we delved deeper into her career history, we learned that Leslie appeared as a stage actor in 1992. She made her debut on Broadway as the understudy for Jessica Lange in the Tennessee Williams play "A Streetcar Named Desire on Broadway. In October of 2002, she appeared at the Cort Theater in New York City in the theatrical production of "Hollywood Arms" in the role of Dixie. The stage is where Leslie began her acting career and her work in front of the camera would begin a half a decade later.
5. Leslie has the most appearances in "Law & Order"
In an interesting tidbit of trivia news, Leslie has taken the spotlight for being the actor who has made the most appearances in the "Law & Order" franchise. She joined the television series during the second season and she didn't miss one of them from that time forward, appearing in 19 of the 20 seasons. This is a record that no other actor has come close to and she holds the title.
6. She appeared in "Gotham"
Leslie Hendrix has also appeared in the superhero series "Gotham." She played the part of Kathryn and had a recurring role throughout 2017. She performs well in such dramas showing yet more of her versatility in acting skills and talents. She can even play in a Batman series and pull it off in style.
7. Leslie is still going strong in her career
Leslie Hendrix is an actress who is still in high demand and able to land roles that keep her busy. In 2019, she appeared in the film short "Benim" in the role of Mother, along with a guest appearance in the television series "Instinct" in the role of Maggie Stock. She also played the role of a doctor in the television series "Living with Yourself," and she has recently completed filming for a new film titled "About a Teacher," which is in the post-production phase of development. We still have plenty of entertainment to anticipate from Leslie Hendrix.
8. She has some good scores on Rotten Tomatoes
We followed up with the popular rating site to get an idea of how she has been received by audiences who submit their opinions to the site. We learned that she was more highly rated in the television series that she appeared in than she was in the films. Her highest film rating was 38% approval for her role as a reporter in "Sweet Home Alabama," in 2002. Her lowest film score was 26% for the movie "Arthur" in 2011, where she played the part of Alice Johnson.
9. Her television rating was impressive
On the same rating site, Leslie Hendrix was given a remarkably high score of 94% for playing Virginia Sun in "The Good Wife." She played the role of a Woman in "Person of Interest" in 2011 and the film received a 92% approval rating. This was followed by 81% for "Living With Yourself" in 2019, 78% for "Gotham" in 2014, and a low of 24% for "The Mysteries of Laura."
10. Leslie Hendrix has become a familiar face that we've come to love
Fans of drama, and particularly those who have enjoyed the "Law & Order" franchise episodes have grown accustomed to seeing Leslie in her portrayal of Dr. Elizabeth Rogers. She has also appeared in many other popular television series including "Bluebloods," "Madame Secretary," and several others. Although 30 acting credits may not seem like a lot when compared to some other actors who have more than a hundred in their portfolios, she has a long history of recurring roles and she has stayed busy in a long and successful career in the entertainment business. She has been very successful in her acting endeavors and she is one that adoring fans look forward to seeing on a regular basis. Leslie Hendrix may no thave achieved the status of superstar by some standards, but she does an amazing job in her support of the lead actors and she's played everything from the bearded lady to a learned doctor.
Tell us what's wrong with this post? How could we improve it? :)
Let us improve this post!