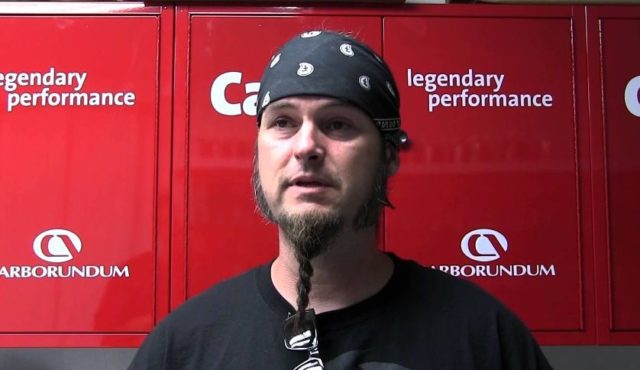 Tonight's new episode of Counting Cars is. called "Crazy Cool Cadillac. " Ryan Evans goes down the Cadillac customization wormhole, and everyone is happy to watch him go, just to see how the project turns out; Danny is inspired to go check out an amazing Cadillac collection; Mike and Paulie try to buy a rare old Camaro. While the boys figure it all out on the History Channel at 9pm tonight, we decided to take a closer look at Danny's co-star Ryan Evans.
As the lead painter and airbrush artist, Ryan oversees all of the amazing automotive artwork that that makes Count's Kustoms famous. Discovered by lead bike builder Shannon 17 years ago, Ryan is now Danny's right hand man in conceptualizing and completing each and every project that comes through the shop. His dedication to his craft is only surpassed by his grace and patience in dealing with his rambunctious colleague, Horny Mike.
Here are five things you might not know about Ryan Evans
Ryan Evans Net Worth
There are conflicting figures on this number. While Ryan isn't worth nearly as much as Danny Koker, Ryan is Danny's "main man" so we estimate his net worth to be somewhere between $1 million and $5 million with the majority of those earnings coming from Counting Cars.
Went to High School in Germany
Ryan attended Frankfurt American High School in Germany. We're not 100% sure if he speaks German fluently but we imaging he probably does.
Loves Tattoos
Not only does Ryan love tattoos but he appreciates the tattoos of millions of people as well as pays respect to talented artists. If you check out his Twitter page it's filled with tattoo pictures.
He's a fan of Rubber Duckies
It's #nationalrubberduckyday – who doesn't like rubber duckies? pic.twitter.com/lmtqqwybZH

– Ryan Evans (@RyanAtCounts) January 14, 2017
I mean who isn't?
He's a fan of Ugly Sweaters