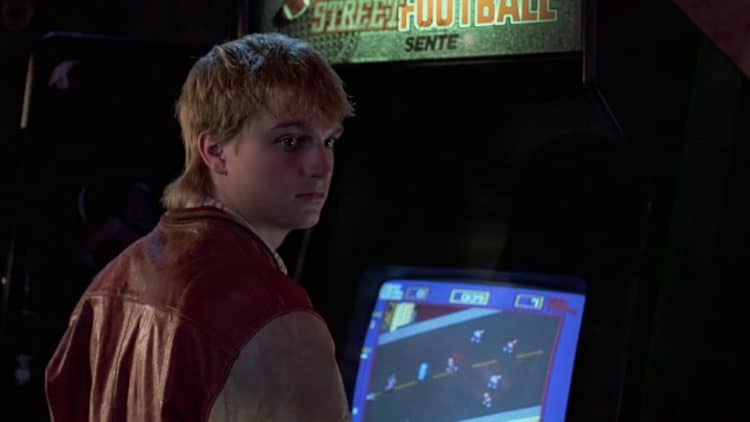 X-Files was one of the most popular programs in the 1990s, and its nearly a decade run earned it rave reviews from critics and fans. One thing that this show nailed was in characterization, as it featured a vast and diverse cast. Bernie Coulson was part of the minor cast as 'The Thinker, and he brought out a commendable portrayal of this role. Despite the character dying and not having much time on the program, it had an impact on the development of the show's storyline. The role boosted Coulson's reputation as an actor, and many knew it would only be a matter of when before he broke the ceiling of his acting career. However, things did not go as many of his fans anticipated as he slowly fizzled out of the scene. So where is Bernie Coulson, and what is he up to these days? Considering he was very reclusive and kept to himself most of the time, it is quite hard to know what he does of late. This article will look at the possible moves this actor might have taken to explain his long absence in the industry.
Bernie Coulson's Background
According to People Pill, Bernie was born Bernard Coulson in 1965. His exact date of birth is not precise, though looking at his year of birth; he is 55 years old on the higher side. He was born and raised in Vancouver, in British Columbia, though there is not much information about his family. He schooled at Magee Secondary School, where he graduated in 1983. The school has a rich alumni network that includes Gary Basaraba, Gil Bellows, Bruce Greenwood, and Margot Kidder, all of whom are actors.
Acting Career
Bernie started acting while young, and when he was around 14 years in 1979, he had a role in Huckleberry Finn and His Friends. He played the part of Sid in this adaptation of Mark Twain's Adventures of Tom Sawyer and Adventures of Huckleberry Finn. After graduating from high school, he ventured into the competitive Hollywood scene. Over the 1980s, he built an impressive filmography, taking part in projects such as The Accused, Eddie and The Cruisers II, Eddie Lives, and Loverboy. You can check out his other projects on IMDb. He also took part in the pilot of 21 Jump Street, one of the most popular series of the late 1980s to early 1990s. Pundits credit the series as being the push factor for the acting careers of Johnny Depp and Brad Pitt. It was an advantage for Bernie as filming took place in his hometown of Vancouver. He was friends with Brad Pitt, with whom they shared a room while living in Los Angeles in pursuit of their film careers. In the 1990s, his career seemed to flourish, with many industry pundits thinking his career would pick the same tide as his friend's, Pitt.
Possible Ventures Explaining His Absence
At the dawn of the new millennium, the film industry was growing very fast, and it was an expectation that Bernie Coulson would be a regular on our screens. He only took part in a handful of projects such as The Highway Man, Big Al, and Intelligence, where he played Michael Reardon. He then disappeared for a while, with no signs of him in the 2010s until he emerged in the 2016 film, Dark Harvest. As at the moment, he has not taken part in any significant project. The following are some of his possible engagements during this period of absentia.
Family Life
Considering that this Canadian actor is over fifty years old, there is a high possibility that he is married and has kids. The entertainment industry is not that friendly when it comes to entertainer's family life as cameras will always be around them. Such a situation is very uncomfortable and explains why Bernie is not visible in the scene for the last few years. He was also a recluse, and that can be a pointer as to why he does not want cameras near him.
Business Ventures Outside Of The Entertainment Industry
Bernie Coulson might have also made a move in business to keep busy and to support himself. He earned a fortune when he was in the film scene, and he may have used the income to set up a business. It is not clear, though, if this is a move he made, but we cannot rule it out as many actors take this path when they take a break from acting.
Switching to Behind The Scenes Role
Many actors switch to backstage roles, where they take on writing, directing, and production credits. When assuming behind the scene roles, most actors take on a low profile, the same to which Coulson assumed. He has production credits in some projects, a notable one being Flophouse, where he was also an actor. He possibly has more work in his name, but they may be small projects that do not make it to the mainstream.
Taking Part In Minor Projects
Minor projects in film and television programming are not that popular and rarely make it to the box office or television programming. He may be in this sector as an actor or producer, and his credits rarely make it to the mainstream.
Bernie Coulson was one of the most promising stars of the 1980s and 1990s, with many projects to his name. His career was flourishing at the time, and his minor role in X-Files cemented this notion among industry experts. The early 2000s were not bad either, but towards the 2010s, he suddenly disappeared, and many of his fans have been curious about his whereabouts. This article looks at some of the moves that this actor may have pulled to explain his sabbatical. His role in the Dark Harvest proved that he still has the IT factor as an actor, and he can make the comeback that his fans desperately want. At 55 years, he still has time on his side as an entertainer.