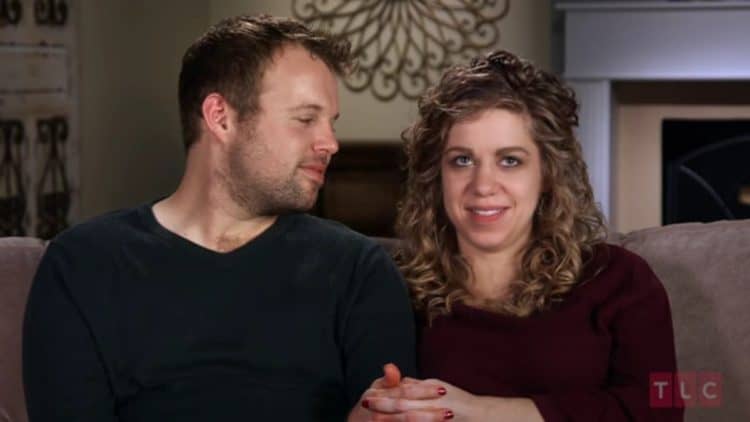 Marrying into any family comes with its challenges, but marrying into a famous family comes with some unique obstacles. Abbie Grace Burnett experienced this firsthand when she married John-David Duggar. The Duggar family is well-known for their show 19 Kids and Counting which ran from 2008 to 2015. Like the Duggars, Abbie also has a religious background. Although Abbie doesn't come from the world of reality TV, she has made frequent appearances on the Duggar's spin-off show, Counting On. Being thrust into the spotlight isn't always easy, but it's something Abbie has handled with style and grace. Keep reading for 10 things you didn't know about Abbie Grace Burnett.
1. She An John-David Only Dated A Few Months Before Marriage
Most people would agree that it takes time to truly get to know someone. However, both Abbie and John-David felt comfortable jumping right into a serious commitment. John-David says that he and Abbie fell in love "very quickly" and it didn't take them long to decide to take their relationship to the next level.
2. She Is A Nurse
Prior to meeting John-David, Abbie was working as a licensed practical nurse (LPN). According to her LinkedIn page, she studied at Pontotoc Technology Center which is likely where she got her nursing education. However, she said, "I left my job a couple of months ago so that I could plan for the wedding. I do hope to go back to nursing one day, especially so I can keep up my license and my skills."
3. She Is A Member Of The ATI Church
Having the same religious beliefs as your partner can definitely make certain aspects of your relationship easier. Fortunately for Abbie and John-David, this is a box they can easily check off. Like John-David, Abbie was also raised in the ATI Church which is a fundamentalist Christian community with a strong belief in homeschool.
4. She Didn't Give Birth At Home
If you're familiar with the Duggar family, you may be aware that they are firm believers in delivering their children at home. So you can only imagine how disappointed they probably were when they found out Abbie and John-David has other plans. The young Duggar couple decided to give birth at a local hospital.
5. She And Her Husband Have A Joint Instagram Account
Despite the popularity they've gotten over the years, there are some members of the Duggar family who have chosen not to be active on social media. John-David and Abbie, on the other hand, have created a shared Instagram account where they share updates about their family. At the moment, their account has 535,000 followers.
6. She Comes From A Big Family
Being from a big family creates a unique dynamic that everyone won't be able to understand. While Abbie can't relate to having over a dozen siblings like John-David, she also comes from a pretty big family. She is one of eight children and she is the fourth oldest.
7. Her Family Is Friends With The Duggar Family
Although John-David and Abbie didn't start dating until they were in their 20s, they've actually known each other for a very long time. The Burnett family and the Duggar family have been friends for several years and Abbie's father, Clay, even made an appearance in one of the Duggar's early TV specials in 2006.
8. She's From Oklahoma
Unlike her husband, Abbie is actually from Oklahoma. The couple actually met when John came to Oklahoma for a church event. Although the distance wasn't ideal, the couple didn't let that stop them from moving forward. They currently live in Arkansas where Abbie has also transferred her nursing license so that she'll be eligible to work if she ever decides to get back into the nursing field.
9. She Prayed For A Husband
For people who are part of conservative Christian denominations, the dating game is a little bit different. Instead of going to local bars and clubs or using dating websites to find love, they often look to God to guide them. Both Abbie and John-David had been praying to find their soulmate, and it looks like they got exactly what they were asking for.
10. She's A Sports Fan
Although the Duggar family is very popular, they also have a reputation for being a little on the atypical side. Their religious beliefs often prevent them from doing things that many people would consider 'normal'. However, the Duggar family is like many other families in one big way: they love sports. Both John-David and Abbie are fans of the University of Arkansas football team.
Tell us what's wrong with this post? How could we improve it? :)
Let us improve this post!