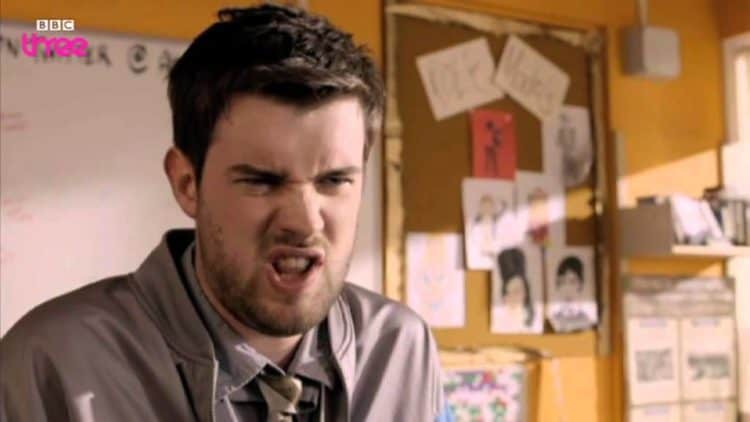 Jack Whitehall is a British actor, comedian, and presenter. He's best known for his comedy and affable nature and has been a part of the industry now for a while. Having family that has something to do with the film industry could have something to do with it but quite honestly the guy seems pretty funny on his own and doesn't appear to need that much help. His name's been kicked around a few times but never in an attempt to cause any harm or besmirch it in any way. As far as fame goes he started as a child actor and moved on once he got older to comedy and then to acting and even found time for school during his busy schedule. He's a much smarter actor than he gives himself credit for sometimes and is bound to make a lasting impression as time goes on.
Here are a few things you might not have known about him.
5. His father is an agent and producer.
This could be at least a small part of why he managed to get into the business as a child since his father has been an agent for the likes of Judi Dench and Colin Firth. It helps a lot when you know the right people that can help you to get a foot in the door, and it helps even more if they happen to like you and want to see you do well in life. The rest is no doubt on Whitehall's merit.
4. He auditioned for the role of Harry Potter.
Looking at him and looking at Harry now you would likely say no way it could ever happen. Harry Potter has been immortalized as Daniel Radcliffe and in truth Whitehall might have had a severe uphill battle trying to assume this role. But of course that's looking at things from this current perspective. There's no telling how his audition went except to say that he didn't get the part.
3. He's a firm believer that every comedian needs an angle.
Just walking onto the stage and talking to people and telling jokes is all well and good but it doesn't offer a lot in the way of development or for hooking the audience and allowing them to understand just what the comedian is trying to get at. Those that walk on stage and are all over the map tend to lose more audience members since no one can understand just where the jokes are coming from and what they're supposed to mean.
2. He's had to compromise a little with his comedy.
Whitehall didn't want to do smutty jokes when he first started out but eventually had to see the wisdom in a compromise since he tends to laugh at the smutty jokes. It's hard to preach something you don't necessarily practice and in such cases it's wise to fall back and draw up a new plan going forward.
1. He's an avid lover of writing.
He's been wanting to get into writing as he says for a while, which is pretty cool. It would add a layer of depth to his character and depending on what he wants to write it could possibly endear him towards another role in the film industry.
Jack Whitehall is already famous, now it's just a matter of upping his game.
Tell us what's wrong with this post? How could we improve it? :)
Let us improve this post!