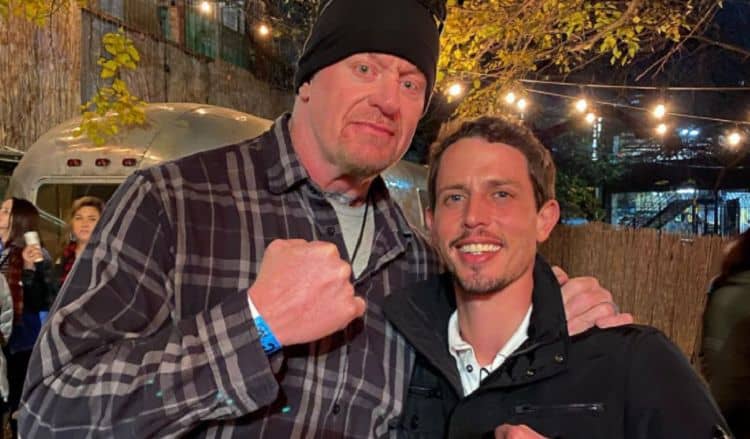 Tony Hinchcliffe is a comedian, which means he's no stranger to saying things that many find controversial, some find hilarious, and others cannot find any humor in. It really is the name of the game in comedy. He's had a long-lasting career that's spanned from 2007 to the present, but he's currently in the headlines for making comments that are in very poor taste, and the world is not amused. Collectively, it appears no one finds his words very funny at the moment, and he is being dragged through the mud as a result. Here's everything you need to know about the comedian fans aren't laughing with right now.
1. He's from Ohio
Tony Hinchcliffe was born and raised in Youngstown, Ohio. He was born on June 8, 1984, which means he's about to celebrate his 37th birthday. He grew up with his mom, who was a single mother, and there is no mention of his father anywhere that we can find.
2. He Thrives on Insults
Hinchcliffe's entire comedy routine is based on insults. He's not necessarily funny so much as he is so insulting that it is comedic. Of course, those he is insulting might not find him nearly as funny as those who are not the target of his words at any given time. He defines his comedy as insult comedy.
3. His Childhood Spawned His Insult Comedy
He once told an interviewer that the reason he got into insulting people as a way of making them laugh is that he had a rough childhood. He grew up in a neighborhood that was less than ideal, and being insulting to others was his way of defending himself. He also admits that insulting others growing up also got him beat up a few times.
4. He is Going Through the Ringer Right Now
In spring of 2021, he was performing standup at a local place in Austin, Texas. The comedian who introduced him was Peng Dang, a Chinese comic. When he finally came on stage, Hinchcliffe unleashed a slew of hateful comments that were nothing short of degrading, uncomfortable, and did not elicit any laughs from the audience. It was called – by pretty much everyone there – a litany of racial slurs.
5. He Hosta a Podcast
During his free time, he hosts a podcast of his own. It goes by the name "Kill Tony," and he has a lot of downloads so far. He's managed to create a fan base by roasting people, and they seem to want to turn on the podcast to hear what he has to say.
6. He Has a Lot of Followers
On just his Instagram page alone, he has more than 200k followers. It's a lot of people he reaches each day, and he uses his time on the social media app to share his shows and upcoming events. He occasionally shares a photo of himself, but he rarely shares anything other than his work and promotions.
7. He Values Privacy
Comedians are not always the kinds of people who keep their private life to themselves, but this is one man who tries. He doesn't share anything about his personal life on his social media pages, and we have no idea what he is up to when he is not at work, hosting his podcast, or under fire for his poorly worded comments.
8. He's a Writer
Other jobs that he's had in his life include writing. He worked for Comedy Central writing for "The Burn," alongside Jeff Ross, who is also his own mentor. He's written for other shows, too, and he has spent much of his time working as a roaster and making appearances on other shows that bring a large audience and fan base to him.
9. He's Financially Stable
At the moment, his net worth is estimated to be somewhere around $1.5 million. He's earned a lot of his money by performing shows or performing tours across North America. He is a man who has worked hard to earn his money, and he loves what he does.
10. He's Losing Fans
After a video was made public of the horrible things he said in Austin, many of his fans decided that they no longer support the comedian. They are calling him tone-deaf and saying his words were in poor taste, and that this kind of discussion in the current economic and political climate is disgusting and unappreciated by many. He's going through a rough time, and we don't know how he plans on handling this.