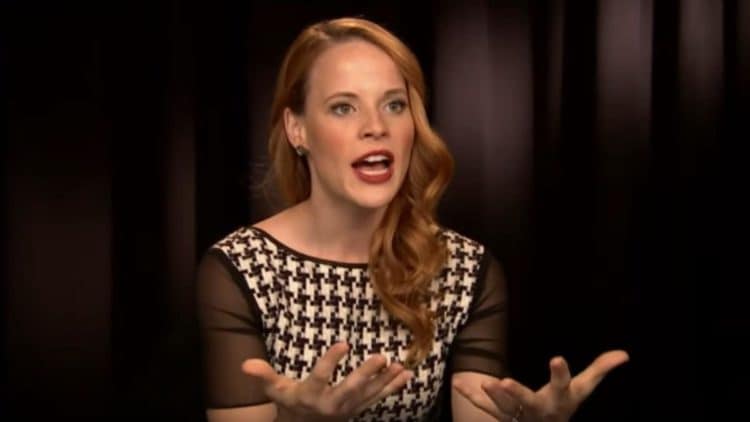 American actress Katie Leclerc makes acting look terribly easy. After all, it can't be easy playing someone who had lost her hearing, as she does in the television show Switched at Birth. However, if you're a fan of the show, you probably already know that Leclerc is actually hard of hearing in real life due to Ménière's disease, a disorder of the inner ear. It shows you just how dedicated she is to her craft and how hard she is willing to work to pursue her dreams. Leclerc is a true inspiration to many viewers all over the world, and you would be too if you only knew more about this amazing actress. Here are 10 things you probably didn't know about Leclerc that will surely inspire you like the rest of us.
1. Family background
Leclerc is of French Canadian descent, but she was born in San Antonio. When she was still young, her family moved to Colorado, where she would end up spending most of her childhood. Ménière's disease runs in her family. Both her father and her older sister have the disease just as she does.
2. Early acting
Leclerc discovered her passion for acting early in life. She played the title role of Annie in a school production, which completely ignited her desire to pursue this full time. Leclerc must have been the perfect Annie–we could completely picture it.
3. Commercials and videos
Leclerc has been featured in plenty of commercials since she started pursuing acting full force. You could see her in various Pepsi, Cingular, Comcast, and GE commercials. This is another testament to how hard she worked in order to pursue her dream of acting full time. She was also featured in a Rascal Flatts music video.
4. Big break
Leclerc's big break came with her very first role on Veronica Mars. It was almost fortuitous because the role she played on that particular episode involved being switched at birth with another girl. One of them came from a poor family while the other came from a rich one. This is exactly the basic premise of her biggest TV show to date, which is aptly called Switched at Brith.
5. ASL
Given her condition and the fact that members of her family suffer from the same condition as well, Leclerc learned ASL when she was 17 years old. She's fluent in ASL now, but she actually became fluent in it even before she found out that she had the disease. It was very important for her to be able to communicate to her family.
6. Animal lover
It must've been fate. But when Leclerc and her boyfriend were looking for a dog to adopt, they didn't know that the dog they'd be taking home happened to be deaf. They realized this after the dog failed to respond to their calls after a period of time. Soon after finding out, Leclerc decided to teach her dog sign language as well.
7. Anti-bullies
Leclerc is a big advocate against bullying. She's told stories of how she was bullied by a few girls in her school, and it's made an impact in her life. Leclerc has designed anti-bullying t-shirts in order to show her support for the cause.
8. First job
Leclerc's first job ever was at a coffee shop at Los Angeles. It must be a great way to connect with other people with the same interest. It seems everyone in LA is trying to become an actor, and coffeehouses must be the place to be if you're trying to get connected.
9. Monster baby
Leclerc had a few nicknames growing up, and most of it is the usual. She's been called Katestar, Katearoo, and Katie Did before, and she never minded. Perhaps her best nickname would be her baby nickname: Monster baby. It's not because she was a bad baby. She got the nickname because she actually never cried. She only snarled.
10. Switched at Birth
Leclerc is absolutely grateful and thrilled about her job acting in Switched at Birth. She's often quoted raving about the show and the opportunity that had been given to her. It also helps that she's working with her real life best friend, Vanessa Marano. Leclerc loves the show–probably just as much as we do.