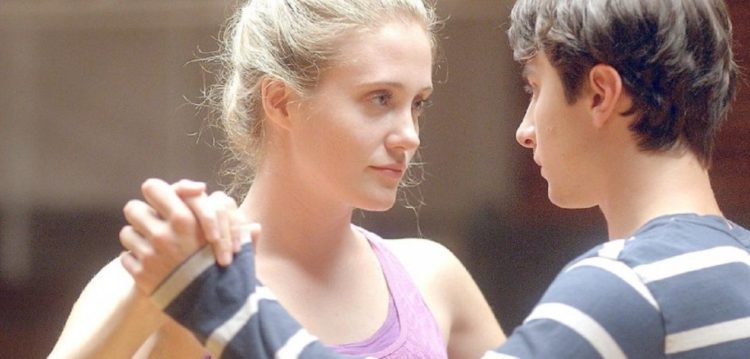 Bea Santos has been acting professionally for less than a decade, and she's already managed to establish herself as a talented up and coming star. Just two years after making her first on screen appearance, she landed a main role in the TV mini series, World Away. Since then, she has continued to work her way up to bigger projects. She is most well-known for playing Jeanette in the Very Country Christmas movie franchise on UP TV. However, her role in the upcoming Hulu series, The Hardy Boys, might just be her biggest break yet. The series is set to be released in December 2020 and fans are already looking forward to it. Continue reading for 10 things you didn't know about Bea Santos.
1. She Is From Canada
Bea was born and raised in Canada and, as far as we know, she still lives there today. She is originally from Ontario but moved to Montreal for college. She told Doppler Online, "I love Montreal and I would have stayed there if I could have acted professionally, but they don't really have an industry there. So I moved to Toronto at 22 and I got an agent."
2. She Is Always Wanted To Act
Although Bea is the first person in her family to act at the professional level, she does come from a family of people who love to act. Her grandmother directed a theater group at a local church and her father acted in several nearby productions. She also has two aunts who are actresses. Needless to say, it probably wasn't much of a surprise when Bea realized that she wanted to act when she was just 5-years-old.
3. She Is A Writer And Director
Most of Bea's fans know her for the work she's done in front of the camera, but she's also very comfortable behind it. She has tried her hand at writing and directing and is responsible for two short films: Where's The Smoke and Two to Look, One to See. It wouldn't be surprising if she did more directing and writing in the future.
4. She Is Not Into Social Media
These days, everybody expects their favorite celebrities to no only be on social media but be active as well. Sadly for Bea's fans, however, they won't have much luck when they go looking for her on social media. She doesn't appear to have any profiles at the moment.
5. She Loves Miracle On 34th Street
Thanks to A Very Country Christmas, Bea is not a certified country movie queen. While she loves her own holiday films, there's one classic Christmas movie that will always have a special place in her heart: Miracle on 34th Street. However, it's important to mention that she prefers the 1994 version over the original which was released in 1947.
6. She Is Scared Of Snakes
Everybody has something that they're deathly afraid of, and for Bea Santos, that thing is snakes. During an interview with You've Been Hooked, she mentioned that she is "terrified" of snakes. Hopefully, for her sake, she'll never have to play a role that involves her to be around them.
7. She Was In An Episode Of The Handmaid's Tale
Bea has gotten the chance to be a part of several successful TV shows over the course of her career. In 2017, she made a minor appearance in an episode of The Handmaid's Tale as a protestor. Even though the role was small, it was still a cool opportunity for Bea.
8. She Studied Literature
Even though she's always known she wanted to be an actor, she didn't follow the typical path of studying drama or theater in college. During her time at McGill University, she studied literature and art history. We weren't able to locate any information on when she graduated.
9. She Is A Very Private Person
Most of us are used to people in the entertainment industry being open books. Between reality TV, interviews, and social media we all probably know a lot more about celebrities than we care to. Bea, however, isn't that type of actress. She's a very private person and hasn't revealed much information regarding her personal life.
10. She Appreciates The Simple Things
When you work in the entertainment industry, it's probably really easy to get caught up in all of the bright lights and expensive things. But even with all of the things she's accomplished so far, Bea has remained a down to earth person who truly enjoys the simple things in life such as spending time with her friends and family.
Tell us what's wrong with this post? How could we improve it? :)
Let us improve this post!