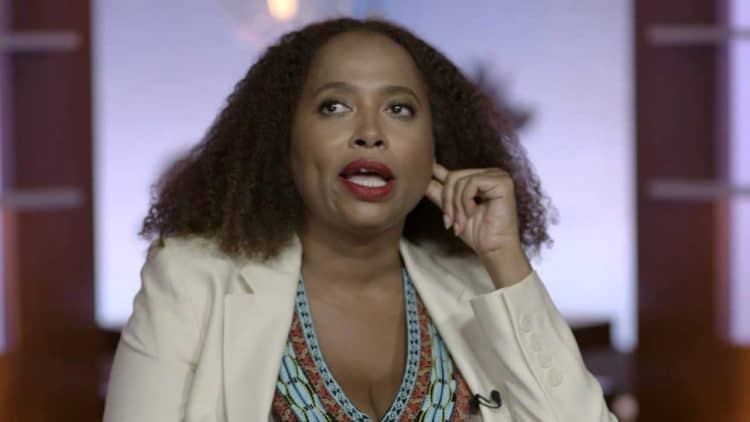 The '90s movie scene wouldn't have been complete without Lisa Nicole Carson. She was practically the show stopper back then. If you watched the hit show Ally Mcbeal then you might remember her as the lawyer Renee Raddick. She stole hearts with her charming smile and acting prowess. However, as the decade wrapped up, Lisa Nicole Carson seemingly disappeared from the acting scene. Her face got plastered on various media pages and just as quickly as she appeared, she vanished. Lisa Nicole eventually did make a comeback in 2015 with the film 'New Edition' on BET. It has been 2 decades since Carson left Hollywood and with her comeback into the acting industry, fans can't help but wonder what exactly happened to Lisa Nicole Carson.
Lisa Nicole Carson's Bio
Lisa Nicole Carson was born on July 12, 1969, in Brooklyn New York. Her mother is a kindergarten teacher while her father is a professor at the University of Florida. Much of her adolescent years were spent in Gainesville Florida where she attended the FW Buchholz High School. Carson's parents separated when she was 14. In 1986, she took part in America's Junior Miss pageant coming in second. A year later Carson relocated to New York to pursue acting. Her acting career began in short HBO films and After School Specials.
Carson's Career
Carson initially appeared in various productions at the Negro Ensemble Company. However, her big break came in 1991 when she landed her first credited role in the show Law and Order. The following year she landed a minor role in The Cosby Show which was a hit back then. The role was a non-speaking one but played well into her budding career. Carson appeared in several other films later on including Life and Love Jones. She also performed as an RnB singer in the 1996 flick Divas. While all these roles played a defining role in molding Carson into the Hollywood scene, her role as prosecutor Renee Raddick in the show Ally Mcbeal on Fox was her most pivotal role ever. Her portrayal of the prosecutor on the show earned her multiple award nominations.
Where It All Went Wrong
By 1997, Lisa Nicole Carson was enjoying the fame and money that came with being a highly sought after actress in Hollywood. However, things would soon start to unravel right in front of her as she got diagnosed with bipolar disorder. According to I Love Old School Music, Carson had always been a high spirited individual and she enjoyed making others happy. However while her coworkers enjoyed her antics, one producer from the show ER which she was starring in didn't find her behavior favorable. This is because he had seen a similar situation with one of his family members who had ended up getting diagnosed with bipolar disorder. The producer expressed his concerns with the actress's behavior but she disregarded him.
To Carson, she couldn't think or believe that she had a mental illness and simply went on with her life. However, her disorder would soon catch up with her a year later in New York while on a meet-up with friends. According to Black Film, Carson had a fit in the hotel she was staying at, throwing things around, yelling, and crying. Her erratic behavior was enough to get the staff to call an ambulance. Carson had to be hospitalized following the event and thus got her diagnosis. Carson stated that she as well as her family were stunned by the diagnosis as it was a new thing to all of them. She stated that she eventually went into denial and refused to take her medication. After her discharge from the hospital, Carson went back to work on the set of Ally Mcbeal.
She stated that even though, her coworkers were good to her, she ended up getting fired from the show with no explanation. Once her erratic episode hit the press, the media tore her apart calling her a drug addict and maniac. As fate would have it, Ally Mcbeal would be the last show Carson would work on for the next 10 years. She ended up moving back home and taking her medication as per the doctor's instructions. She eventually began seeing a psychiatrist who put her on various treatments including mood stabilizers.
Her Journey towards Recovery
Carson said that she doesn't consider herself healed but feels as if she is more in control than ever before. The diagnosis, according to Carson, was a reality check. She stated that she realized that fame wasn't permanent. She also added that the move back home allowed her to spend time with her mother who unfortunately passed on in 2011. According to Essence, bipolar disorder manifests in two ways in different people. Some get hyperactive while others tend to lean on the depressive state of the illness. Carson's diagnosis not only took a toll on her career, but also her dating life as she found herself unable to settle down with her mental illness.
Currently
Lisa Nicole Carson decided to return to the acting industry after her 10-year hiatus. This time, Carson was assertive that she was in a better place and could handle rejections better. She made her TV comeback in 2017 with the BET miniseries New Edition where she played Ricky Belle's mother. Additionally, when the Ally Mcbeal cast reunited in 2015, Carson attended and said that it had been nice to dress up again and see everyone. Carson is currently fighting against changing the opinion that African-American women have to be tough. She stated that it's normal to fall and women need not always be the pillars of strength. She added that she is ready for the next chapter of her life and she takes good care of her mental health just as much as her physical health.
To Sum It Up
Carson's career currently might not be booming as it did in the '90s but it is picking up. Her fans were particularly excited to see her in the 2017 miniseries. It is refreshing to see the actress pursuing her dreams once more while keeping her life on track.