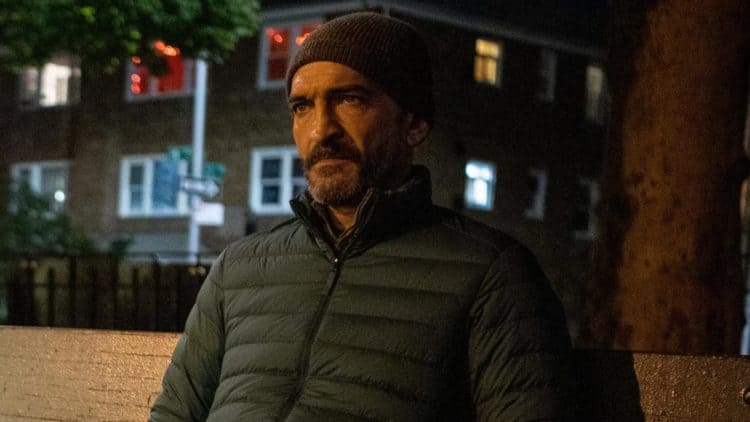 Born and raised in Egypt, Amr Waked has worked hard to become an international star. Amy has been acting professionally for nearly 30 years, and he has no plans to stop any time soon. His acting skills have shown to know no limits and his versatility has allowed him to play a variety of roles. Throughout his career, Amr has made nearly 50 on screen appearances. Many viewers will recognize him best for his role as Farouk Hassan in the Hulu series, Ramy. He is also known for playing Yusuf in Marco Polo. Whether you're a new fan of Amr's or have been following him for years, his work has likely left a lasting impression on you. Keep reading for 10 things you didn't know about Amr Waked.
1. He's Had A Successful Theater Career
Amr's on screen roles are what have earned him international acclaim, but he feels just as home on stage as he does in front of a camera. In fact, his theater career has been quite impressive. He has been in nearly a dozen stage productions Al Ze'ab Yohaddid Al Madinah and Oedipus the President.
2. He Studied Economics
Many people who want to pursue professional acting choose to focus their studies solely on the arts, but that wasn't Amr Waked's plan. When he attended The American University in Cairo, he studied both economics and acting, however, it's clear which field got most of his attention.
3. He's An Award Winner
When you've worked really hard for something, there's no better feeling than have that hard work be recognized. For actors, that recognition tends to come in the form of awards. Amr is no stranger to winning awards and has taken home several over the years. Most recently, he won Best Actor at Dubai Film Festival in 2013.
4. He's A Father
Amr has never been the type of celebrity who finds enjoyment in divulging all of the details of his personal life. With that being said, there isn't a ton of personal information about him floating around. One thing we do know, however, is that he is a father and has at least one son.
5. He's Been Sentenced To Prison
Amr is the type of person who isn't afraid to speak his mind and unfortunately, his willingness to do so hasn't always worked in his favor. In 2019, the Egyptian military court sentenced him to eight years in prison for spreading false information. Amr has avoided having to serve the sentence because he lives in Spain and has no plans to ever return to Egypt.
6. He's A Dog Person
Anyone who has ever had a dog can attest to the phrase that dogs are man's best friend. The connection between dogs and their owners is something that is truly special. Amr, who is a proud pet parent, knows this first hand. He has two adorable dogs, Bomba and Snowbel.
7. He Loves Spending Time Outdoors
Amr spends a lot of time working, but like everyone else he needs a break from time to time. Spending time outdoors is one of his favorite things to do and he has lots of appreciation for the beauty of nature. From gardening to hiking, Amr uses his time outside to reflect and recharge.
8. He Contracted COVID-19
COVID-19 has impacted countless people all over the world, and Amr Waked is one of them. He contracted the virus in 2020 and was fortunate to survive without any serious complications. During an interview with Golden Globe Awards he said, "Thank God I didn't have any difficulties breathing. Just on certain nights, I felt my breathing was a bit heavy. I had a slightly raised temperature but I wouldn't call it a fever. I guess it depends on each person, or maybe the strain of infection."
9. He Shaved His Head To Look Older In Ramy
Sometimes actors have to go to extreme measures to get into character. In order to play Farouk Hassan, Amr decided to cut his hair. While talking to Golden Globe Awards he said, "I shaved my head. I actually have a full head of hair but for the show, I shave it off to look older. It's a complication for a lot of other productions, so I have to time my workaround when my hair will grow back. But it was important to me."
10. He's A Producer And Director
In addition to acting, Amr has also exercised his skills behind the camera. He is a director and producer who has worked on several projects over the years. He made his directorial debut in 2006 with the short film, Wadaa Helmak. Amr was also the executive producer of the 2007 documentary, Women from the South.