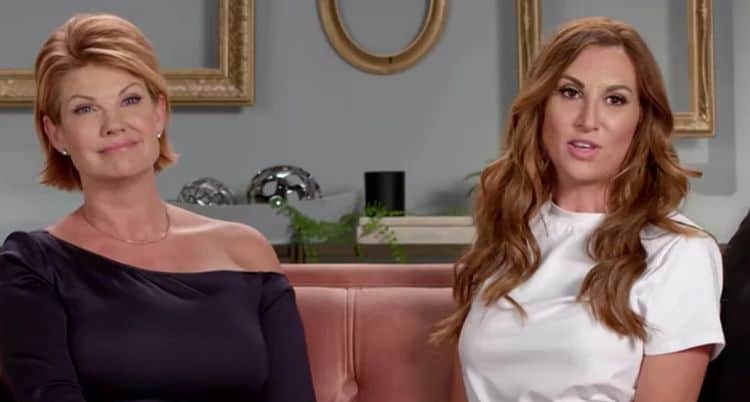 Sarah Miller probably never imagined that she would become a reality TV star one day, but that's exactly what's happened thanks to the new Netflix series Marriage or Mortgage. On the show, Sarah, who is a wedding planner, competes against real estate agent Nichole Miller. Sarah's goal is to convince the soon to be newlyweds that they should spend their budget on their dream wedding while Nichole hopes to persuade them to spend the money on buying their dream house. Sarah uses her best techniques to get the couples to side with her creativity is undeniable. Continue reading to learn 10 things you didn't know about Sarah Miller.
1. She Got Her Start With Interior Design
Wedding planning is a big part of what Sarah does now, but that wasn't always the case. She actually began her career as an interior designer. After planning her own wedding, however, she decided that she wanted to get into the wedding planning business. Sarah still does interior design as well.
2. She Is All About Family
Sarah's work may be high on her priority list, but nothing can compete with her family. She has been happily married to her husband, Chris, since 2010. We weren't able to find any information on what Chris does for work. The couple has two children together and Sarah always makes it a point to spend as much time with her family as she can.
3. She Hasn't Met Nichole Before The Show
Sarah and Nichole have run in many of the same circles over the years, but they never actually got the chance to meet until they started filming for Marriage or Mortgage. Despite being competitors on the series, the two have formed a tight bond and enjoy working together.
4. She Had A Chance To Make A Marriage Or Mortgage Decision
Lots of people would agree that if you have to choose between one or the other, it makes more sense to buy a house than spend money on a wedding. Sarah, however, would disagree. She feels that weddings are necessary. In fact, prior to marrying her husband she was given the choice to have a wedding or buy a house and she chose the wedding. During an interview with TODAY she said, "I really do believe that marriage is a big deal. It should come first…We've taken the steps from then to purchase a house and have kids. Houses come and go, but a wedding is supposed to be one time."
5. Weddings Aren't The Only Events She Plans
Thanks to the show Sarah is now becoming widely known for her skills as a wedding planner, but that isn't the only special occasion she can help with. Through her company, Southern Vine and Co, Sarah offers full service planning for a wide variety of other events.
6. She Loves Animals
Sarah's husband and children aren't the only members of her family. Sarah loves animals and she has two dogs of her own. As you can probably guess, her pups make pretty frequent appearances on her Instagram profile. She's also an advocate for including fur babies in weddings.
7. Marriage Or Mortgage Is Her First TV Show
Over the last several years, there have been an increasing number of opportunities for people in Sarah's field to get the chance to work on TV. Now her time has come. According to her IMDB page, Marriage or Mortgage is Sarah's first time working on a TV show of any kind.
8. She Enjoys Spending Time Outdoors
Spending time in nature is one of the ways Sarah likes to decompress and recharge. Sarah loves being outside and she enjoys lots of different activities. Some of her favorite things to do include hanging out at the beach and going skiing. Sarah also loves planning outdoor events.
9. She Hopes To Inspire Others
As a woman who owns a business and is now working in reality TV, Sarah is living what many would consider 'the dream'. She is grateful for all of the opportunities that have come her way she she hopes that her journey will inspire people — especially women — to know that they can reach boss status one day, too.
10. She Keeps In Touch With The Couples From Marriage Or Mortgage
During the filming process for Marriage or Mortgage, Sarah spent a lot of time with each couple trying to understand what they were looking for in a wedding. After spending so much time together, Sarah formed tight bonds with each couple and she still keeps in touch with them now that filming is over.