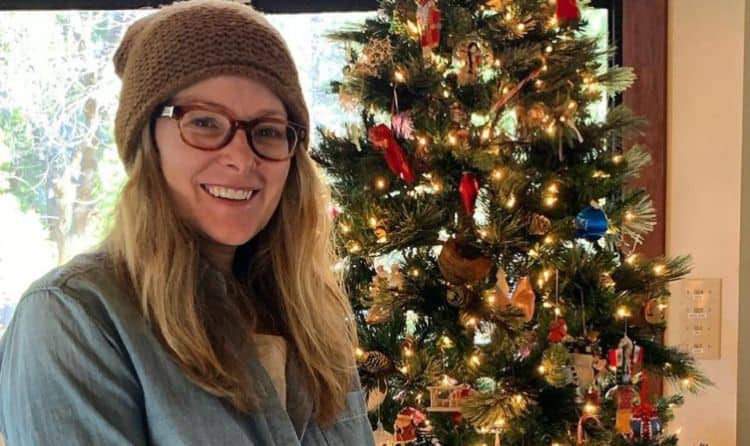 Cady McClain has been in the entertainment industry for more than 30 years and during that time she has more than two dozen on screen roles. What she is most popular for, however, is the work she's done in the soap opera world. Cady has appeared in several very popular soap operas including All My Children, The Young and the Restless, and As The World Turns. Most recently, she has been playing Jennifer Horton in Days of Our Lives. Although soaps are what she is best-known for, they certainly aren't the only thing Cady can do. She is Keep reading to learn 10 things you didn't know about Cady McClain.
1. She Started Her Career As A Child
Cady is well-known for the work she's done as an adult, but what many people don't realize is that she actually began her acting career when she was a child. She got her start when she was just 9-years-old when she was cast in a Bandaid commercial. She continued to appear in commercials for several major brands including Barbie, McDonald's, and Burger King.
2. She Has Mexican Ancestry
Cady was born and raised in California, but her family's roots trace back to Mexico on her father's side. It's unclear if she still has any family in Mexico but she is very proud of her heritage. When she and her husband, Jon Lindstrom, married in 2014 they went to Mexico for their honeymoon.
3. She Has Theater Experience
Since Cady has spent most of her career doing soap operas, there may be some people out there who don't think she's capable of doing any other kind of role. What they don't kn ow is that Cady has had a pretty successful theater career. She began doing theater work at a young age and has been in several productions including The Red Address.
4. She Was A Blogger
Creativity is a very important part of who Cady is, and acting isn't the only way she likes to express that creativity. She also enjoys writing and ran a blog on the ABC website for several years. Cady also ran a blog through her own website. In addition to blogging, Cady also likes to write poems.
5. She Has Lots Of Behind The Scenes Experience
Being in front of the camera is what has gotten Cady the most notoriety, but she also knows how to do her thing when she gets behind it as well. She is a filmmaker who has written, directed, and produced her own projects ranging from short films, movies, and TV shows.
6. She Is A Musician
Cady McClain is truly one of those people who can do a little bit of everything. On top of writing, acting, and directing she is also a musician. Making music is more than just a hobby for Cady and she has released two albums. Her most recent project, Club Passim, was released in 2010.
7. She Likes To Cook
When people start feeling their schedules getting busy, cooking is usually one of the first things to go. After all, who wants to spend a bunch of time in the kitchen when take out is an option? Cady, on the other hand, enjoys cooking and uses it as another way to express herself.
8. She Has Done Lots Of Voice Work
Cady's live action roles are what most people know her for, but her voice acting skills are also top-notch. Her voice work isn't what you would expect, though. She hasn't voiced characters in any video games or animated movies or shows, but she has narrated several audiobooks.
9. She Is An Emmy Award Winner
When you dedicate years of your life to something, it's always nice to have that hard work be acknowledged by people who understand how much you've sacrificed. In the entertainment world, that acknowledgment tends to come in the form of rewards. Cady has won two Emmy Awards during her career: one in 1990 for Outstanding Juvenile Female in a Drama Series and another in 2004 Outstanding Supporting Actress in a Drama Series. There's a good chance Cady will be able to take home some more awards before it's all said and done.
10. She Loves Giving Back To Others
Cady has made it a point to use her platform to do more than provide entertainment. She is very serious about contributing to the greater good and she has done lots of charity work over the years. Some of the causes she's most passionate about include helping at risk youth and helping young people explore their interests in the arts.